Presentation Of Your Degree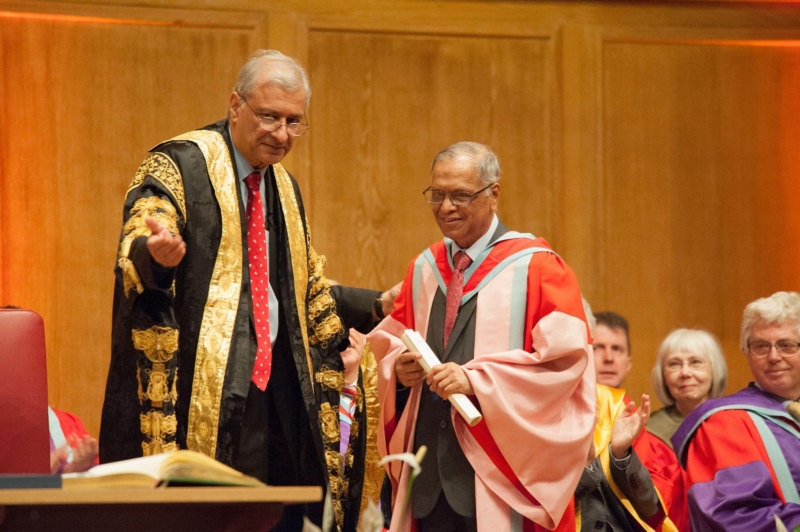 On graduation day
PRESENTATION OF YOUR DEGREE
The reason you're all here; to get your degree BUT remember, You are not presented with anything on the platform. Your certificate will be given to you as you leave the stage. Don't forget to collect your certificate!
Following the opening of the Ceremony and any presentation of honorary graduands or teaching awards, you will be invited to the stage to receive your award:
You will be ushered from your seat and into the side aisle by a member of staff. If you are at the end of an aisle please look out for staff instructions of when to move from your seats.
As you leave your seat ensure you follow the graduand immediately in front of you. Under no circumstance should you change position in the queue, as this exactly matches the order in which your name will be read out.
Whilst queuing to the front of the Sir William Whitla Hall you will have your name checked by a member of staff to ensure you are in the correct presentational order.
Your name will be confirmed for the final time at the top of the platform steps. On the signal of the member of staff at the top of steps, and once your name has been read out, proceed onto the platform to shake hands with the Officer presiding over the Ceremony.
Once you have shaken the hand of the Presiding Officer descend the stage via the stairs in front of you.
Return to your seat for the remainder of the Ceremony. If you are in the rows on the right hand side of the Hall (those first to cross the stage) return to your seat by going down the centre aisle and across. Those on the left hand side of the Hall enter your row from the left side of the row (staff will guide you).
The Presiding Officer will then close the Ceremony and graduands will join the end of the Academic Procession to leave the Hall.