Professor Judy Bradley Personal Profile
Professor Judy Bradley Director of NI Clinical Research Facility (NICRF)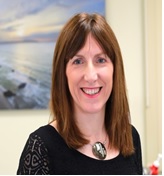 As Director of NI Clinical Research Facility (CRF) my role is to contribute to the research infrastructure in Northern Ireland by providing a world class facility to support the delivery of high quality research focused on the needs of society. The CRF has much capacity for growth and I will implement a range of strategies to optimise this growth including: improved engagement with Research Institutes/Investigators across both Universities and Trusts as well as Industry; strategic support to areas that will bring a portfolio of studies to the CRF; connecting NICRF with other parts NI research infrastructure; and supporting PhD students and Postdoctoral Research Fellows (contributing to research capability growth).
Ensuring Quality and Performance
Accountable performance metrics in terms of adherence to regulations as well as policies and procedures will demonstrate our quality. Performance metrics linked to room usage and patient numbers (where possible benchmarked against other CRFs) will demonstrate our success.
National and International Roles
Judy is a member of the UKCRF Network. She is also co-lead NICRN (Respiratory Health Interest Group). She is also Chair of the European CF Clinical Trials Network training committee.
Career
Judy was appointed to Queen's having spent nearly twenty years as a joint appointment in Physiotherapy between Ulster University and Belfast Health and Social Care Trust. She completed her degree B.Sc. in Physiotherapy in Ulster University in 1994 after which she worked as a Physiotherapist in Glasgow Royal Infirmary. She returned to Belfast in 1995 and for the next three years took up part-time teaching in Physiotherapy in Ulster University, Jordanstown and also worked as a Senior Physiotherapist in the Regional Adult Cystic Fibrosis Centre, Belfast City Hospital. In 1999 she completed her PhD which focused on the development and testing of a field exercise test for CF. In 1998 she was appointed as Lecturer Practitioner/Reader in Physiotherapy, between Ulster University and Regional Adult CF Centre, until 2012 when she was appointed as Professor in Physiotherapy at Ulster University. She joined Queen's University Belfast in July 2015 when appointed.
For general enquiries, please contact us at our general email account:
nicrf@qub.ac.uk
Tel:
028 9504 0342


‌
Location:
NI Clinical Research Facility,
U Floor, Belfast City Hospital,
Lisburn Road, Belfast, BT9 7AB
Tel:+44 (0)28 9504 0342
Email:NICRF@qub.ac.uk
Connect to the NICRF