Languages in the Primary Curriculum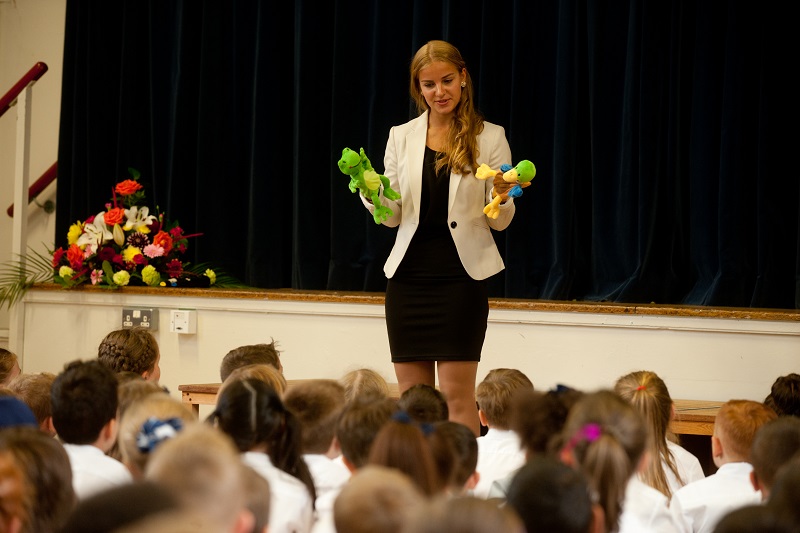 Embedding Language Learning
Connecting Areas of Learning with Language Skills
The structure of the Primary curriculum facilitates integrated and connected learning. It consists of six Areas of Learning, some of which group together particular subjects. Although Languages is not a discreet subject, Primary Schools are able to embed language learning within these six areas. The table below exemplifies how Modern Language knowledge, understanding and skills might be demonstrated through the Learning Outcomes. Languages will be easily integrated into the Areas of Learning and not seen as a bolt-on.
Second language learning at primary level could be developed through the context of the six Areas of Learning as follows:
The Arts

Pupils consider their own culture and compare it with the culture of the country of the language.

Language and Literacy

Pupils develop oral, literacy and memorising skills by:

developing understanding of the structure of language;
becoming aware of rules and patterns and comparing and contrasting with English;
providing opportunities for role play and drama.

Mathematics and Numeracy

Pupils count, do simple calculations, tell the time and date in the target language, and learn about other currencies. They create and communicate information using statistical graphs.

Personal Development and Mutual Understanding

Pupils consider their own culture and compare it with the culture ofthe country of the language. They give simple information and opinions about themselves, their interests and their lives.

The World Around Us

Pupils find out about other countries, their geography, traditions or aspects of their history using authentic materials, including ICT based sources; by comparing aspects of their lives with lives of children in the country of the language, where possible through establishing an international school link.

Physical Education

Pupils listen and respond to instructions given in the second language; they learn and perform folk dances from other countries; they play physical games which reinforce vocabulary from the second language.
More information and ideas on how to integrate languages into lessons are available from the N Ireland Curriculum website here.
Primary Schools can opt to include language learning in their own curriculum and secondary schools often offer outreach projects to teach languages in their local schools.
Languages in the Secondary Curriculum
Connected learning at Key Stage 3
Northern Ireland Curriculum
The Northern Ireland Curriculum aims to empower pupils and places explicit emphasis on the development of skills and capabilities for life-long learning. These whole curriculum skills and capabilities are embedded throughout the Northern Ireland Curriculum at each Key Stage and pupils should have opportunities to acquire, develop and demonstrate these skills in all areas of the curriculum.
Cross-Curricular Skills: Communication; Using Mathematics; Using ICT
Thinking Skills and Personal Capabilities: Managing Information Thinking; Problem Solving; Decision Making; Being Creative; Working with Others; Self-Management
Preparing students for life and work as: Individuals; Contributors to society; Contributors to the economy and the environment
There are 9 Areas of Learning, one of which is Modern Languages. This area provides opportunities for young people to develop effective communication skills through listening, speaking, reading and writing and an understanding of the richness of language and literature in any culture as a means of communication and creative expression. The learning of Modern Languages also helps prepare students for life and work as it develops pupils
as INDIVIDUALS by:
helping pupils become more effective and confident communicators with the capability of speaking or using other languages;
developing a willingness to use and refine their language skills in a variety of situations;
providing opportunities for pupils to explore their personal sense of place and belonging, in relation to their own locality and the wider world making them aware of the diversity of cultures.
as CONTRIBUTORS TO SOCIETY by:
helping pupils gain a sense of themselves as social beings and exploring how they relate to one another and negotiate meaning;
providing a range of positive opportunities to broaden pupils' horizons and understanding;
preparing pupils who can function, at least partially, in a range of languages.
as CONTRIBUTORS TO THE ECONOMY AND ENVIRONMENT by:
helping pupils gain an awareness of place in a changing local and global economy particularly in relation to interdependence of countries;
helping pupils recognise their role and responsibilities as contributors to the local and global economy;
preparing pupils to move flexibly and comfortably between a range of cultural environments.
To see how Modern Languages fits into the curriculum at Key Stage 3, click here to view the 'Big Picture'.
For more details on statutory requirements in Modern Languages, click here.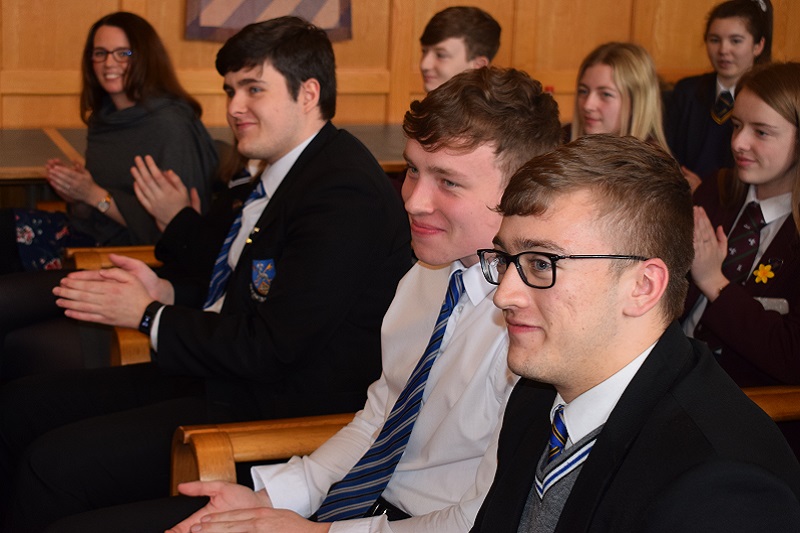 Key Stage 4
Entitlement Framework
The Key Stage 4 Entitlement Framework is a core element of the Northern Ireland Curriculum and it ensures that schools provide pupils with access to a broad, balanced and relevant curriculum. Modern Languages is one of the 9 areas of learning at Key Stage 4 and all schools in Northern Ireland must provide at least one accessible and relevant course in this area for all students. From 2017 onwards, schools have been required to provide all pupils with access to 21 courses at Key Stage 4 and post-16; at least one-third of which must be general courses and at least one-third applied courses, such as Languages. Although Languages are not statutory at this level, schools can choose to make studying one language compulsory.
The development of skills and capabilities is also embedded into all areas of learning in the curriculum at this level and schools must ensure that all pupils have opportunities in every area of learning to acquire and develop the aforementioned 3 Cross-Curricular Skills as well as 3 of the aforementioned Thinking Skills and Personal Capabilities:
Problem Solving
Self-Management
Working With Others
For more curriculum guidance on teaching, learning and assessment at Key Stage 4, click here.
For more information on the Entitlement Framework visit the NI Curriculum page here.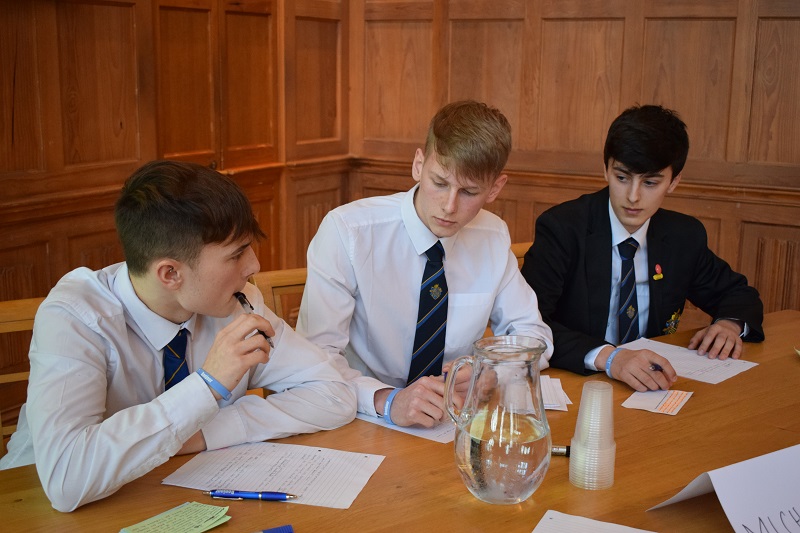 Key Stage 5
Post-16- Increasing access and opportunities.
Currently all post-primary schools in Northern Ireland must provide students access to 21 courses at this level. All schools are members of an Area Learning Community, of which there are 28 in total across the region, which maximises the opportunity to facilitate this large number of courses and meet the needs of pupils across the area. Students can be entered for examinations provided by CCEA, or one of the English or Welsh examination boards.
More information on CCEA qualifications for languages in N. Ireland