Wellcome-Wolfson Institute for Experimental Medicine (WWIEM)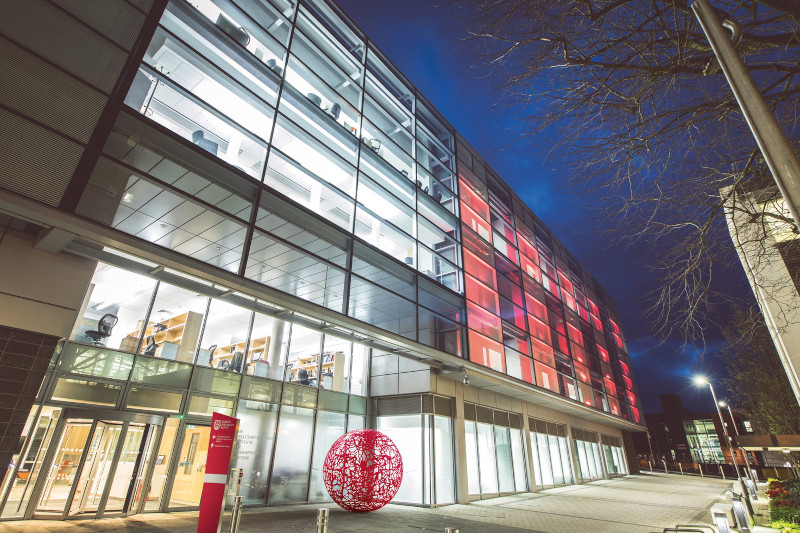 Wellcome-Wolfson Institute
for Experimental Medicine
WWIEM's mission is to discover new diagnostics and therapeutics to improve patients' outcomes through in-depth understanding of the mechanisms of disease.
Work
Our work concentrates in areas of our current internationally recognized expertise including eye disease, respiratory disease and infectious diseases. We endeavour to find new ways to treat vascular complications of diabetes and, specifically, diabetic retinopathy; lung inflammatory diseases (asthma, chronic obstructive pulmonary disease (COPD), cystic fibrosis and acute respiratory distress syndrome), and to tackle the threat of antibiotic resistant infections. The fact that all these affect people's health worldwide adds a global dimension and impact to our research in high, low and middle-income countries.
Research Themes
WWIEM research is organized in three research themes, Immunobiology and Microbes, Respiratory Medicine, and Vision and Vascular Medicine, in a non-hierarchical manner. Given that disease mechanisms are often shared within different areas, this approach has fostered collaboration within WWIEM and nurtured a multidisciplinary research ethos bridging different disciplines, from immunology to molecular and cellular cell biology and, importantly, to clinical research. This working model has allowed us to deliver high quality translational research.
Currently, WWIEM clinical academics are leading UK-wide clinical trials in ophthalmology and respiratory medicine that will change clinical practice. The fundamental biology oriented research, closely aligned with clinical investigations, has generated new means to reprogramme cells to analyse imprinted cellular changes imposed by diabetic disease, uncovered new molecules needed for regeneration of the central nervous system, discovered signalling pathways implicated in governing the growth of blood vessels, and revealed new pathways required to control bacterial and viral infections. This knowledge platform has phenomenal translational potential to develop new therapeutics in collaboration with industrial stakeholders, which will be tested in the health care setting via clinical trials (from phase I to phase III).
Location
The Institute is located in a state-of-the-art, £32 million facility which opened in 2015 following investment of £4.8 million through the Wellcome Wolfson Capital Awards Initiative. This facility underscores the strategic importance of the WWIEM within the University and provides an infrastructural framework for further enhancement of translational research in Belfast. It also enables partnership with the global biotechnology and pharmaceutical industries through collaborative research, strategic alliance, contract research and consultancy and makes a crucial contribution to local economic growth.
Future Plans
The future strategy for WWIEM keeps at its heart our focus on fundamental discovery research to improve the health and wellbeing of our society by translating our research findings. In doing so, we will embrace an Experimental Medicine approach, in which humans – and, where appropriate, translational models of research- will become the ultimate experimental subject. We envision that this focus will dramatically speed the translation of discoveries into the health system and will overcome current limitations due to the poor translation potential of discovery science undertaken in systems far from humans.