BLOG: 100 weeks of unhindered hair growth: Getting the razor ready to raise money for a good cause
"I will be very happy if we fall just short of the eyebrows!"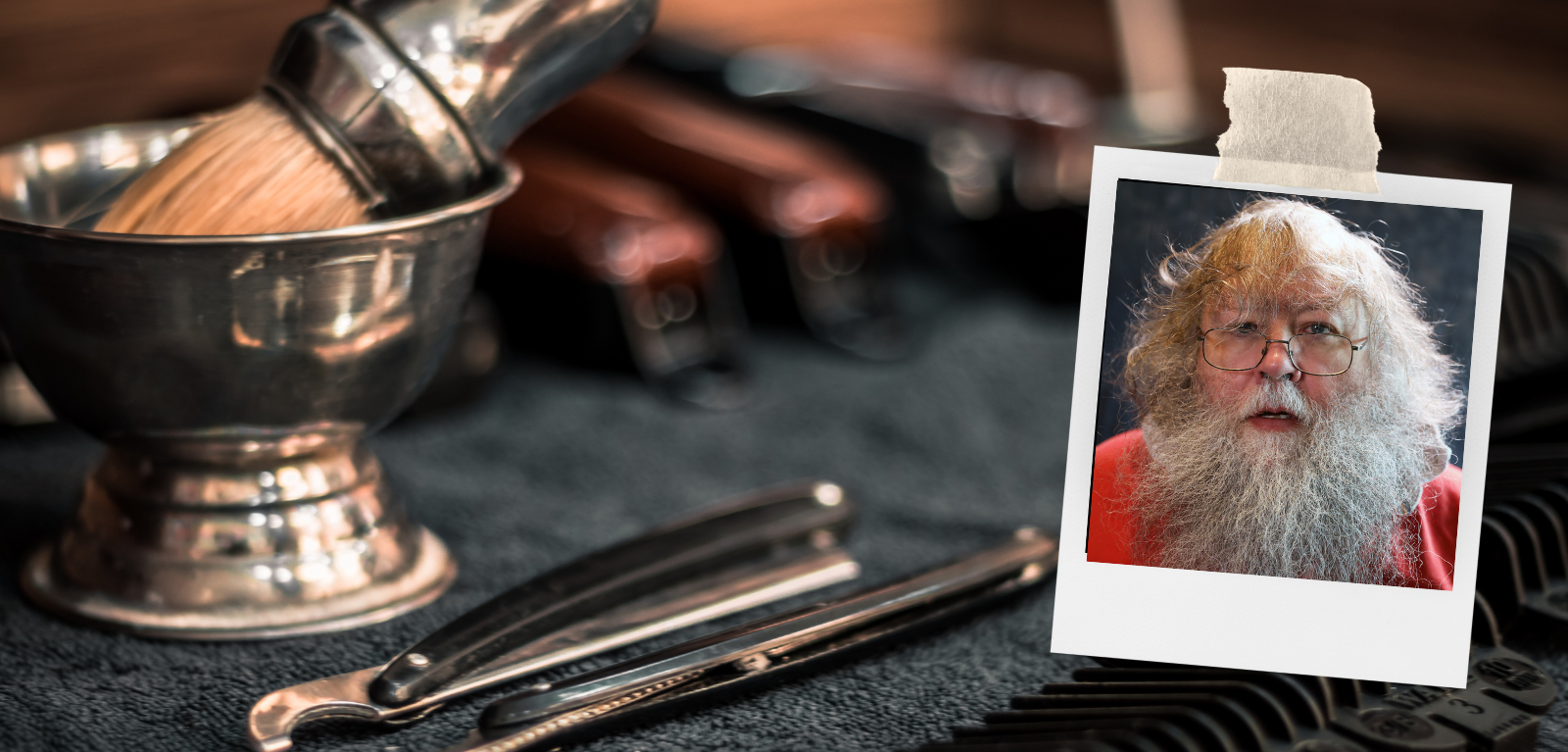 A blog by Dr David
Thornhill

, Senior Lecturer in the School of Mechanical and Aerospace Engineering

We have all struggled over the last 18 months. While many of us have suffered greatly, especially with mental health, most of us are relatively lucky! I feel, however, a small part of the community has been overlooked by many of us; I refer to the homeless.

With that in mind, I thought I'd ask you to sponsor me in fundraising for Shelter NI (a voluntary charitable organisation that aims to reduce the risks associated with and the impact of homelessness and poor housing on households by raising awareness of housing and homelessness issues and by innovating, promoting and participating in effective long term solutions) to support the charity, feel good about yourself and perhaps to watch me make a fool of myself, all in a good cause.

So I thought to myself, what can I do to amuse you?

Crucially, minimising physical or cerebral effort on my part were key. Finally one day, while admiring the handsome chap in the mirror, it came to me. I could grow my hair! It ticked all the boxes and was something I'm still relatively good at! Now, I'm not quite too stupid to think that you will sponsor close to 100 weeks of unhindered hair growth, even though it now obscures much of my face.

So, here's the deal:
£500 = Short trim all over (excluding eyebrows)
£1000 = I lose my beard
£2000 = all the hair goes
£4000 = eyebrows gone
However much we raise I will post a video showing the whole sorry saga of my hair removal as a reward for your generosity.
Though I will be very happy if we fall just short of the eyebrows!
A blog by Dr David Thornhill
Senior Lecturer in the School of Mechanical and Aerospace Engineering