BLOG: Belfast Region City Deal – one year on: The importance of partnerships
"We can already see that working closely with our City Deal partners will pay rich dividends for Northern Ireland."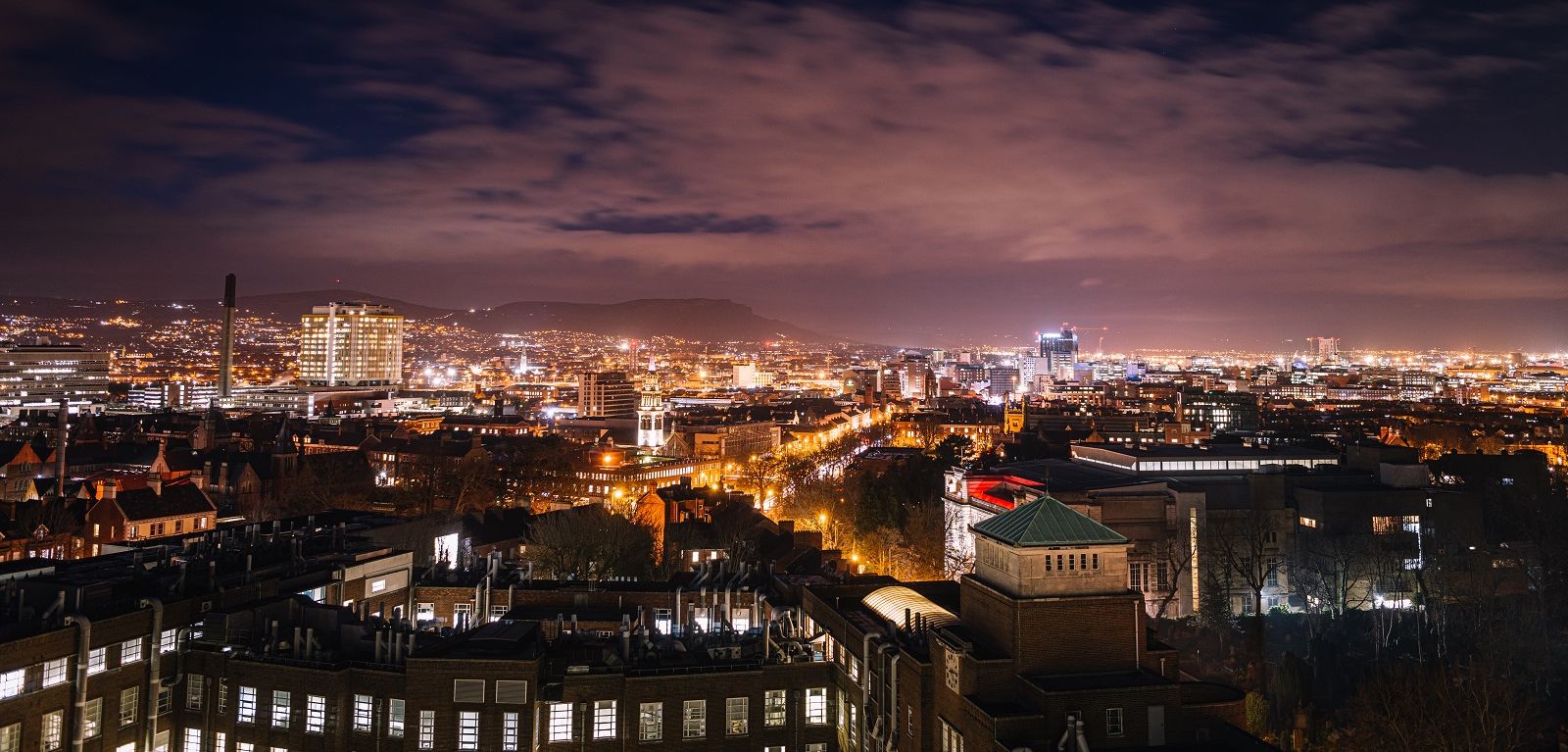 One year on from the signing of the Belfast Region City Deal, Kara Bailie, Deputy Director of Strategic Programmes at Belfast Region City Deal at Queen's, reflects on how effective partnerships have seen early successes for the three Queen's-led Belfast Region City Deal projects in advanced manufacturing, clinical research and secure, connected digital technologies.
The ambitious long-term vision of Belfast Region City Deal is a hugely attractive one – inclusive economic growth that delivers more and better jobs, a positive impact on the most deprived communities and a balanced spread of benefits across the region.
By the time our Vice-Chancellor, along with the leaders of six councils, Ulster University, four further education colleges and the Northern Ireland Executive and UK Government, signed the City Deal a year ago, Queen's had already been making plans for its three Innovation Centres for several years.
Leading the way in innovation for the region
We knew that we had a mammoth task ahead to deliver the Centres, the biggest project the University has undertaken in recent times, representing around £200m of investment from City Deal, Queen's and its partners.
We knew that the projects, which build on our research and innovation strengths, are key to our local economy as they focus on collaborative university-industry R&D to harness additional investment, create new jobs and accelerate inclusive growth.
From the start we also knew that partnership was absolutely key to our success.
Partnerships are our most valuable asset
One year since entering the delivery phase, we can take stock of how far we have come and feel proud of what we have achieved through working with our stakeholders.
We've had many small wins with our partners as well as bigger ones, and they are all bringing us closer to fulfilling that big vision.
There is no doubt that the scale and nature of our projects has opened doors to new relationships and enhanced our positioning with particularly influential organisations, both within industry and the public sector.
We have made significant progress already
A key highlight from the past few months is our partnership with the UK's High Value Manufacturing (HVM) Catapult, which will support our Advanced Manufacturing Innovation Centre to reinvigorate Northern Ireland's industrial potential.
We have also formed an AMIC Industry Board which has representatives from over 20 leading companies. This board will ensure that AMIC's industry partners shape strategic decisions around technology priorities and capital equipment investment to ensure it is a springboard for manufacturing in the region.
Creating a workforce fit for the future
We can already see that working closely with our City Deal partners will pay rich dividends for Northern Ireland. We have joined forces with Ulster University, further education colleges and councils to work closely with industry on identifying the skills needed for the future – a key part of the employability and skills pillar of the City Deal.
While we need a workforce with the right skills for Innovation Centres to thrive, there is also a much wider aim in ensuring that the region has the skillset it needs to compete globally in the coming decades, and that the high-quality jobs created through the City Deals are accessible to people in Northern Ireland, as well as attracting talent from around the world.
We want to support academic-industry partnerships to address complex global challenges and that's why our Global Innovation Institute has recently announced over £100,000 funding for a pilot project to drive multidisciplinary activity between academics and industry or other external partners. The project aims to ensure that academics, who can secure up to £10,000 for exploratory projects or up to £20,000 to fund secondments, perhaps into early stage or spin-out companies, build partnerships which have real-world impact.
Working together to create real-world impact
For our City Deal Programme Delivery Team, partnerships and collaborations within Queen's are vital for success and we have benefited hugely from the support and experience of our colleagues in the University's Research and Enterprise directorate, and across our faculties, schools and directorates in navigating the tricky and sticky situations that three major change projects inevitably bring.
As a team, we have learnt so much about partnership in the last year, accepting that it is only truly successful when we are able to have robust and challenging discussions to reach a way forward that is inclusive and sustainable.
Stepping out of our comfort zones
Being committed to the outcome and believing that we can make the right decisions and solutions to challenges is key. Sometimes the solution isn't the one we would naturally favour. It frequently means stepping out of our comfort zone and being open to thinking about a problem differently.
Good partnership does not eliminate difficulties but gives a strong foundation for overcoming them. Trust is vital and there are always lessons to be learnt. Innovation, the cornerstone of our projects, demands an openness to failure – but also builds resilience to create new opportunities.
At a team-building day, our Delivery Team collectively articulated our vision to renew our focus. We came up with this mission statement:
"We commit fully to work in an agile way with internal and external stakeholders to support delivery of three Innovation Centres as part of a collaborative and sustainable ecosystem that delivers a once-in-a-generation change for the benefit of Northern Ireland society."
The road ahead isn't easy but it will be worth it. By keeping our eye on the bigger picture, having a shared vision, and a commitment to work together to solve problems, we will deliver those much-needed benefits for all.
You can follow Belfast Region City Deal at Queen's University Belfast on Twitter and LinkedIn for all the latest news, and sign up for our BRCD newsletter here. To contact the BRCD Team, email: brcdinnovation@qub.ac.uk.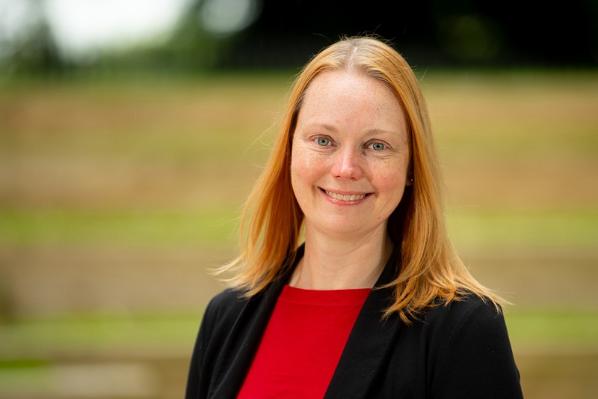 Kara Bailie
Deputy Director of Strategic Programmes at Belfast Region City Deal at Queen's