Connecting People through Nature at Queen's: A Common Ground for Climate Action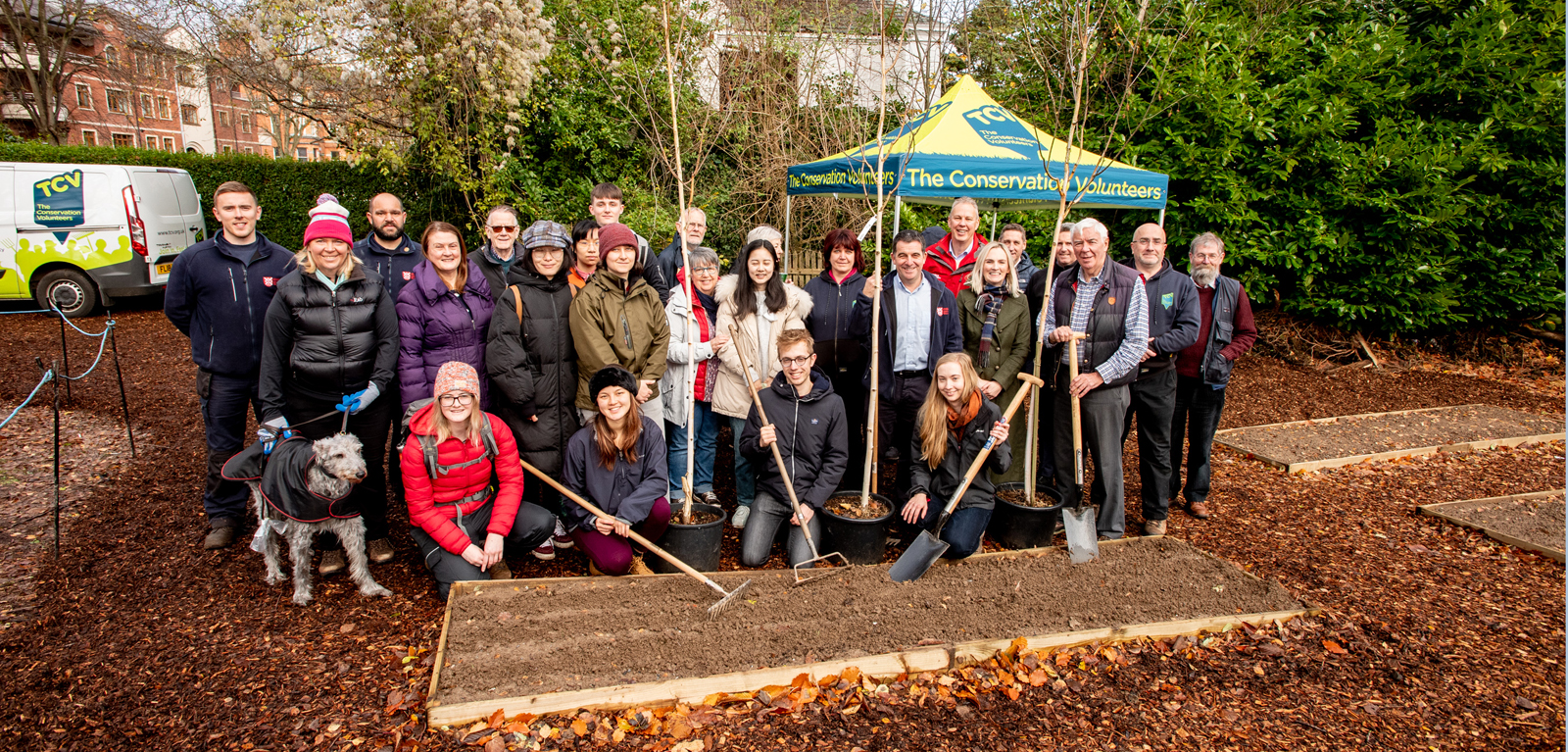 As part of our special blog series, Queen's Voices on COP26, Sara Lynch, Estates Manager (Environmental Services), Estates Directorate, shares how we have been creating biodiversity hotspots and building community on campus.
The University has gained recognition for our green spaces, recognised recently for a third consecutive year in Northern Ireland's prestigious Green Flag awards. But over the past number of years, slightly off the beaten track, we have been creating a network of biodiversity hotspots across the campus.
These spaces, co-created with staff, students and the local community, have offered opportunities for the Queen's community to connect with nature and each other. The desire to do something good for our planet and our community has provided a common ground for staff, students and the local community to come together, act as change-makers and a force for good.
Our Lennoxvale Tree Nursery is a great example of how a serendipitous conversation between the San Souci Residents Association, local environmental organisation The Conservation Volunteers and gardening team developed into a vibrant community project for the Queen's community.
The tree nursery, located in a vacant section of Queen's property on the Malone Road, is home to hundreds of native tree saplings, grown from seeds collected in the ancient woodland of Belvoir Park Forest. The project has seen staff, students and local residents come together to build the nursery beds and plant and maintain the seedlings. The trees will be replanted across the Queen's estate and local community, and contribute to the citywide Belfast Million Trees project, supporting the City's fight against climate change. The project has also helped to break down the barriers between staff, students and local residents and build a sense of community and comradery for all those involved.
Just up the road from Lennoxvale in Elms Village, our students have created a student garden allotment, providing vegetables and fruits for the staff and student community in Elms Village.
The work of our students to develop the allotment at Elms is truly inspiring. With modest funding from the Queen's Green Fund, and guided by the Conservation Volunteers and Queen's Gardening team, they have created a thriving allotment space bearing fruit and vegetables throughout the year for the local Elms residents, as well as providing a welcoming space for the community at Elms Village to share and enjoy, including young families in Willow Walk.
While the spaces at Elms Village and Lennoxvale are fairly recent additions to our estate, our staff and student community in the David Keir Building (DKB) have worked over the past number of years to enhance the quadrangle in the DKB, creating a small apple orchard by planting apple trees as well as fruit bushes and various pollinator-friendly plants.
Our latest staff and student initiative is the 'Sky Garden' at Physics. In the last few months the balcony space in New Physics has been transformed with new paving and seating installed to allow safe access for the student community. A range of planters and trellises will ensure the space is also vibrant with pollinators and greenery in the coming months. The space offers staff and students an open air space to collaborate, study and chill!
These spaces, while small in comparison with the wider footprint of the University, offer many benefits to the well-being of our environment and our community. Enhancing these green spaces has provided a home for nature within our University community, but have also been a great opportunity for staff, students and local community to come together outside the formalities of the usual constructs of University life and connect with nature. Added to that are the positive mental health benefits associated with getting out in the fresh air, spending time in green spaces and the sense of well-being achieved when working collectively together towards a common purpose for good. The projects show that when we empower people to take action, providing them with support, resources and skills.
As a community we can make a difference to our local environment.
As we rise to the challenge of playing our part in tackling the Climate and Ecological crisis, it's more important than ever before that we do so as a University community. We need to build on our experiences to date to create more collective opportunities to enhance biodiversity on campus, break down the silos we live and work within and, in doing so, continue to connect people with nature and the wider Queen's community.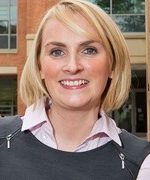 Sara Lynch, Estates Manager (Environmental Services), Estates Directorate
Estates Directorate
View Profile