BLOG: Queen's Staff Wellbeing Choir: "The joy that singing brings"
"It's not the quality of my voice that matters, it's the joy that singing brings."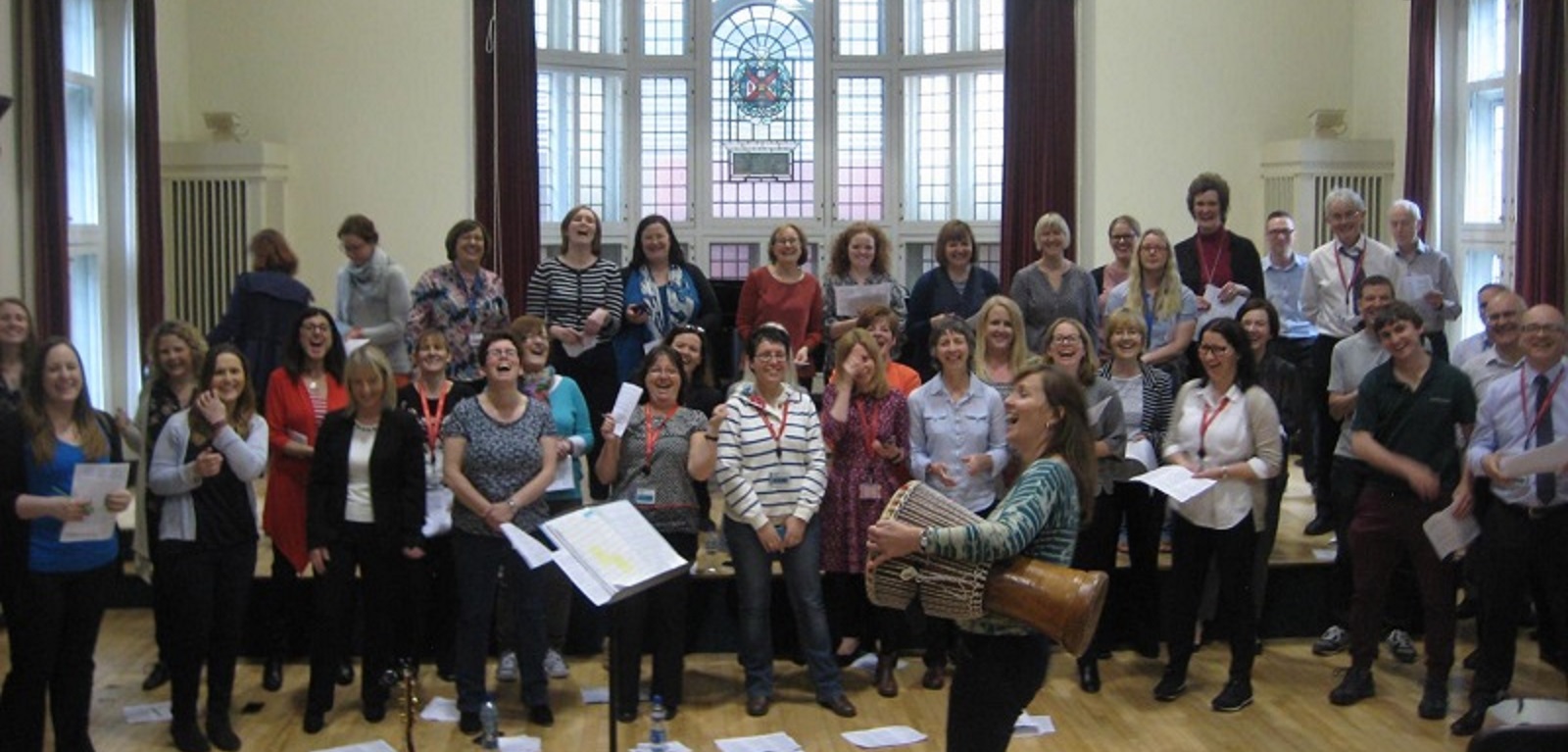 A blog by Patrick Brannigan, Manager: IT Training and Assessment Unit, IELTS Test Centre, ECDL Test Centre, Information Services Directorate
In a year full of surprises, challenges, and sadnesses, no longer being able to have our weekly sings in the Music Department's beautiful Harty Room seemed yet another privation to be endured.
Undaunted, our inspirational choir leader, Una McCann, took to Zoom to remedy the situation. The idea of singing into a screen with your microphone muted sounds unpromising, but this was not the case for me. Our choir leader has made many recordings that go a long way to giving the impression of singing in a group. Listening and singing with these recordings both keeps me in tune and gives the challenge of singing in harmony that so many of us choir singers love. I realise that it is very much still possible to get that uplifting singing experience that results from extra oxygen and endorphins in the body.
Is it as good as singing together in the same room? No, sadly not, but ... there is the joy of seeing and chatting to colleagues and the choir leader. It is like having them as guests in my home. I've no guarantee that my singing voice has improved but it's not the quality of my voice that matters, it's the joy that singing brings.
Why not give it a go? For no one else can hear you! It is 40 minutes every Friday lunchtime. No audition is required. That was a big attraction for me prior to joining back in 2016. I had no confidence in my voice. Now, I am something of a zealot for singing in choirs. Ask anyone who knows me!
How to get involved
Contact wellbeing@qub.ac.uk to join Queen's Staff Wellbeing Choir.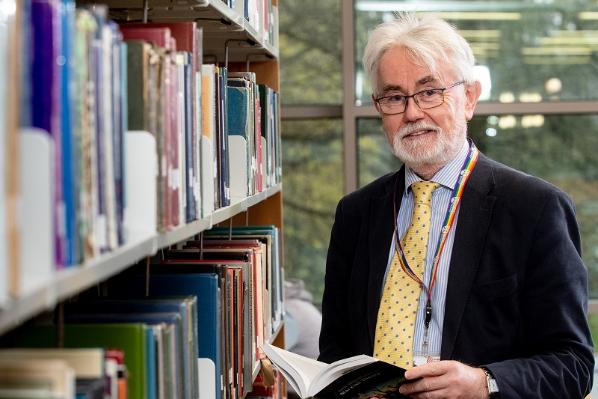 Patrick Brannigan
Manager: IT Training and Assessment Unit, IELTS Test Centre, ECDL Test Centre, Information Services