BLOG: Net Zero Engagement Student Blog – Fionán McBride
"Tackling climate change is a truly colossal task that requires engagement from every member of society, including students."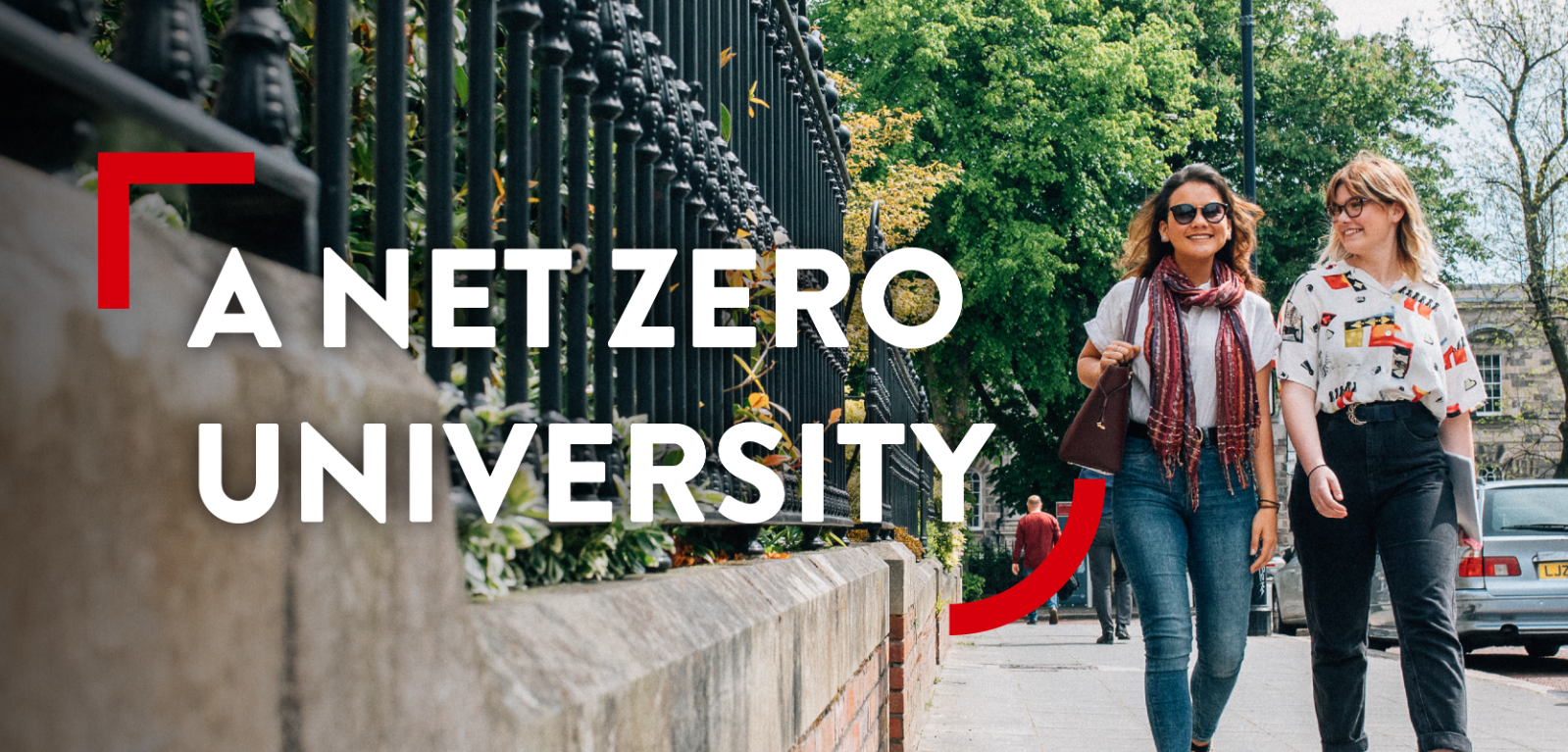 A blog by student Fionán McBride.
I first joined the Queen's Planetary Health Report Card (PHRC) team in September 2021 and this year I am the team lead. We are a small group of medical students who conduct an annual audit on the University's sustainability policies and their approach to planetary health, and our findings are published alongside the other PHRC teams from over 100 medical schools across the globe.
My role in this team includes working with various staff across campus, including those in the School of Medicine, Dentistry and Biomedical Sciences and the Estates Directorate, and through this I have been involved with various sustainability projects including the Queen's Green Fund and NI Science Festival.
Personally, I feel that our current generation of students and young adults are incredibly receptive to the realities of climate change and the need to tackle this issue head-on. We have grown up in a world that is only now paying attention to the effects of our changing planet and the impact we have, as a species, on our environment. We understand that this is not a problem we can avoid any longer. Additionally, I believe that there is an appreciation amongst students that climate change has not arisen in isolation and should not be dealt with as such. Instead, it represents one of many interconnected manifestations (such as social injustice and socioeconomic inequality) of the flawed societal structure that many Western cultures adhere to today, and in order to fully deal with it we must adopt a holistic and multifaceted approach.
As students we look to our institutions for guidance and leadership so we need to see Queen's setting an example and acting for our planet, our home. Queen's University Belfast was established over 175 years ago and prides itself on its rich heritage. If climate change is left unchallenged it is worth considering whether or not this institution will survive another 175 years. Queen's also celebrates their global status and diverse campus, so they must recognise that climate change affects every person and every living creature on the planet and, more importantly, that these impacts are disproportionally felt by people who do not have access to the facilities and resources that a university like Queen's benefits from. Therefore, I feel that it is of the upmost importance that Queen's uses their privileged position to address their carbon emissions and act for the planet, not only for their own staff and students, but for everyone across the globe.
Tackling climate change is a truly colossal task that requires engagement from every member of society, including students. This movement benefits greatly from our passion and enthusiasm for creating positive change. Although we are here to learn, each and every one of us has something to offer to help in this fight. Ideas, resources, experiences.
The Queen's student body comprises a rich blend of individuals from around the world, and with diverse backgrounds come unique and invaluable perspectives. As students, we can sometimes feel as though our voices are unheard and our efforts are insignificant or even futile. However, without us the University would cease to exist. Therefore, we have both a right and responsibility to speak up and have our voices heard. The formulation of the Net Zero Strategy offers us an opportunity to influence how this institution functions and encourage staff to incorporate our ideas into new decisions and policies. One of the simplest ways to do this is through the Net Zero Survey which takes less than three minutes to complete and is an easy and accessible way to highlight what issues you would like Queen's to tackle with their new Net Zero Strategy. The University also hosted a Net Zero Student Summit on Monday 30 January, which all students were invited to attend.
Ultimately, we are the people who will inherit the world in whatever state we find it, so we must be involved at every stage of the way to ensure we are not left behind.
Find out more
To learn more and sign up for events, visit the project webpage: http://go.qub.ac.uk/netzerouniversity.