Capabilities: Research Team, QUB Partners, Opportunities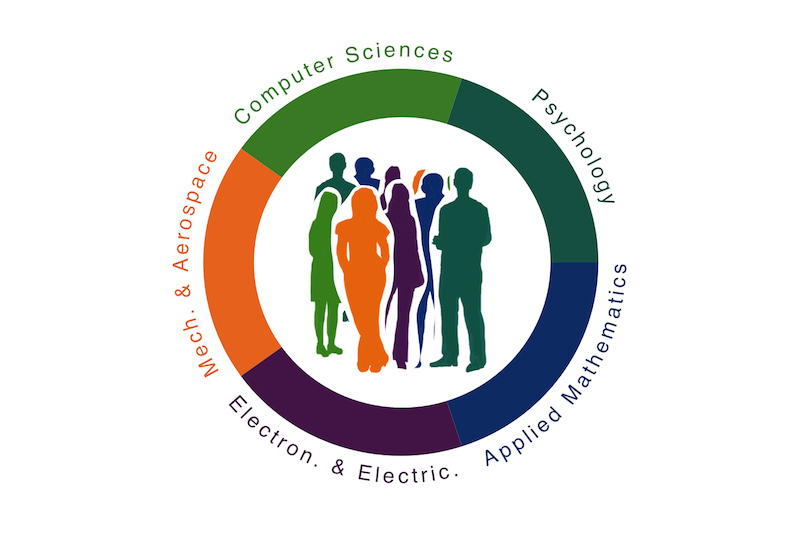 Research Team
Key areas of competency within the Centre include:
Cooperative multi-robot and autonomous systems
Parallel Robots / Parallel Kinematic Machines
Advanced Machining
Metrology enabled manufacturing
Digital manufacturing, process and factory simulation
VR, AR and haptics
AI/machine learning and data analytics
Control and optimisation
The Centre has state-of-the-art advanced manufacturing technology demonstration facilities with a particular focus on machining, robotic welding, AR/VR and cooperative robotics, and is able to work across the full TRL spectrum. i-AMS has an ethos of industry collaboration and industry informed research, building on a 50 year track record of supporting industry in R&D and QUB's position as the UK leader in knowledge transfer partnerships, and is keen to work with industry across all sectors to drive forward advanced manufacturing.
Research team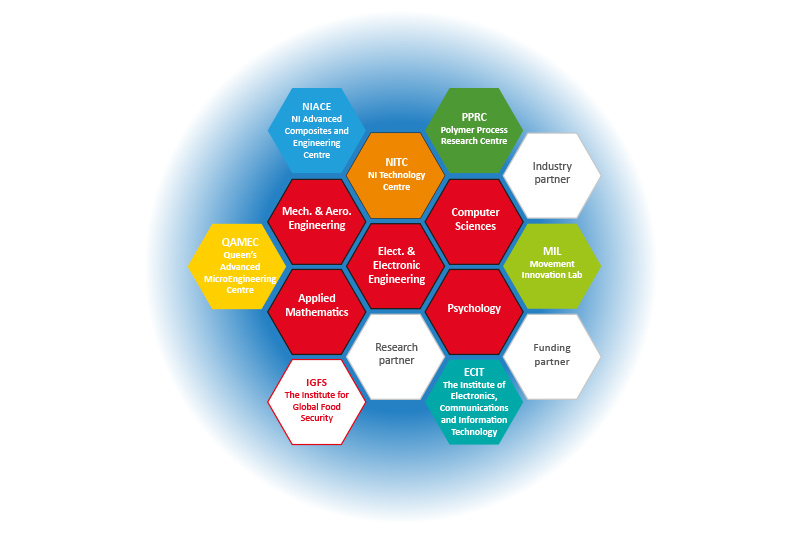 The Queen's community in partnership
Skill and knowledge leveraged by the wealth of talent from across the Queen's University community
The i-AMS team has great skill and deep knowledge in the science and technology that underpins Industry 4.0. They are supported by energetic, capable and experienced researchers and engineers. Leverage is gained by access to the wider Queen's University community, from where we draw on the wealth of exceptional talent in globally recognised institutes, research centres and schools.
Partner research facilities across the Queen's community
Opportunities
Opportunities to participate in i-AMS research through PhDs
The i-AMS centre welcomes expressions of interests from prospective students for PhD research at any time of the year. Prepare a submission and a CV, and submit them to iams@qub.ac.uk. Set your submission in the context of our three Research Themes, i.e., virtual sensing, prognostics and simulation; flexible automation and cobotics; and autonomous and intelligent decision making. Topics within these themes include, immersive environments, autonomous systems, unmanned mobile systems, manufacturing informatics, intelligent systems and control, system identification and cooperative control, virtual reality, 3D graphics, computational intelligence techniques, etc.
Funded PhD opportunities