Refining the parental component of the intervention
Led by Dr Áine Aventin (Jack Trial Project Manager) a group of parents and professionals came together to advise on the production of two animated films which aim to help parents talk to their teenagers about sex and unintended pregnancy.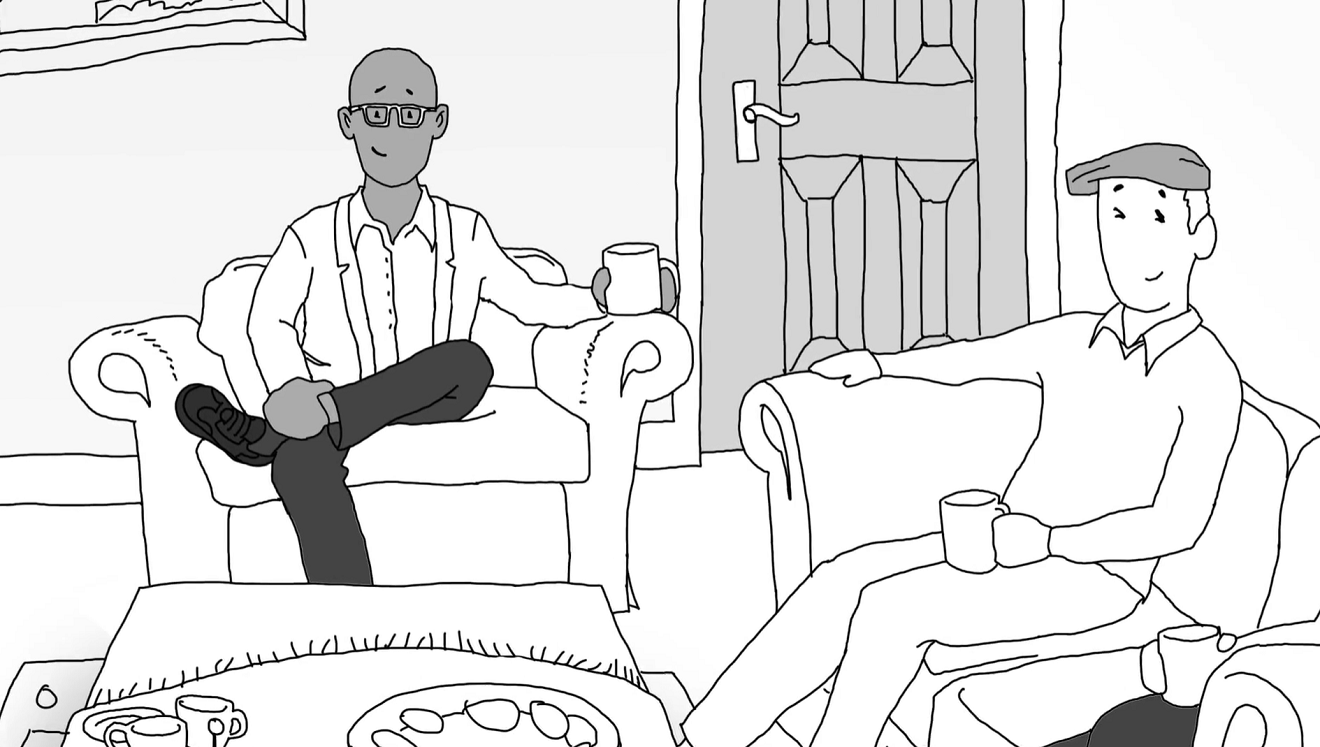 Why did we start?
Based around an interactive film about 16-year-old Jack who has just found out his girlfriend is unexpectedly pregnant, it is delivered by Relationship and Sexuality Education (RSE) teachers in post-primary schools and aims to help teenagers plan to avoid unintended pregnancy. Underpinned by theory and findings from previous research, the intervention highlights the roles and responsibilities of teenage men, as well as teenage women, in avoiding unintended pregnancy and also involves parents/guardians in the educational process. Findings from an NIHR-funded feasibility trial in Northern Ireland indicated that the initial parental component (a teacher-delivered information and discussion session) needed refinement in order to fully engage parents. Participants in the feasibility trial told us that an animated film that parents could view at home might be an appropriate alternative. Prior to applying for funding for a UK-wide trial of the intervention we sought to implement this change.
What did we do?

Between July and October 2016 we worked with a film producer and stakeholder advisory groups (one group of parents and one group of teachers and RSE experts) to develop two short animated films designed to engage parents with the If I Were Jack intervention and help them have conversations with their children about avoiding unintended pregnancy. Stakeholder group members were recruited via advertisements on university websites and social media and professional networks. They met three times, consulting on the proposed content and storyline of the films, animated characters and voiceovers, and advising on the appropriateness of refined versions for parents and for use in schools. Stakeholder meetings and communication of feedback between groups and the film producer were facilitated by the chief investigator. Collaborative partners from The University of Glasgow, Cardiff University and London School of Hygiene and Tropical Medicine advised on the appropriateness of the films for use in Scotland, Wales and England.
What answer did we get?

The process resulted in two animated films which were designed with parents in mind. The first is a 90-second 'hook' feature (Figure 1) designed to engage parents by alerting them to the importance of having conversations with their teenagers about unintended pregnancy. Based on the advice of stakeholders and UK collaborators, it presents abstract animated characters from multiple ethnic backgrounds with voiceover provided by BBC Radio presenter Kathy Clugston. It directs parents to a second 11-minute 'instructional' video (Figure 2) which, following the advice of stakeholders, presents the experiences of a group of real parents as they discuss overcoming the challenges they face speaking to their teenagers about teenage pregnancy.‌

What will we do now?
These films will now replace the existing parental component of the If I Were Jack intervention and will be tested as part of an NIHR-funded UK-wide cluster randomised controlled trial. The results will inform us and other school-based researchers if the use of animated films delivered electronically to parents works better to engage parents than face-to-face information sessions in schools. The animations will not be publicly available until the trial is complete.
Media
For more information on the animated films please contact

Dr

Áine

Aventin, a.aventin@qub.ac.uk