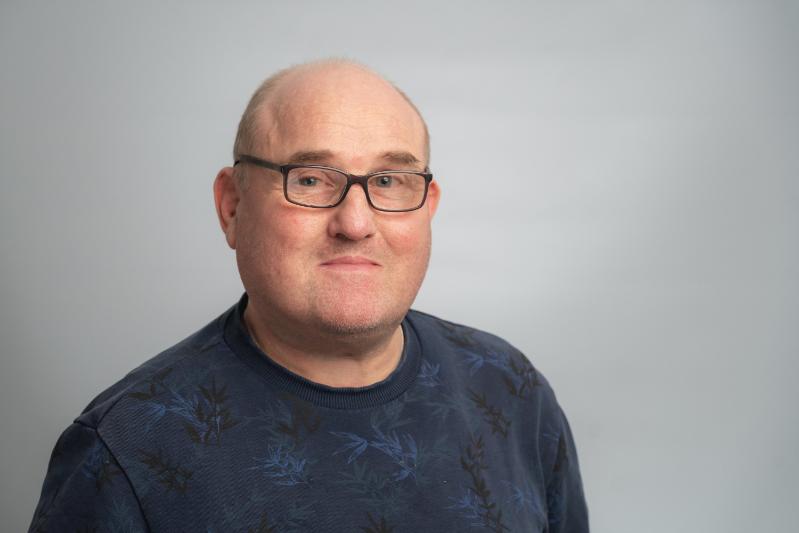 William Johnston
Poet, playwright and kidney transplant recipient
William Johnston was born with a kidney defect and had a successful operation to correct this at 3 years old. When he was 28 he suffered Chronic Kidney Failure while living and working in London, and returned to Northern Ireland to begin dialysis. He received his first kidney transplant in 1995 but 2 years later the kidney was rejected. He spent 17 years on dialysis, awaiting a second transplant, which came in 2014. William is dedicated to supporting and giving a voice to renal and transplant patients and families of Northern Ireland through roles with Kidney Care UK and NIKPA, and has spoken at Stormont and Westminster Parliament to promote organ donation.
He discovered a passion and talent for writing poetry and plays while on dialysis, and wrote a series of poems titled 'The Loss of Hope Can Drive a Man Insane' while on dialysis, which investigate the mental challenges of living in hope. He has written plays about organ donation and the physical and mental challenges of kidney failure and life on the 'waiting game' of the transplant list. His latest play "The Starman, The Superhero and The Wizards" is in development to be performed later in the year thanks to funding from the Arts Council of Northern Ireland, under the mentorship of award-winning playwright and producer Shannon Yee. William is passionate about using the arts as a vehicle to inform and educate the general public about renal failure and promote organ donation
Poetry by William Johnston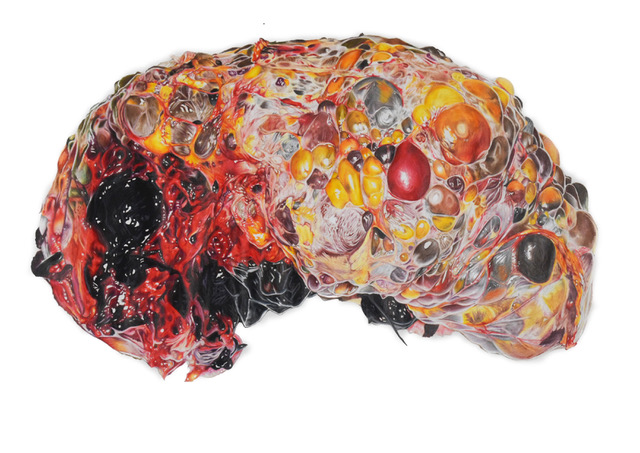 Claire Carswell
Artist, Research Fellow and Registered Mental Health Nurse
Claire Carswell's artwork focuses on medical illustration using coloured pencils, with subject-matter centred on disease, injury and surgery. During each illustration she focuses on emphasising colour, texture, light and dark in an attempt to create a finished hyper-realistic visceral image. Her arts practice has helped ground her approach to the research she has been conducting with RAG, enabling her to draw on her own experiences whilst implementing an arts-based intervention for patients receiving haemodialysis.
Her work has been published in the Journal of Visual Communication in Medicine, she regularly posts new work on her Instagram account and occasionally sells prints through her Etsy store.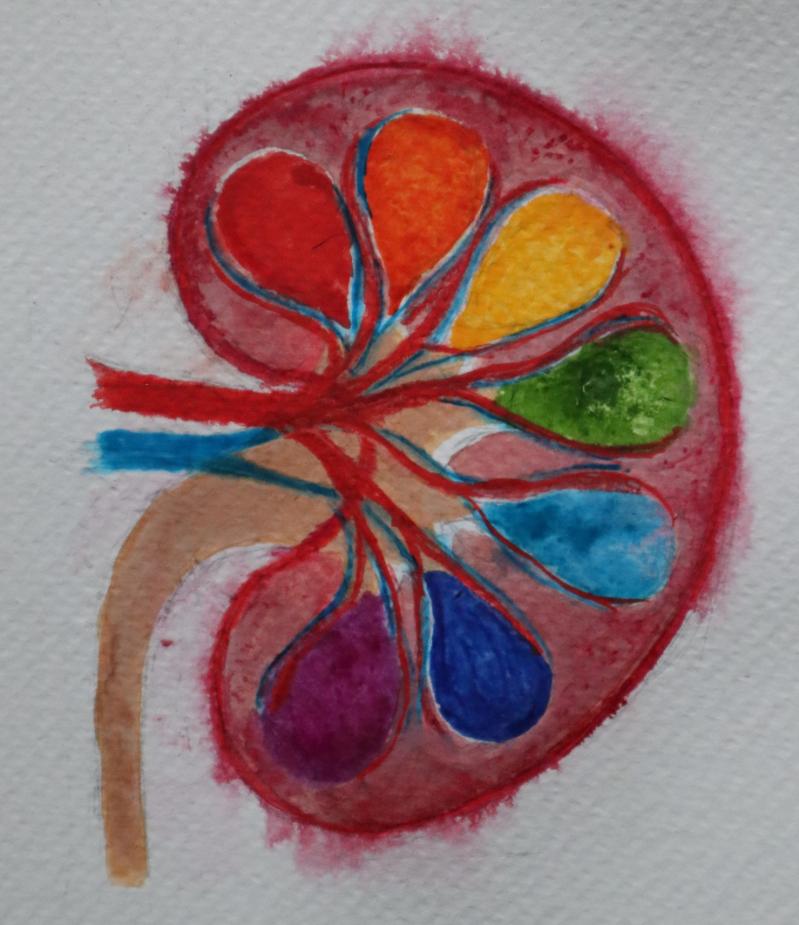 Paul Sibley
Artist and kidney transplant recipient
Paul Sibley is a Bangor-based visual artist and kidney transplant recipient. Paul worked for the Northern Ireland Ambulance Service for many years before taking early retirement due to kidney failure. Paul was on dialysis on several years, and spent his sessions painting and drawing. He worked closely with Alistair MacKenzie, Renal Social Worker, at the Ulster Hospital Renal Unit to introduce arts programmes for the dialysis unit and encouraged his fellow patients to explore their creative side.
Paul recognized the similarity in shape of the kidney and an artist's palette, and created a beautiful painting of a rainbow kidney as a gift for his surgeon shortly after receiving his kidney transplant. Paul kindly gave permission for the Renal Arts Group to adopt his rainbow kidney as the symbol for our group. .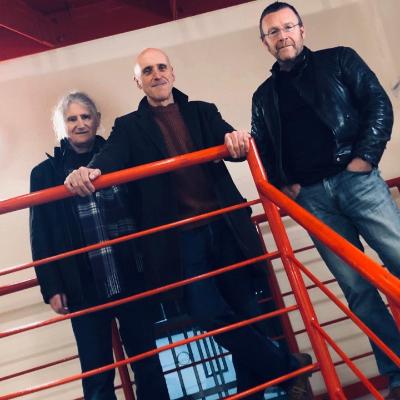 RagBone
The Renal Arts Group's Resident Band
RagBone is Mr Ian Walsh, Consultant Surgeon and Senior Lecturer, Alistair MacKenzie, Social Worker at South Eastern Health and Social Care Trust and Lyn McMullan, Audiovisual Producer. The three friends have played together occasionally throughout the years, and decided to come together as RagBone for our ESRC Festival of Social Science event 'The Art of Health and Wellbeing'.
RagBone have recently released 'To The Light', a 3 track EP which is available to hear via Amazon Music, Spotify and Apple Music. The band have produced a CD which will be available to buy at their performances, with the profits to be donated to Northern Ireland Kidney Patient Association and Kidney Care UK. The band have also recorded 'On The Beach' as part of The Lockdown Sessions which is available on YouTube.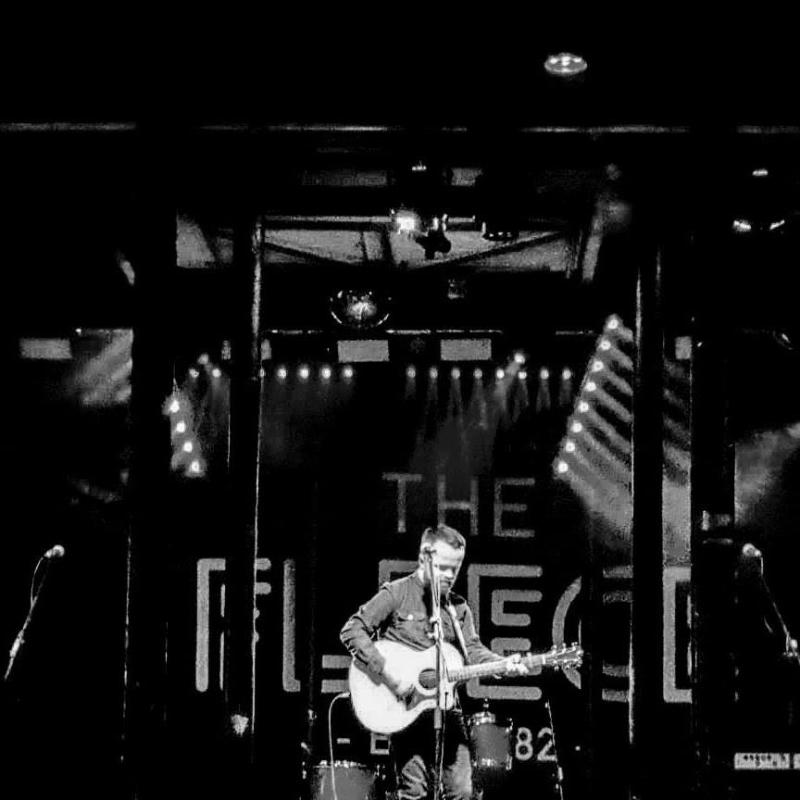 Daniel O'Rourke
Musician, Songwriter and Kidney Transplant Recipient
Daniel O'Rourke is a singer, songwriter and kidney transplant recipient. He was born with Congenital Nephrotic Syndrome and had his first kidney transplant at the age of 3 from a deceased donor, and at 25 had his second kidney transplant from his father.
"Music has played such a massive part in my life. I play, guitar, drums and piano. Songwriting, playing and performing music has been a real help in my life. Being a renal patient does come with it's stresses and worries. Even when you finally have your transplant there are mental and physical scars that take time to heal. I am delighted to be part of a group that looks at creative and artistic ways to help renal patients".'
Visit Daniel's Facebook page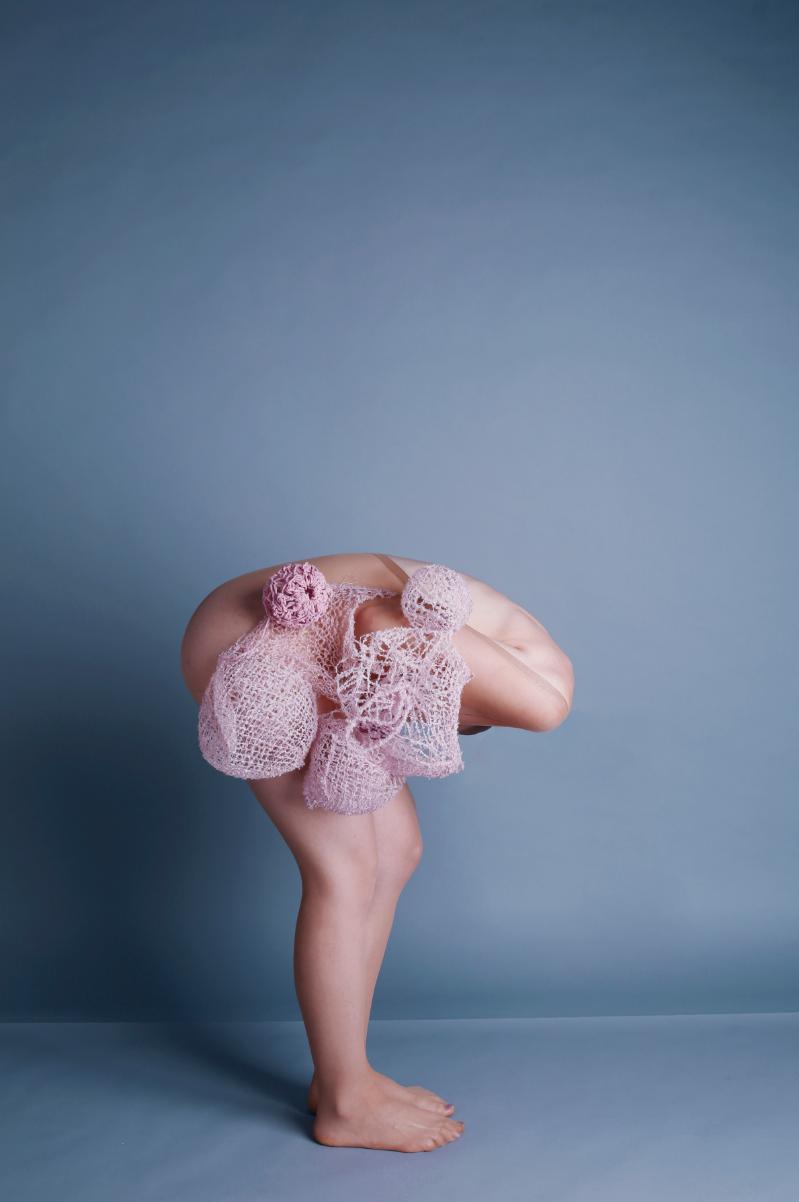 Paloma Tendero
Visual Artist living with PKD
Paloma Tendero is a visual artist working across photography and sculpture. Her artwork explores themes around genetic inheritance, illness and the impact on identity and the timelines of life. She represents the period of changes, pain and metamorphosis the body suffers with it lacks control, working around dualities: between the inside and outside, health and sickness and the transmutation from one to the other.
Paloma has been participating in international exhibitions and artist in residence programs including Sarabande, The Alexander McQueen Foundation in London and health and wellbeing through the arts programs like the Arts & Health Hub and Free Space in Kentish Town Health Centre. She exhibited her work in 'A Picture of Health', an exhibition at the Arnolfini Arts Centre in Bristol in 2021.
Visit Paloma's website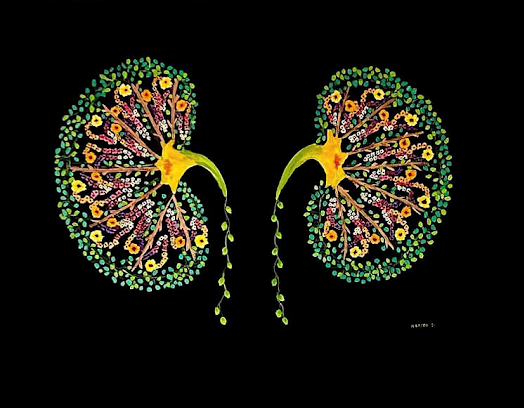 Mayleen Laico
Nephrologist and Artist
Mayleen Laico is nephrologist practicing in Cebu City, Philippines. She graduated from New York Medical College - Metropolitan Hospital Center in New York City in June 1997 and returned to the Philippines to practice Internal Medicine and Nephrology in May 1998. Since then she has been in active clinical practice and a part of the hospital administration of Chong Hua Hospital in Cebu City as an Assistant Medical Director for Continuing Medical Education. She discovered a love of art later in life, initially through adult colouring books and, through the encouragement of friends, began to draw and paint her own work. Her artwork has been featured on the cover of the American Journal of Kidney Diseases and other academic journals.
"I find joy in combining science and art in my paintings. I try to incorporate anatomy and physiology in my work. My inspiration for paintings are mainly my patients, my physician colleagues and my family. The greatest reward for me is when my work is appreciated and when my work affects the emotions of people."
Visit Mayleen's Instagram page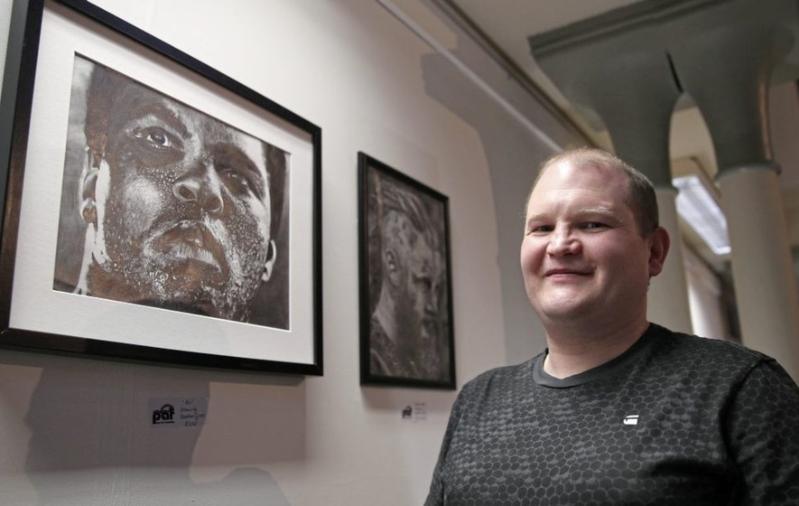 Stephen Greer
Artist & Kidney Transplant Recipient
Stephen Greer is an artist, ex-prisoner, and kidney transplant recipient. He became involved in paramilitary and drug crime at a young age, and whilst in prison took up art. He now works alongside the Prison Arts Foundation, and has started going back into prisons to try and help others the way he was helped.
"Through art, I was able to change my life around. I witnessed how art can make a big difference in people's lives, not only my own, but a large number of people. "
In 2021 Stephen experienced kidney failure, with damage to his lungs and heart. He was put into an induced coma and began dialysis. He received a kidney transplant in December 2021 however the transplant ruptured and he was rushed to hospital on Christmas Day for emergency surgery. He then received a successful transplant on the 6th of January 2023, which is going really well so far.
"If it wasn't for my art, I don't think I would have been able to cope to be honest."