Dr Bettina von Stamm - 7/10/2016
Nearly 150 guests attended a breakfast lecture hosted by the All-Island Innovation Programme at Queen's University Belfast and InterTradeIreland on Friday 7 October, in Riddel Hall. Breakfast was served in the Courtyard, providing an excellent opportunity for networking and connecting with others.
Professor James C McElnay, Pro-Vice-Chancellor at Queen's for Research, Enterprise and Postgraduate Affairs, welcomed the guests by sharing about the newly established Queen's core values. Then Dr Bettina von Stamm, Founder of the Innovation Leadership Forum, delivered a talk entitled "Innovation, Collaboration and Concurrency: 21st Century Necessities?" in which she addressed the key drivers behind the current context in which we operate, along with suggestions for successfully navigating these turbulent waters – by embracing innovation and concurrency.
Following the breakfast lecture, Dr Bettina von Stamm delivered a three-hour intensive masterclass for members of SMEs and other organisations, entitled "How to thrive through collaboration and innovation". In this masterclass, attendees learned more about how to incorporate Dr Bettina von Stamm's innovation practices into their own businesses/organisations.
Participants worked in groups on various activities and discussion points, including utilising Bettina's 'innovation cards', a visual tool for facilitating open conversation around questions like 'What does the 21st century mean for your organisation?' and 'What are your strengths and weaknesses?' You can find out more about these cards on Dr von Stamm's website (see below). Themes of teaching and discussions included how fear, diversity, and laughter influence innovation. The importance of leadership and understanding your team's personality styles and preferences also featured in the topics. Overall, participants enjoyed Bettina's teaching as well as the opportunity for personal reflection, group discussions, and networking.
Throughout the day guests interacted enthusiastically on Twitter via #ITIInnovation – feel free to look up some comments and pictures from the day's events!
For more information about the Dr von Stamm and her work, please visit: http://innovationleadershipforum.org/ and http://www.bettinavonstamm.com/
For more information about InterTradeIreland, please visit: http://www.intertradeireland.com/all-island-innovation-programme/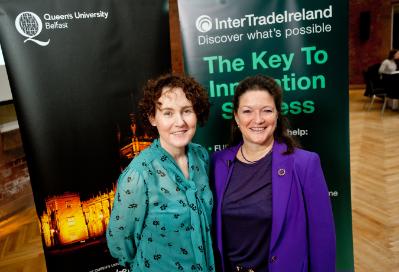 (L-R) Dr Bernadette McGahon of InterTradeIreland and Dr Bettina von Stamm, Founder and Director, Innovation Leadership Forum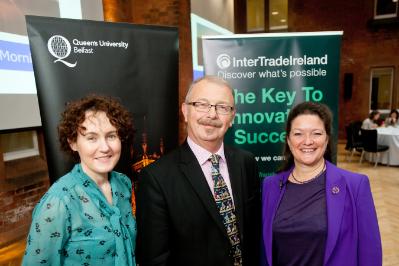 (L-R) Dr Bernadette McGahon of InterTradeIreland; Professor James McElnay, Quenn's University,Belfast; Dr Bettina von Stamm, Innovation Leadership Forum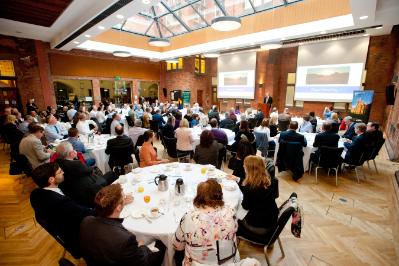 Guests listen to Professor McElnay's welcome speech, in advance of Dr von Stamm's presentation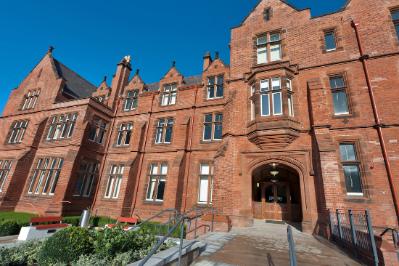 Riddel Hall