Cattle Eye using AI in the dairy industry to improve animal welfare and detect lameness
Knowledge Transfer Partnership between Queen's and Cattle Eye is unleashing cow's potential with autonomous video monitoring.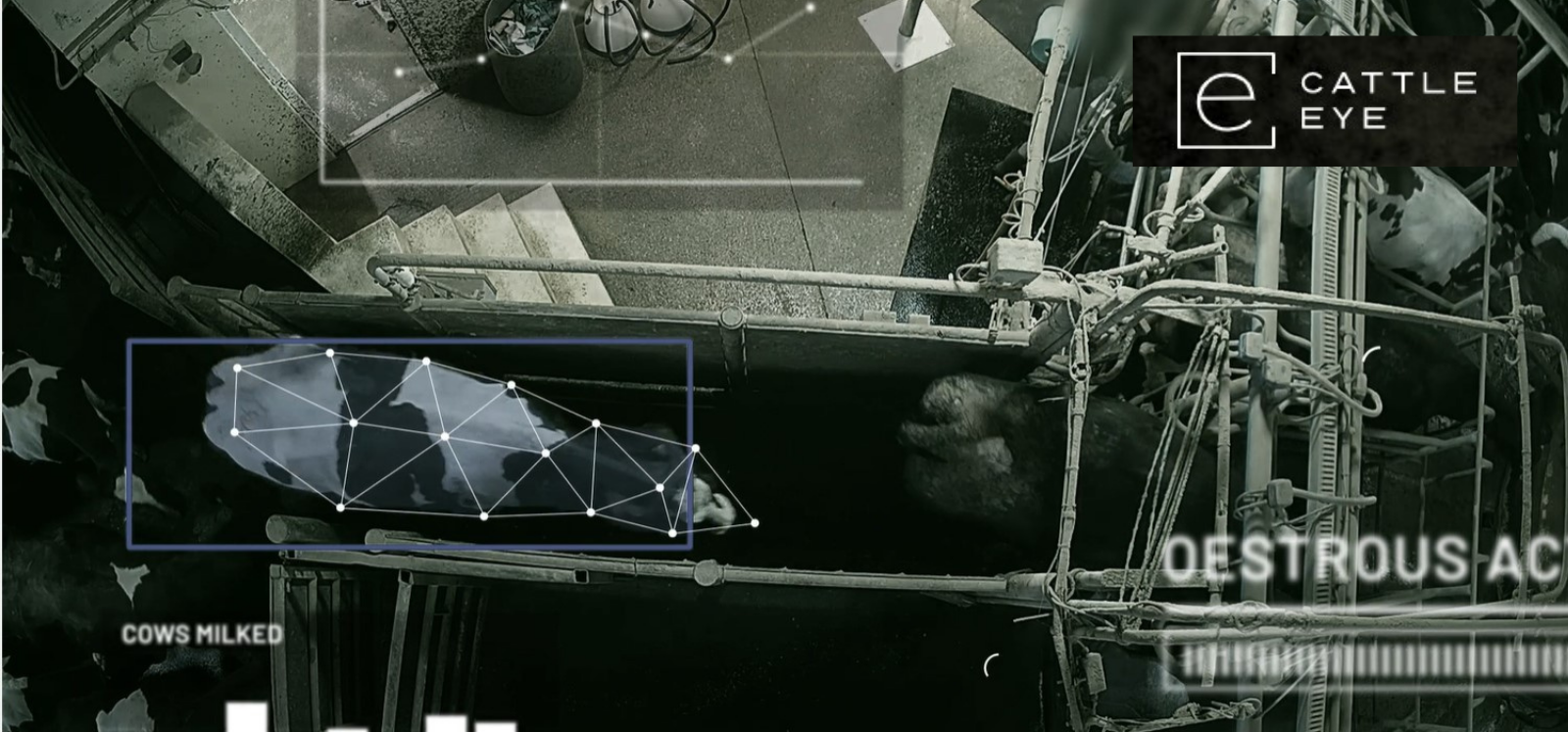 Lameness in cattle can be caused by infections or injuries and detecting this early through the use of AI could limit time per animal and increase farm sizes. Cattle Eye have been working with KTP at Queen's on a Knowledge Transfer Partnership to develop an autonomous livestock management system using a video feed from a milking parlour webcam, with the aim being to detect early signs of lameness through automation.
Cattle Eye's goal is to deliver the next generation of ruminant livestock monitoring solutions and bringing to market the first autonomous livestock monitoring system for ruminant livestock based on video analytics powered by deep learning. This Knowledge Transfer Partnership with Queen's offered the business access to world-class expertise in video analytics and vision systems from leading academics Dr Jesus Martinez del Rincon (ECIT) and Dr Niall McLaughlin (School of Electronics, Electrical Engineering and Computer Science).
KTP Associate, Mark Lennox is leading the strategic project by embedding the expertise within the business, with mentorship and guidance from the academics. The overarching aim is to develop a system which has the ability to autonomously identify the animals and extract insights including measuring gait, applying mobility scores and monitoring breeding physiological signs which are then delivered back to the farmer in an actionable format. This platform will utilise visual data to derive novel insights about the animal that could be used more efficiently to manage livestock.
Knowledge Transfer Partnerships (KTPs) aim to help businesses to improve their competitiveness and productivity through the better use of knowledge, technology and skills within the UK knowledge base. This KTP project is funded by Invest Northern Ireland.
If you have an innovative idea for your business and would like to discuss whether a KTP could help take it forward, please contact us at ktp@qub.ac.uk