Where are they now? - A catch up with former KTP Associate, Henry Fai Kwok
We caught up with Fusion Antibodies first ever Associate, Henry who explains how KTP supported his career advancement and gave some words of wisdom to any recent or upcoming graduates who are serious about getting ahead.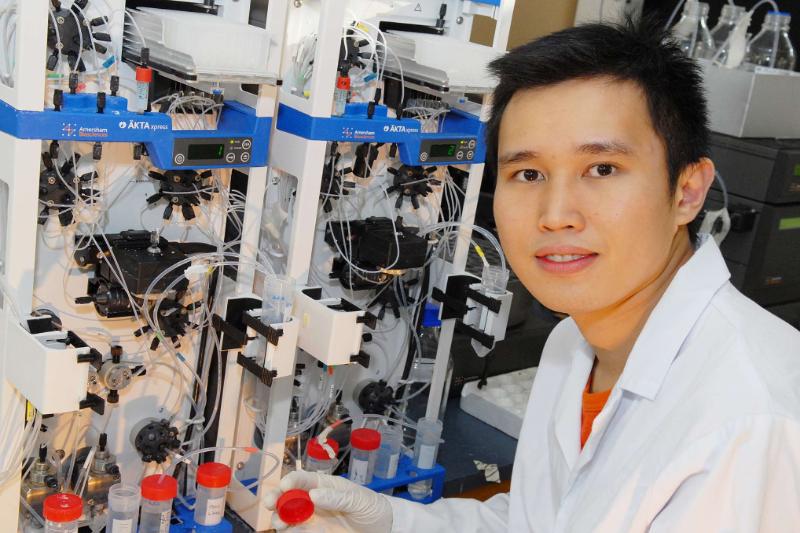 Henry Fai Kwok joined the KTP family in 2004 as the first ever Associate with our industry partners, Fusion Antibodies. Henry had previously received a first class undergraduate degree in Biotechnology and then went on to complete his PhD in Biomedical Sciences before starting his KTP project.
We caught up with Henry, who is now an Associate Professor and Consultant at the University of Macau. Henry told us what initially attracted him to the KTP project with Fusion Antibodies…
"The opportunity of working in both an academic and industrial research environment, which is a unique aspect of KTP, is what appealed to me most"
Henry's project with Fusion Antibodies involved solving the bottleneck issue of antigen production from in-house supply scale into a large industrial scale. During his time as a KTP Associate, he further validated and commercialised a panel of specific antigens for a Tuberculosis (TB) diagnostic kit.
The production process at Fusion Antibodies was optimised and capabilities were enhanced, improving the company's competitive position and opened new markets and applications. When Henry's project was complete, Fusion Antibodies had generated and implemented new Standard Operating Procedures and secured the development and marketing of a prototype diagnostic kit through a collaborative deal.
Henry's advice to recent or upcoming graduates who are considering their next career move is,
'Go for it, KTP is unique and a once in a lifetime working experience between academia and industry where you can develop both technically and professionally'
The KTP programme has exceptionally high statistics in permanent positions being offered to Associates when the project ends, Henry was employed as a full time Senior Scientist with his host company, Fusion Antibodies before becoming a Professor and Consultant at the University of Macau.
"On top of my technical and research skills, I also developed business communication and management skills- the training opportunities such as the NVQ (Level 4) in Management course was especially helpful"
Henry had the opportunity to file and publish IP Patents as co-inventor and plan the publication for two research papers as co-author during his Associate post and Henry, who is a strong advocate of the programme maintains that KTP provided him with the skills and expertise to further his career,
"KTP surely helped to support my career prospects and further, fast tracked my career advancement, I would definitely recommend KTP to recent or upcoming graduates and post graduates"
Learn more about KTP for Graduates or contact us at ktp@qub.ac.uk to be added to our database- we can send you a notification for any roles we think you might be interested in.
#OurAssociates #KTPFamily #LoveKTP #LoveQUB