New Queen's scholarship opportunities will explore impact of AI on science and society
Thirty funded doctoral scholarships announced by Queen's University Belfast are set to provide a unique opportunity to explore the challenges of Artificial intelligence (AI) for every area of science and society.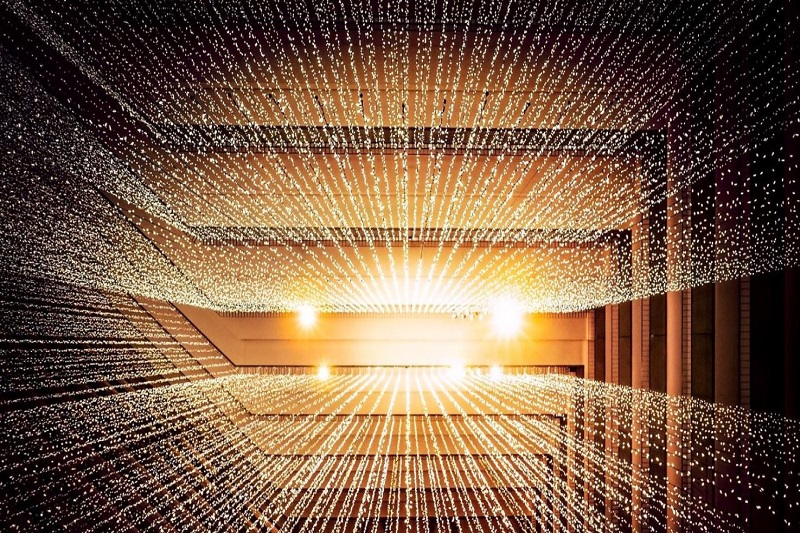 Image courtesy of Unsplash.
The researchers who secure places on the programme will work at the cutting edge of AI algorithms while considering the societal implications of allowing machines to make decisions about our futures.
Queen's has been awarded a Leverhulme Doctoral Scholarship grant of £1.35m over six years for the Leverhulme Interdisciplinary Network on Algorithmic Solutions (LINAS) Doctoral Training Programme (DTP) to fund 15 doctoral scholarships and has matched the funding to sponsor another 15 positions over the next three years.
The interdisciplinary research programme will be supervised by academic experts from the Faculty of Arts, Humanities and Social Sciences and the Faculty of Engineering and Physical Sciences. The programme will be led by Professor John Morison from the School of Law, along with Dr Sandra Scott-Hayward from the School of Electronics, Electrical Engineering and Computer Science, and Professor Stephen Smartt from the School of Maths and Physics at Queen's.
AI technologies have made rapid advances in the last decade, opening up huge possibilities for all parts of society but there are increasing fears that humans will begin to lose control of the process where machines interpret the world on our behalf.
Professor John Morison explained: "As AI becomes more sophisticated, we will witness algorithms and machines making use of huge datasets, including personal data, in decisions relating to medicine, healthcare, law and government, finance, city planning and even within military areas. The ethical, legal, political and sociological aspects of living with machines that have AI algorithms that are allowed to operate independently requires careful investigation.

"Previous interdisciplinary programmes at Queen's have given us different perspectives on these issues and the new researchers we recruit will be building on this in an exciting cutting-edge project. The LINAS project will identify and address scientific and engineering questions through the lens of law, humanities and the social sciences. Researchers will scrutinise the implications of algorithmic solutions on crucial aspects of human life."
Researchers from the Faculty of Engineering and Physical Sciences and the Institute of Electronics, Communications and Information Technology (ECIT) will engage directly with humanities, social science and law researchers from the Senator George J. Mitchell Institute for Global Peace, Security and Justice to support the doctoral scholars.
Professor Stephen Smartt said: "As well as adhering to traditional scientific governance, scientists and engineers working in the field of AI face many challenges around the introduction of trust and governance of data issues. Tackling these challenges in isolation could lead to effective discipline specific solutions but no advance in sustainable, societal algorithmic solutions."

Dr Sandra Scott-Hayward explained: "By collaborating with colleagues in humanities, social science and law, we can support the development of integrated, effective, scientifically rigorous and socially responsible algorithmic solutions. We have seen the benefits of this interdisciplinary approach applied to the field of cyber security and we are excited to further this for the challenges of AI with LINAS."
LINAS will also complement the Belfast Region City Deal and link with the Queen's University Global Innovation Institute to address a range of issues around AI, in the context of secure connected intelligence.
Applications for the doctoral scholarships open on Friday 5 February 2021.
For more information on the application criteria and to apply, please visit: https://www.qub.ac.uk/Research/GRI/mitchell-institute/Study/linas/