MA Irish Studies
Irish Studies is a broad field of area studies utilising a range of disciplines to explore holistically the history, culture and society of the island of Ireland and its global relationships. The modules available reflect the range of Irish Studies expertise across the university, and are designed to enable students to undertake research across a wide range of themes in and approaches to Irish Studies, to obtain research methods training in one or more disciplines, and to prepare to write a major dissertation in their chosen field of specialisation.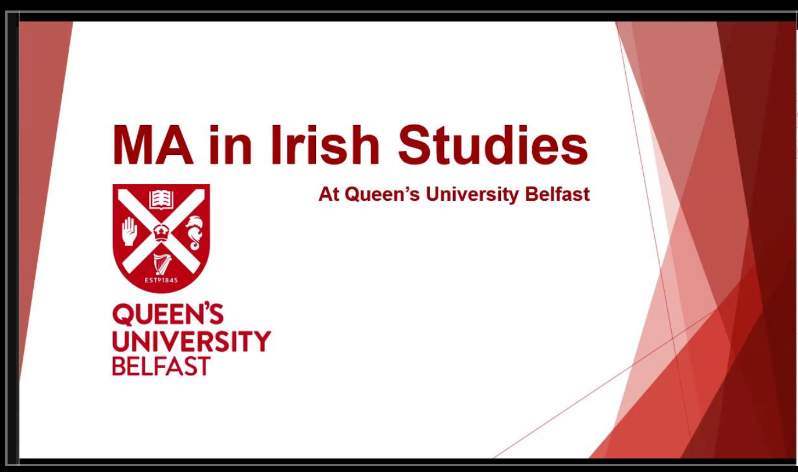 Irish Studies Webinar
Watch our Webinar explaining the structure and content of the MA
Prof Peter Gray introduces the programme
View Webinar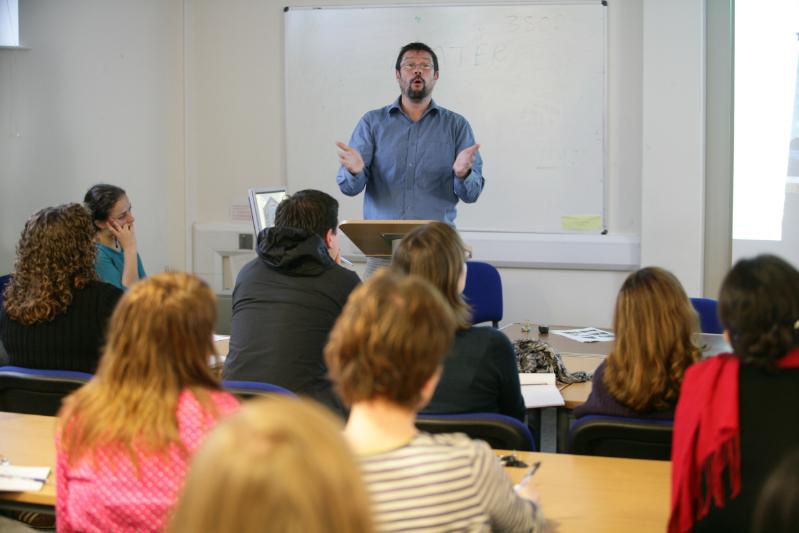 About the MA in Irish Studies
Details on the structure and content of this interdisciplinary programmme
Including information on our 'Belfast: Place, Identity and Memory in a Contested City' core module and new interdisciplinary option modules on Medieval Ireland and Language Revival, Reconciliation and Politics in Northern Ireland.
Discover more
Practical Information
Information on Fees and Funding, Accommodation and How to Apply
QUB is one of the most International Student-friendly universities in Europe. Discover more.
See more