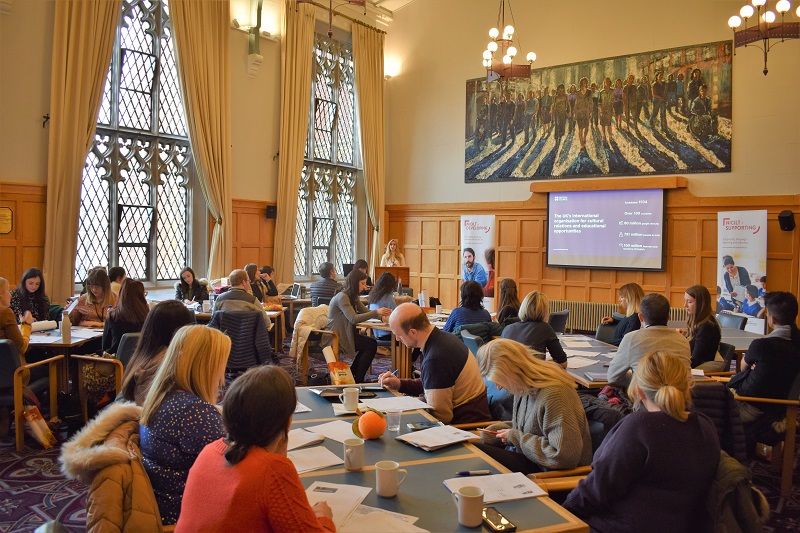 TEACHER PROFESSIONAL LEARNING
Stay up to date
CPD plays a fundamental role in ensuring a high level of expertise and enables teachers and educators to keep their teaching skills and knowledge up-to-date. Methods are changing at a rapid pace and training is essential for all teachers to keep up with the challenge of the 21st century, its learners and their expectations. At NICILT our events focus on developing a wide variety of techniques, areas, skills and cater for teachers of all languages in the curriculum. They are tailored towards particular needs of teachers and are run in collaboration with a range of well-known organisations and bodies to provide the very latest information.
Details of upcoming professional learning events will be posted here in due course.
Previous Events
In January 2021, we ran 3 professional learning webinars with Joe Dale:
11th January: Quizzing tools and retrieval practice in MFL
In this webinar, we will be looking at how self-marking tests and quizzes using free web-based tools can facilitate formative assessment opportunities, get information out of learners' memories, provide learners with effective feedback and reduce teacher workload.
18th January: Hybrid teaching for Roomies and Zoomies
In this webinar, we will look at a variety of examples of good practice in hybrid teaching from practising secondary school languages teachers on Twitter. We will explore the different challenges involved and suggest ways in which teachers have dealt with life under lockdown and have prepared for returning to school.
25th January: Harnessing the power of Bitmojis and Jamboard to engage learners in and out of the MFL classroom
In this session, we will look at a variety of ways teachers can use Bitmoji avatars to create talking avatars to practise speaking, practise writing through digital storytelling and narrated dialogues and make your own virtual classroom. We will also see how to use Google Jamboard to model grammar points, play collaborative games, create sorting activities, practise word order and brainstorm ideas.
NICILT would like to thank Joe Dale for delivering these sessions. For further information on this webinar series, please contact nicilt@qub.ac.uk