Hispanofest
Whitla Hall - Wednesday 22nd February 2023
A Spanish language event - unique to N. Ireland
Given the continuing success of Francofest, NICILT is pleased to launch an equivalent competition for year 10 pupils of Spanish.
Not only will they gain enhanced ICT, marketing and enterprise skills, thinking skills and personal capabilities, they will also use their reading, listening, speaking and writing skills in French for the event in a realistic, but safe environment. They will meet and be judged by other professional linguists, have a guided tour of the Queen's University Belfast campus and listen to a talk on the importance of the French language and the relevance of language skills for employability. Francofest aims to raise the career aspirations of young learners and foster closer relationships between schools, higher education and business.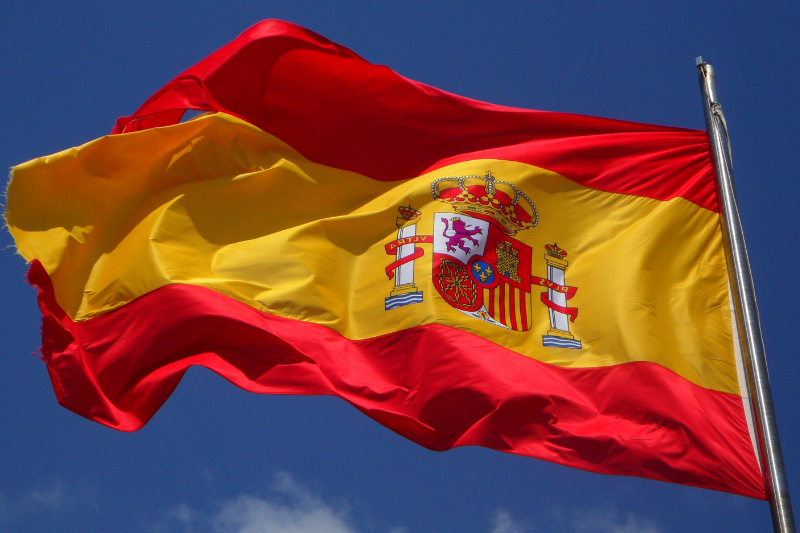 WHAT DO PUPILS DO?
A team of 4 Year 10 students from your school will set up a trade stand to sell products or run a tourist information office.
Students practise their language skills in a realistic, but safe environment, speaking and listening in Spanish, giving information, answering questions and writing down details.
Students will browse the other pupils' stands and meet professional linguists.
Pupils win prizes for different aspects of their performance, such as their spoken French, creativity and more...
The nature of the competition would ensure that all pupils are able to succeed and gain something from taking part.
After the trade fair, pupils go on a tour of the Queen's campus as well as meet and hear from specialist speakers on the relevance of having language skills for employability.
WHAT IS THE PURPOSE?
The competition aims to boost students' confidence and increase their motivation for Spanish, whilst encouraging them to develop new skills.
Hispanofest highlights the usefulness of language skills in business today, raising the career aspirations of young learners and fostering closer relationships between schools, higher education and business.
Hispanofest encourages the following skills...
Marketing and enterprise skills
All 5 Thinking Skills & Personal Capabilities
All 4 linguistic skills in Spanish
Spanish for real purposes
ICT to create advertisements
Enhanced confidence and enthusiasm for Spanish
An insight into Higher Education and Careers with Spanish
A competitive spirit in Spanish
An understanding of the importance of language skills in the world of commerce
HOW DO SCHOOLS PREPARE?
Once registration closes, you will receive 2 sets of role-plays which pupils should adapt and practise. Pupils decide if they want to design and sell a product or products from a Spanish-speaking country or community, or if they want to set up a tourist stand to advertise a region, town or place, also from a Spanish-speaking country or community.
Schools can run an internal competition to choose the team that will compete at the event in February.
Pupils work in teams to come up with ideas for their trade stand and learn the role-play they have chosen and adapted.
Preparation work can be done in class, for homework, or during lunch-time or after school.
If your school took part last year, you should encourage this year's cohort to come up with a different product or region to market.
WHAT COSTS WOULD BE INCURRED?
The competition is FREE so the only cost schools would incur would be for transportation and stationery materials for competitors to create display materials for day of the competition. One member of staff must also accompany pupils to the event.