News from Francofest 2019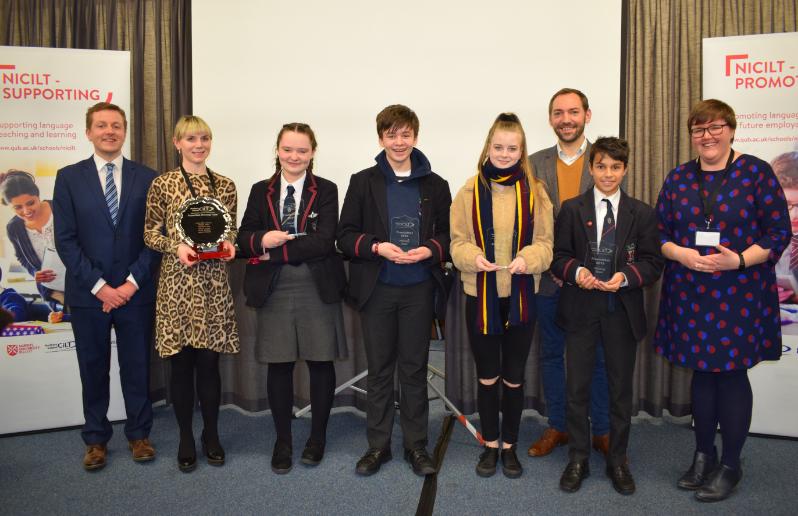 Overall Winners 2019
The Wallace High School
The team, made up of Caitlin Dunn, Josh Kamalarajah, Katrina Mason and Issac McIlwrath, and led by their teacher Ms Kerrie Ferguson, gained the top prize from the judges for their French trade stand which sold cakes. The pièce de résistance of their stand was a replica of the Eiffel Tower that the pupils created from chocolate which wowed the judges this year. Congratulations to the team and their teacher from NICILT for such creativity, entrepreneurship and hard work! Félicitations!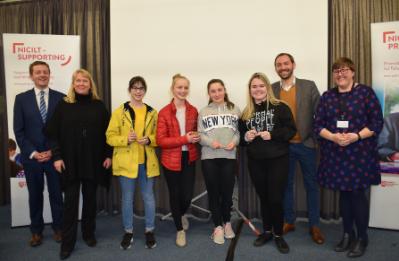 Best Tourist Stand
Bangor Academy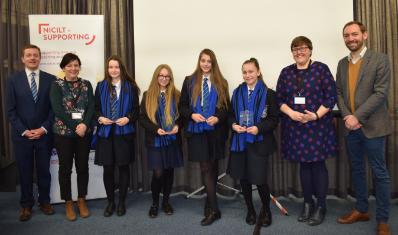 Best Trade Stand
Glenlola Collegiate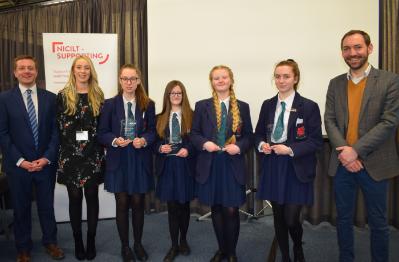 Best French Team
Wellington College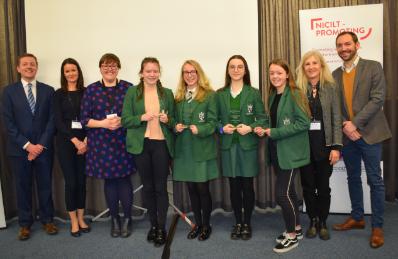 Most Creative Team
Dominican College Fortwilliam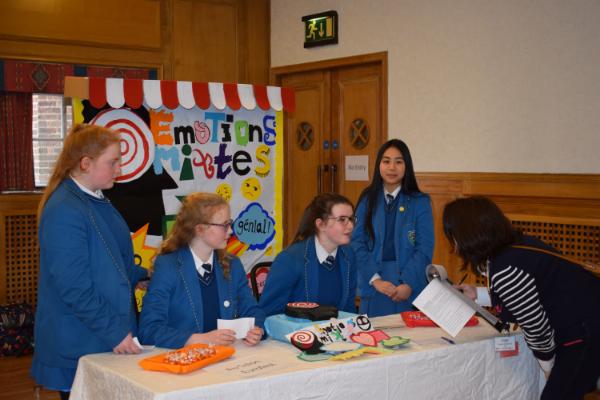 'A great challenge for year 10 students. They will remember it forever!' Feedback- French Teacher
Post-Primary School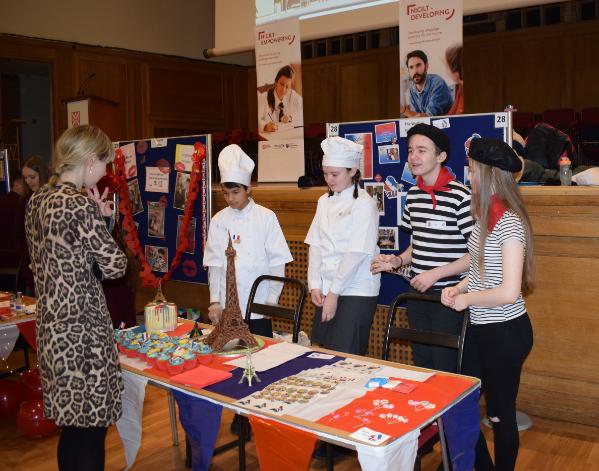 'It was a great opportunity to develop a confident flow of French. It was nice to meet other people from other schools.' Feedback- Year 10 Pupil of French
Post-Primary School

NICILT vous remercie!
The team at NICILT would like to thank all the teachers and participants who took part this year in Francofest.
Special thanks also go to the judges and guest speaker, Benoît Le Dévédec, from the Institut Français in London.
More photos have been posted on our Facebook page here.