News from Francofest 2020
Latest news and winners
On Tuesday 4th Feb we held our Francofest 2020 event in the Whitla and South Dining Halls at Queen's University Belfast. We were joined by 31 post-primary schools (including over 130 pupils and their teachers), 20 independent French-speaking judges, 22 Modern Languages PGCE students from QUB and our keynote speaker, Benoît Le Dévédec, the French Language Attaché from the Institut français in London.
NICILT would once again like to congratulate all the participants and winners and thank everyone involved for supporting the event.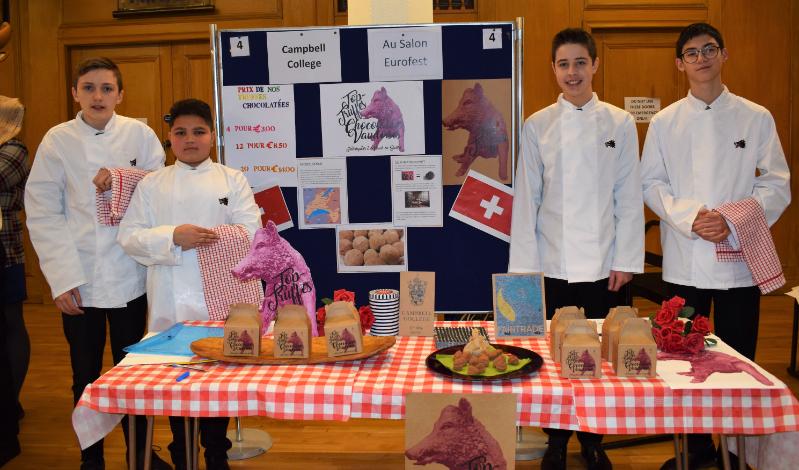 Overall Winners 2020
Campbell College
The team, made up of Charlie Pugh, Ger Gaskin, Aarken Jalota and Henri Rheinboldt-Trans, and led by their teacher Mrs Eleanor Anderson, gained 1st place for their trade stand which sold handmade chocolate truffles. The mock fair trade company, 'Top Truffes', came from Vaud in Switzerland and had been researched by the team to add an additional dimension to their stand. All the team members were praised by judges for their professionalism and engagement with the task. Congratulations to them all from the NICILT staff!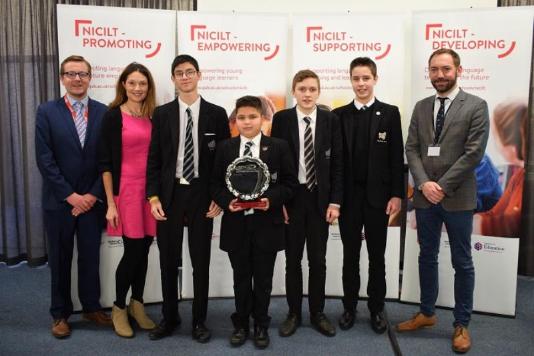 Overall winning team
Campbell College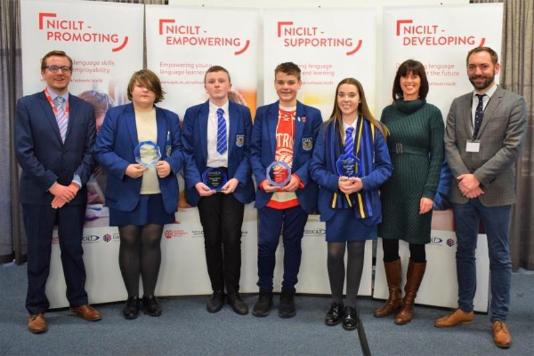 Most Creative Tourist Stand
Ballyclare Secondary School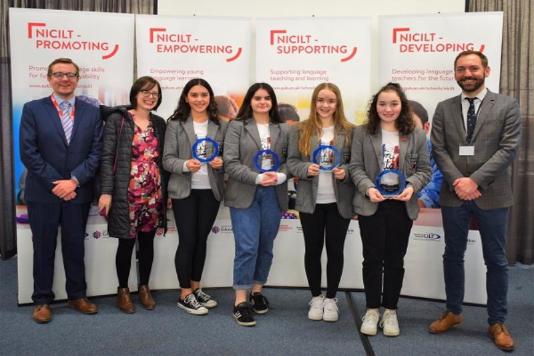 Most Creative Trade Stand
Victoria College Belfast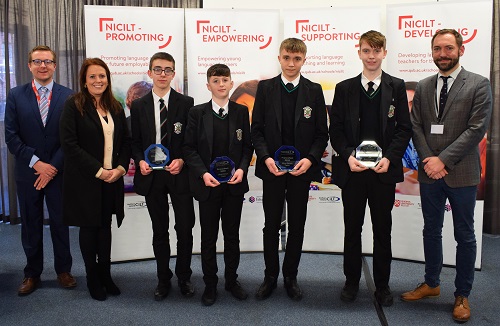 Best French Team
St. Patrick's Grammar School, Armagh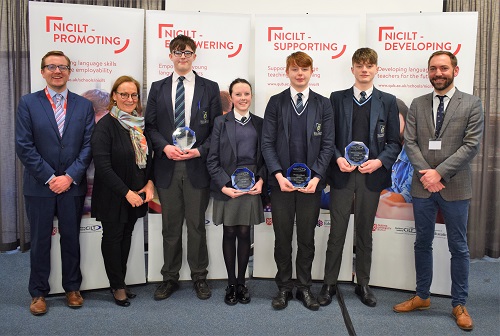 Best Tourist Stand
Sperrin Integrated College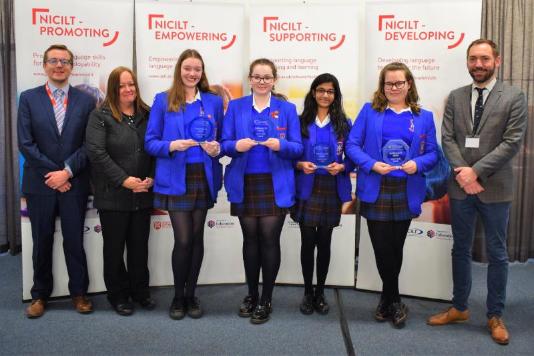 Best Trade Stand
St. Genevieve's High School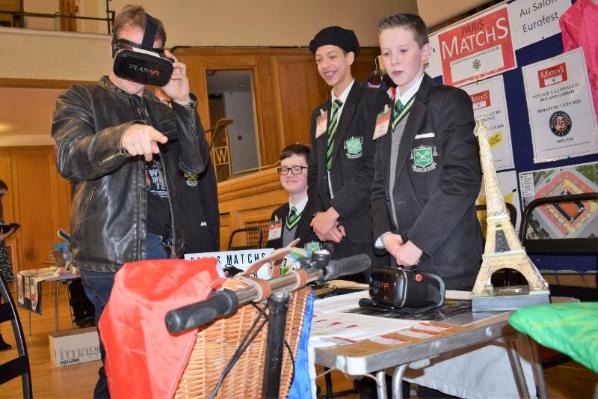 An excellent event which our pupils really enjoy preparing for and taking part in. They gain a lot of experience in their own abilities both creatively and linguistically. Feedback from Post-Primary Teacher
Francofest 2020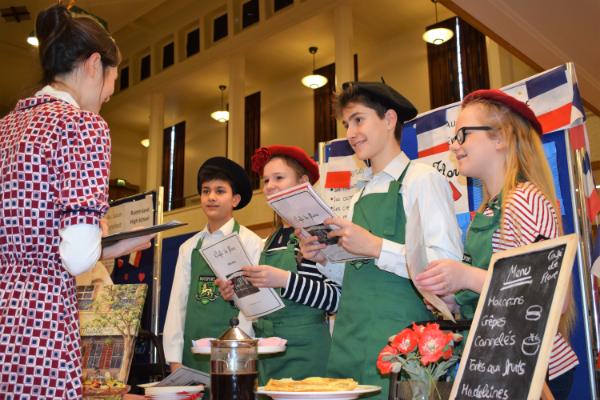 To NICILT- Thank you so much for the amazing experience at Francofest 2020! Thank you for organising this fantastic event which was lots of fun and helped us develop our language skills using real life scenarios. Merci beaucoup! Feedback from Year 10 pupils from the Wallace High School
Francofest 2020