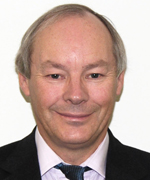 In 1982 Dr. Peter FitzGerald was working in the research department of Queen's University in Belfast, Northern Ireland. His passion for biochemical research, and his observation of the 'brain drain' of young talented scientists from Northern Ireland to mainland UK or abroad, prompted him to set up a manufacturing facility for diagnostic products locally.
Starting with 6 people, including 3 family members, Dr Fitzgerald has grown the business to employ over 900 staff across headquarters in Northern Ireland and in Randox offices worldwide.
Dr FitzGerald's focus was the development of better, more sensitive tests for existing diagnostic parameters, with £7 million currently re-invested into research and development each year.
Today, Randox is one of the leading clinical diagnostic companies in the world.