Postgraduate Study
A world changing Grad School education.
Providing a challenging environment of critical reflection and high quality professional development in a number of areas, our Education degrees are designed with the professional in mind.
Join us and you'll work with renowned academics at the forefront of their fields in areas as diverse as youth justice, child psychology and youth work and become part of our vibrant community of creative and critical thinkers.
Graduate earlier than in the US, with one year long programs, helping you reduce the cost of study in a UK city with the lowest cost of living.
Queen's was ranked 2nd out of 120 universities worldwide for our Graduate School (International Student Barometer 2017).
Education is ranked 4th in the UK for Research Intensity with 87% of research undertaken assessed as 'internationally excellent' or 'world leading' (REF 2014)
Why Choose Queen's
Ranked 200 in the world
(Times Higher Education World University Rankings 2021)
Our Courses

| | |
| --- | --- |
| MSc Applied Behaviour Analysis | This highly interactive masters in applied behaviour analysis includes a course sequence verified by the Behaviour Analyst Certification Board (BACB VCS) and will appeal to speech/language therapists, occupational therapists, psychologists or students preparing for PhD studies in behaviour analysis. |
| MSc Psychology of Childhood Adversity | In this masters in child psychology, you'll undertake advanced study in developmental psychology, with a specific focus on the influence of growing up in the context of adversities such as parental mental illness, economic deprivation and community conflict. It may also appeal to those with an interest in development psychology. |
| MSc Youth Justice | This course may appeal to you if you are already a practitioner or policy maker in youth development or youth work. Or you may be interested in further academic study and gaining a masters in youth justice. The course will enable you to advance your understanding of youth issues, youth offending, the discourse of children's rights, and the response of the social and criminal justice systems to young people. |
| MSc Children's Rights | The programme aims to provide high-level knowledge and skills in children's rights law and practice of value to those working with and for children, including public officials and NGOs as well as educators, social workers and health care providers. |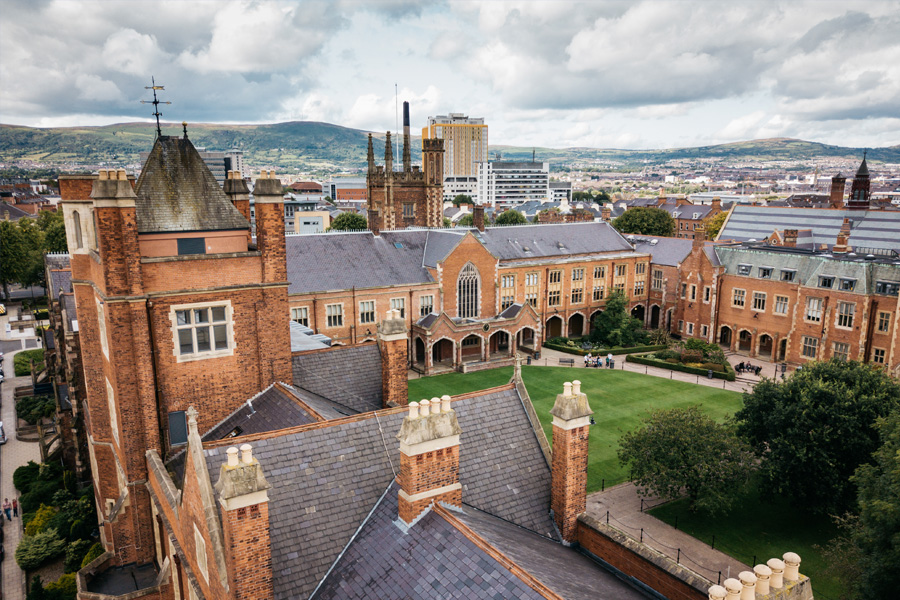 Life at Queen's
Education for Transformation International Summer School
Study in a city emerging from conflict and learn from local educational experiences with internationally acclaimed experts.
The International Summer School on Education for Transformation is hosted by the School of Social Sciences, Education and Social Work (SSESW), an interdisciplinary school located in a unique society emerging from conflict with many distinct educational sectors.
There will be exciting opportunities to hear first-hand accounts of researching and teaching in different educational contexts and working within other disciplines (justice, social work, social policy) and in partnership with key stakeholders to include Governments, charities and Non-Governmental Organisations.