Living Labs within Queen's University Belfast
Living Labs aim to establish partnerships or programmes which connect academic activities of the institution (teaching & learning, and academic research) with non-academic partners. These partners can be university estate departments, local communities, businesses, charities and other organisations.
Living Labs promise the opportunity of applied learning and development of employability skills for students, problem-solving for campus managers, a rich and real-world learning experience for academics and a redefined student experience and new levels of student retention and satisfaction for managers.
The Estates Directorate are committed to working with students and academics to identify opportunities for Living Labs. You can check out our ongoing Living Lab Projects below.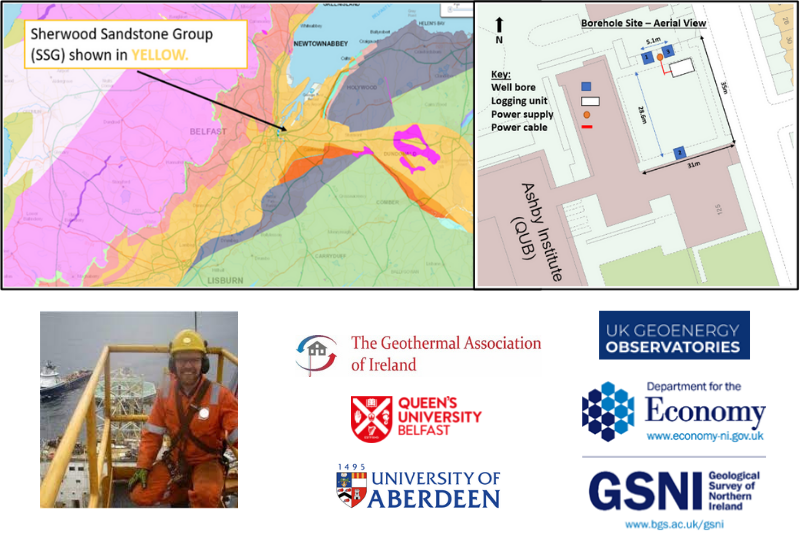 Joseph Ireland, QUB and Geothermal Heating
Joseph Ireland is a PhD Candidate at Queen's University Belfast researching Renewable Energy Systems, specifically shallow Geothermal Energy, and the barriers to their development in Northern Ireland.
His PhD is a joint venture between the School of Natural and Built Environment and the School of History, Anthropology, Philosophy. It is part of a wider collaboration between Queen's, the University of Aberdeen, the Geological Survey Northern Ireland and British Geological Society.
Northern Ireland has significant geothermal potential, due to the presence of a large aquifer beneath Belfast and the Lagan Valley. The presence of three boreholes within Queen's campus has provided Joseph with the opportunity to research the impact of geothermal plumes on the aquifer and borewells.
Research findings from this project will feed into and inform future NI strategies and policies.
For more information on Joseph's project please click here.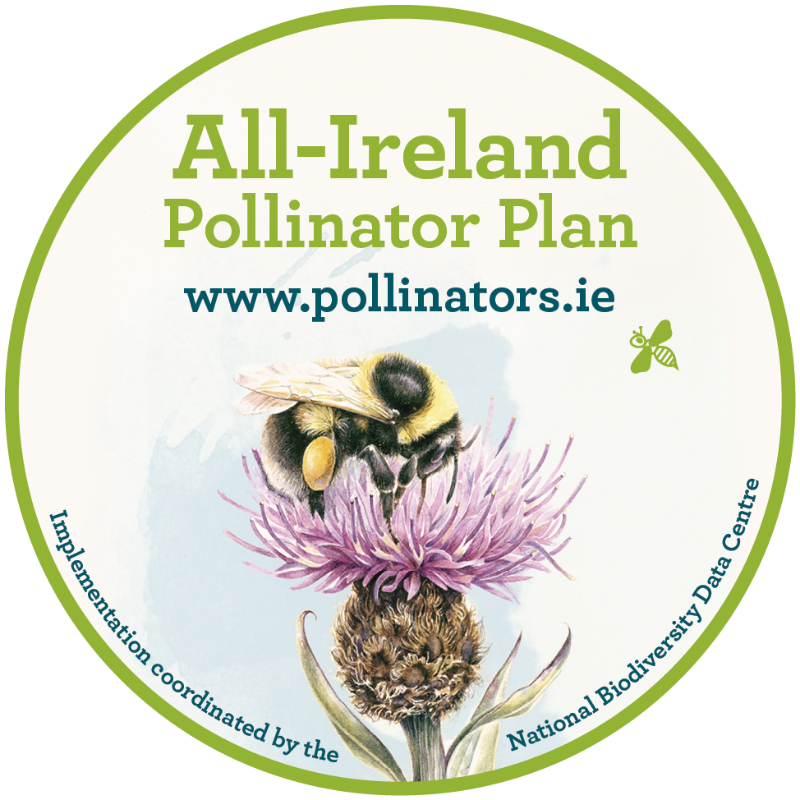 Queen's Ecology Students and the All-Ireland Pollinator Plan
Queen's University Belfast signed up to be supporters of the All-Ireland Pollinator Plan in June 2021.
The Grounds and Gardening Team within Queen's have made key efforts to enhance biodiversity found within campus. This has been achieved via the 'Nurture and Grow: Connecting People through Nature' Programme and by changing key operational procedures. This includes the creation of a number of 'no mow areas' throughout campus, reduction in the use of herbicides and limiting disruption of wildlife.
In addition to the ongoing work of the Estates Team, we also need to know the level of pollinator diversity we currently have on campus in order to effectively assess the impact of such work and any future interventions.
As a result two students, Amber and Jack, have been provided with placements to undertake a Phase 1 Habitat Survey during the 2021 survey season. They will be conducting plant, invertebrate, soil and mammal areas in two campus locations – Lennoxvale Street and Riddle Hall. This has been funded via Queen's Green Fund.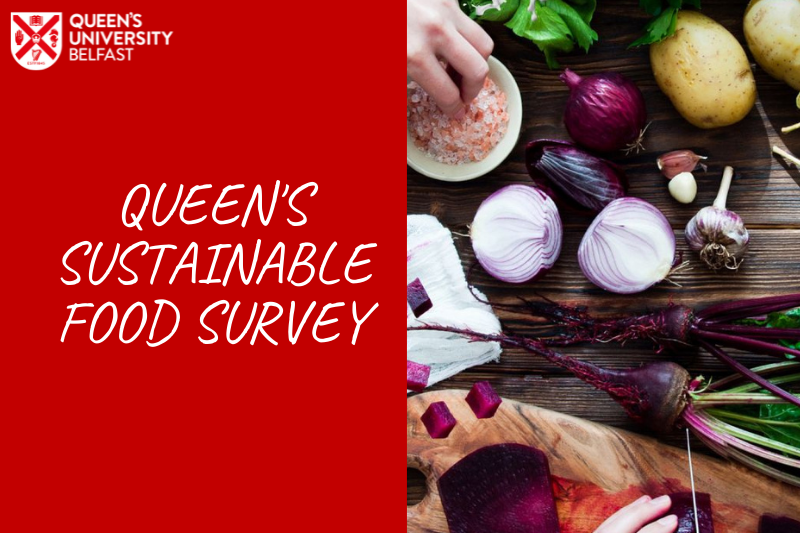 A student led sustainable Food Project
Queen's University Students Chelsia Choi and Miguel Gedtal undertook a project which aimed to highlight staff and student attitudes and opinions to local, sustainable food sourcing.
They undertook a student wide survey which aimed to answer three key questions, that were decided upon with the help of Brian Horgan, Head of Campus Food and Drink within Queen's University:
How important is it to staff and students that food outlets in Queen's are sourced locally?

How aware are staff and students of local food sourcing in Queen's?

What are the suggestions for local food from staff and students?
The full report can be viewed here. The findings of this report have been used to shape our food policy.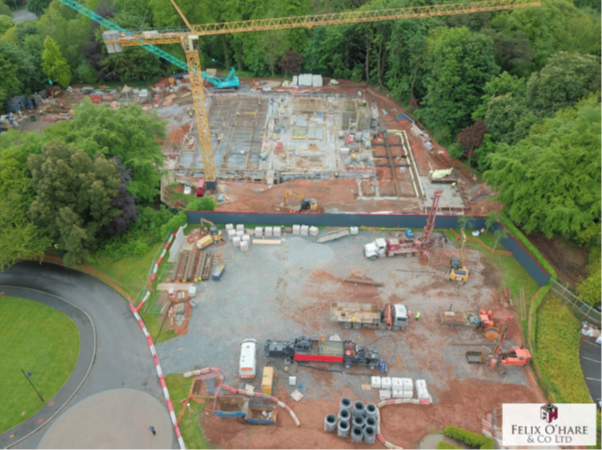 A Carbon Analysis of the Riddel Hall Expansion
Dylan Colgan, from The School of Natural and Built Environment, undertook a carbon analyses of Queen's newest development – the Riddel Hall expansion.
Of all industrial sectors, the built environment places the most pressure on the natural environment. Yet, in spite of significant industry and academic efforts, the International Energy Agency suggests that carbon emissions – the leading cause of climate change – are on track to double by 2060.
Fueled by legislative, social and institutional (most prominently, the Institute of Structural Engineers) environmental concerns, the demand for engineers to consider the embodied-carbon of construction materials during building-design has risen.
As such, Dylan's thesis offered an embodied carbon analysis for the Riddel Hall development; further, offering unique recommendations for reducing embodied carbon levels throughout future developments.