Business Services
Today's commercial environment is multinational and multicultural. Demands on local businesses to communicate and compete in a global market are increasing.
The Language Centre at Queen's offers a number of commercial services. Our clients include leading companies and government agencies who appreciate the experience, professionalism and quality which we are proud to say are the hallmarks of our service.
If you would like to get in touch, we would be delighted to discuss your business needs and to provide you with a short needs analysis and a quotation.
Language Tuition
Do you want to learn a language? We can provide one-to-one or small group tuition in over 20 different languages. This training can take place at Queen's or in-house.
Some of the languages available are: Arabic, Bengali, Brazilian Portuguese, Dutch, French, German, Japanese, Korean, Mandarin Chinese, Russian, Sign Language, Swedish and Urdu.
Our tutors are all native speakers and experienced teachers of the specific language. All our tuition is tailor-made to your individual/business requirements:
One-to-one or group tuition (up to 15 people)
Intensive or weekly courses
Choice of location - in house or at Queen's Language Centre
Session times can vary according to needs
Tailored programmes available at all levels
Cultural Awareness Training
How do we prepare to work in a multi-cultural environment? Managers and Administrators need cultural awareness training:
to prepare them to deal with cross-cultural issues involved in working with other nationalities either in the UK, or abroad
to run internationally & culturally diverse teams in the workforce
to work successfully at the highest levels in global business
You can contact the Language Centre on (028) 9097 6178 or by email at langcent@qub.ac.uk for further information.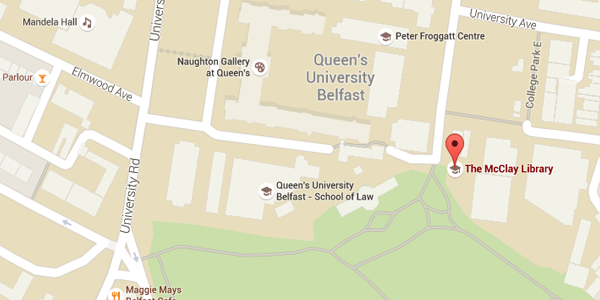 Contact US
The Language Centre at Queen's, The McClay Library, Belfast, BT7 1LQ
Date: 11/04/2016
Google Map Link