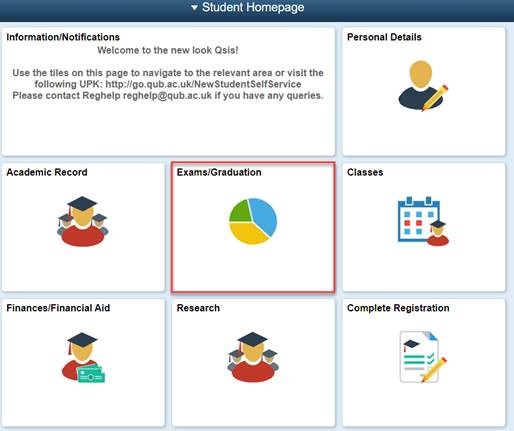 Click on 'View My Grades' from the menu on the left hand side of the screen. Your grades for the current year will appear on the right hand side.
The grade for each module will appear in the grades column.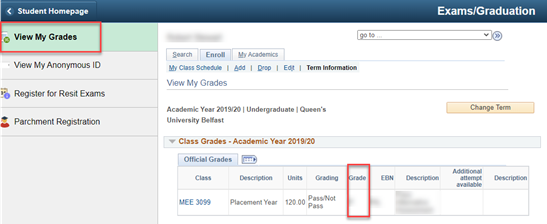 If you have been awarded your final degree classification/result, this will be shown beneath the table, towards the end of the page. Once your classification/result has been published, you can register for Graduation.