BLOG: Belfast Region City Deal – one year on: Transforming our society with investment in research
"At a time of economic downturn, it is even more important to invest in research and innovation to see long term growth and secure people's future."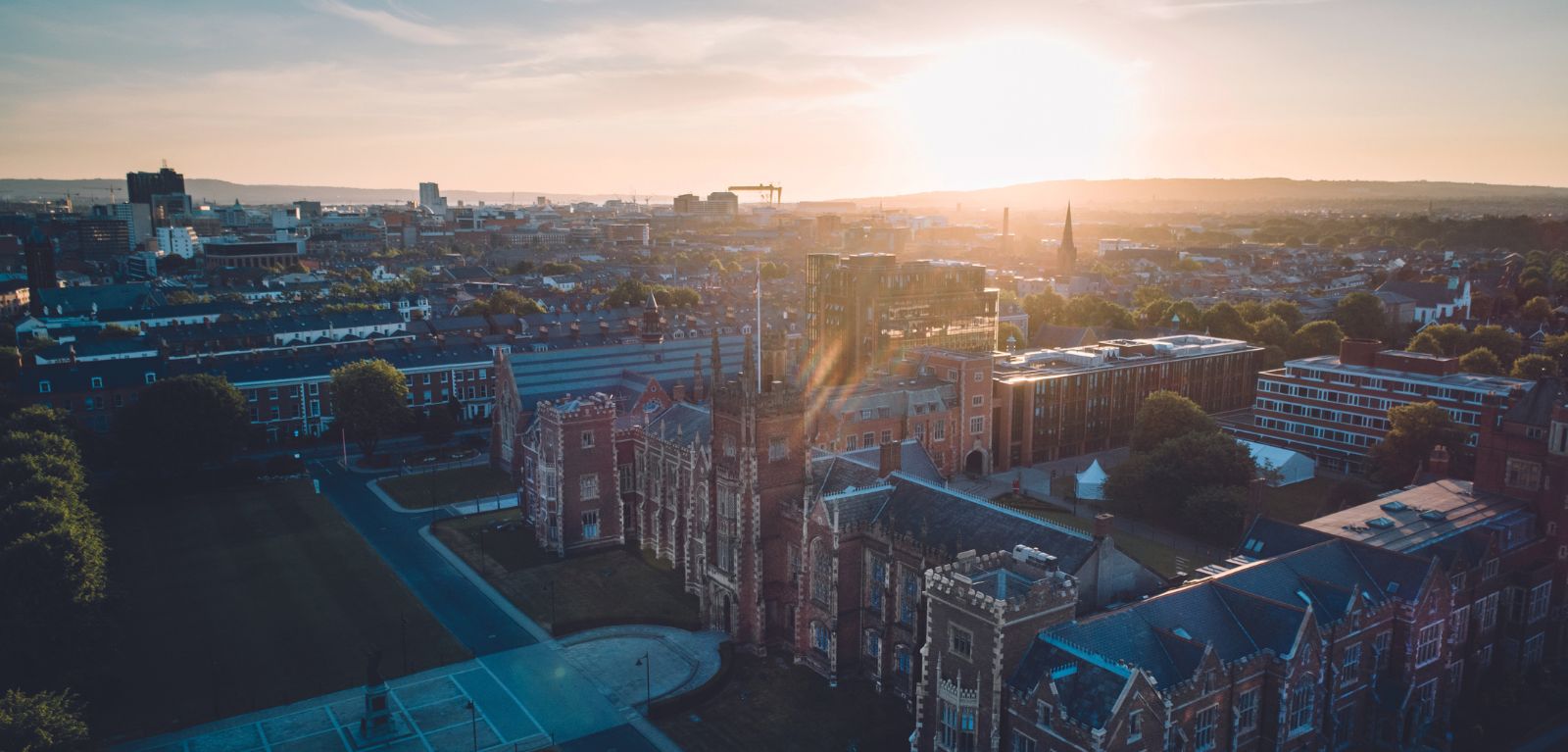 One year on from the signing of the Belfast Region City Deal, Professor Emma Flynn, Pro-Vice-Chancellor for Research and Enterprise at Queen's, reflects on how the Belfast Region City Deal will help transform our society with investment in research alongside innovation needed to ensure the region's success.
Queen's has a proud history of conducting innovative, impactful and world-leading research that has positively changed people's lives.
Our ambition for 2030 is to further enhance the region's success by strengthening our research position and working with industry to broaden our translational impact and innovation, ensuring we deliver high-quality, world-leading research which addresses local and global challenges.
Creating lasting partnerships that thrive
The University's plan for research and Innovation support has three clear themes: People; Research Quality; and Partnership and Place.
Partnerships like the Belfast Region City Deal are key to this strategy because of their capacity and capability to build new relationships at scale.
The large-scale investment this deal represents allows more meaningful and enduring academic partnerships, connecting nationally and globally, and will help us deliver leading-edge research and innovation activity in partnership with business and government.
Investing in what we do best as a region
As we mark a year since the signing of the deal it's important that we stay focused on what the Innovation Pillar of the deal sets out to do to benefit the region.
It aims to achieve world-leading competitive advantage in key sectors – building Northern Ireland's innovation and digital capability – facilitating invention, commercialisation and widespread adoption as a driver of economic prosperity and increased well-being.
Queen's is leading three of the innovation projects because our researchers have demonstrated excellence in these areas. In fact, universities in Northern Ireland play a disproportionately important role in the R&D and innovation ecosystem compared with other parts of the UK, due to the nature of our economy. We achieve this impact despite research and innovation being underfunded relative to the rest of the UK.
Utilising our excellence in health, manufacturing and digital technologies
The most recent UK research assessment – REF 2021 – demonstrated a clear alignment between our institutional strengths, in terms of quality and volume, and emerging regional priority areas, particularly in relation to the opportunities presented by the City Deal. Thus our focus has been on the translation of secure data analytics in the areas of health and food security, advanced manufacturing and clinical trials.
Queen's has been recognised for its excellence in Knowledge Transfer Partnerships and we were thrilled that a partnership between the University and Cirdan was recently recognised by Innovate UK as the 'Best Knowledge Transfer Partnership' of 2022 out of 800 projects for its exceptional achievements and real-world impact.
This real-world impact is what we are truly focused on, something that is also underlined by the work of QUBIS, the University's commercialisation arm, which turns high-quality academic inspiration into high-impact commercial innovation, creating jobs and investment into Northern Ireland, as well as addressing societal needs. As the most active fully private seed investor in Northern Ireland, it has supported over 100 spin-out companies, which raise millions of pounds of investment, creating thousands of jobs.
Three of these hugely successful companies – Kainos, Andor Technology, and Fusion Antibodies – have been publicly listed on the London Stock Exchange.
More recently, QUBIS has helped form Re-Vana, becoming its first investor, and supporting the company to attract £10M of investment for research into sight-threatening eye disease.
CV6, a spin-in company which has recently announced it will invest almost £8M in the development of a new cancer drug, has also received significant support from QUBIS.
This work aligns with the health and life sciences focus of the City Deal, particularly as we deliver the Institute for Research Excellence in Advanced Clinical Healthcare (iREACH), which will further enhance our ability to facilitate world-class clinical research to deliver better treatments to improve people's health.
Northern Ireland faces significant challenges
There is no doubt that the opportunities City Deal provides will drive economic growth and create jobs and prosperity, but only if there is investment in research. However, there are significant challenges ahead for such investment.
While other parts of the UK invest strategically, Northern Ireland is essentially disinvesting in critical drivers of economic growth. It is the only nation not to have invested in regional funds for research and innovation in the past five years, despite significant improvement in research and innovation excellence at both Queen's and Ulster University in this time.
The competitive disadvantage we have with the rest of the UK is growing, which limits our ability to grow our research base and diffuse innovation into the wider economy. For example, we have the lowest drawdown of UK Research and Innovation funds in the UK.
At a time of economic downturn, it is even more important to invest in research and innovation to see long-term growth and secure people's future.
Despite these challenges, we are working hard to drive investment in research and disciplinary excellence.
In the last year, research performance has improved significantly with over £100M in new awards, and an increase in the proportion of grants we receive that are over £1M.
It's great news that £31M of these awards were with industry partners including Seagate, Yelo, Ipsen Pharma, Roche, Rolls Royce, Randox and Wrightbus.
This is a really strong sign that businesses see the benefits of working with us, because partnerships with leading companies and private sector investments will be integral to the success of City Deal.
The deal gives us an amazing opportunity to do innovation and translational work that will help the University to grow and be a reputational win – at local and global scales.
But we know we can't maximise all of the benefits while at the same time undermining the research base. Excellent research is the healthy soil out of which good things grow and we are committed to continuing to invest in disciplinary excellence to allow these new innovation spaces to flourish.
You can follow Belfast Region City Deal at Queen's University Belfast on Twitter and LinkedIn for all the latest news, and sign up for our BRCD newsletter here. To contact the BRCD Team, email: brcdinnovation@qub.ac.uk.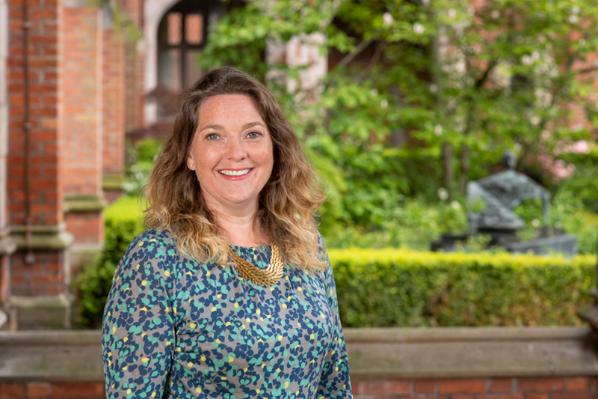 Professor Emma Flynn
Pro-Vice-Chancellor for Research and Enterprise