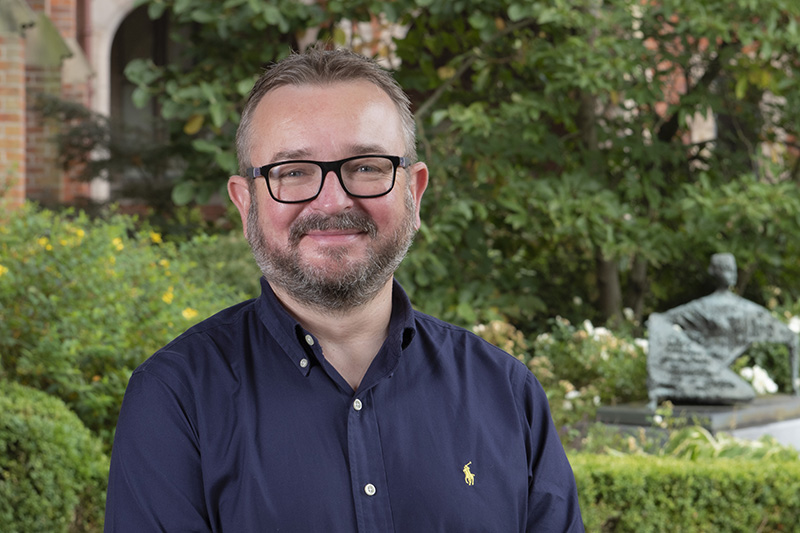 Terry O' Hanlon
Careers Consultant
‌
Dear [first name]
Can you believe October is almost upon us already? Spooky costumes and pumpkin-spiced lattes aside, October is a critical month when it comes to planning for future career success: many graduate schemes and placements open, and the diary is packed with flagship events, such as the Graduate Placement and Recruitment Fair and Go Global.
In fact, it's so important to act now if you want to give yourself the best possible chance to propel your career forward that we've renamed this month ACTober.
Remember have a look at five things to do in October for your future career,
Wishing you a successful semester and year ahead!
Thanks
---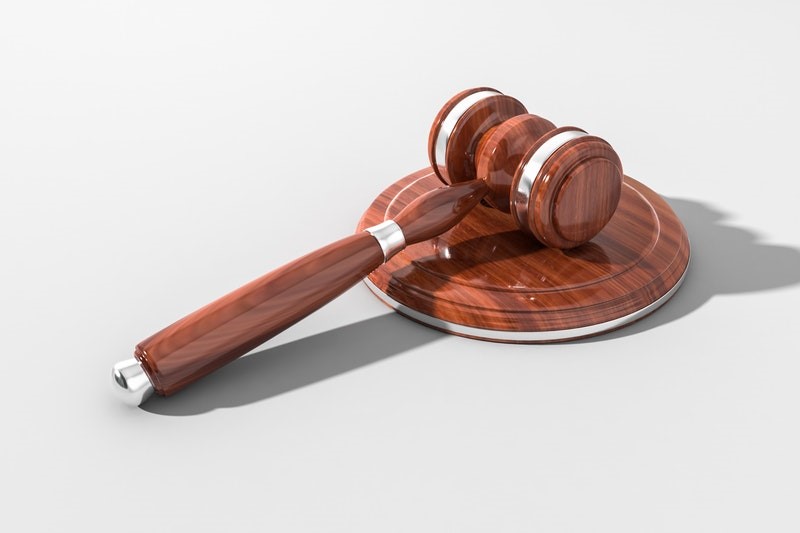 CAREERS, EMPLOYABILITY AND SKILLS SUPPORT
& DEGREE PLUS
Five things to do In October
It is a very different year however; the people at Careers in Queens have been beavering away in the background. Not only are the Careers Consultants still providing 1 to 1 guidance we have together with the operations teams and have developed various bits of information. Some Key tips are also being provided so let us start by looking at five things to think about in October in relation to your future career.
READ: #ACTober – five things to do in October for your future career.
Degree Plus Opportunities And Award
Degree Plus Information Session
Find out how to get credit for your extracurricular activities through Degree Plus. From volunteering to clubs and societies, what you do outside the lecture theatre can make you more employable.
Find out more on the Degree Plus website or attend the Degree Plus webinar on 6th October, 1pm - 2pm. Register here.
ABILITY@GOOGLE
Break into tech
28 September – 02 October 2020 2pm
Learn more about careers in tech and business direct from Google engineers in this online workshop. Choose from tech sessions (for Computer Science related degrees) or business sessions (sale, marketing or business backgrounds), and:
Kick start your career with CV workshops.
Hear from Google insiders in tech and client facing roles.
Develop your virtual networking skills.
Read more
Read less
---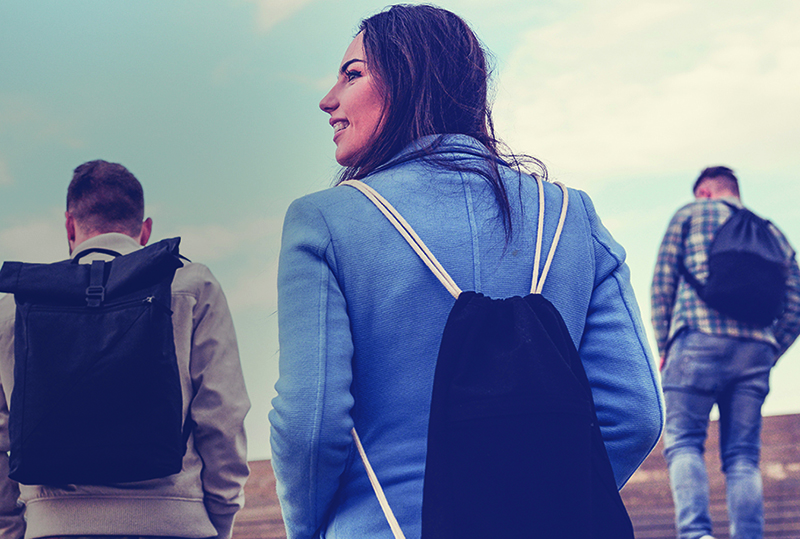 SHARPEN YOUR SKILLS
EVENTS, PRESENTATIONS AND WORKSHOPS
1 to 1 Guidance
While we are in a very different position than last year, the Careers consultants are still providing bespoke one to on guidance. This guidance is for the near future being carried out via Microsoft teams. Moreover, while it is not perfect and the preference is to sit with you and talk in the student guidance centre this form of interaction is a safe and useful alternative. I am still available to provide 1 to 1 careers guidance on Monday Afternoon, Tuesday morning and mid mornings on a Friday. Also let us not forget our recent graduates, so if you have family member, friend or work colleague who has attended QUB then let us remind them that they can still avail of our guidance opportunities for up to two years after graduation.
VMOCK
Always on
Access 24/7 CV feedback in seconds with VMock. You get 10 free CV uploads per academic year, so you can finesse your CV for a part-time job, placement or graduate role
PUBLIC SECTOR AND NOT-FOR-PROFIT EMPLOYER PANEL
Find a rewarding career
11 November 2020 2pm
Are you seeking a career in the public, charity and NGO sectors?
Then this employer panel is for you! Join our industry professionals, learn about the skills, and work experience needed to move into the sector and discuss the path to success. It is also the perfect opportunity for you to learn any current or future internships, placements, volunteering and graduate roles on offer.
Students from any discipline can find rewarding careers in the public sector.
This online session will help you understand:
The different roles available with your degree.
The public sector market.
How organisations recruit graduates.
Read more
Read less
---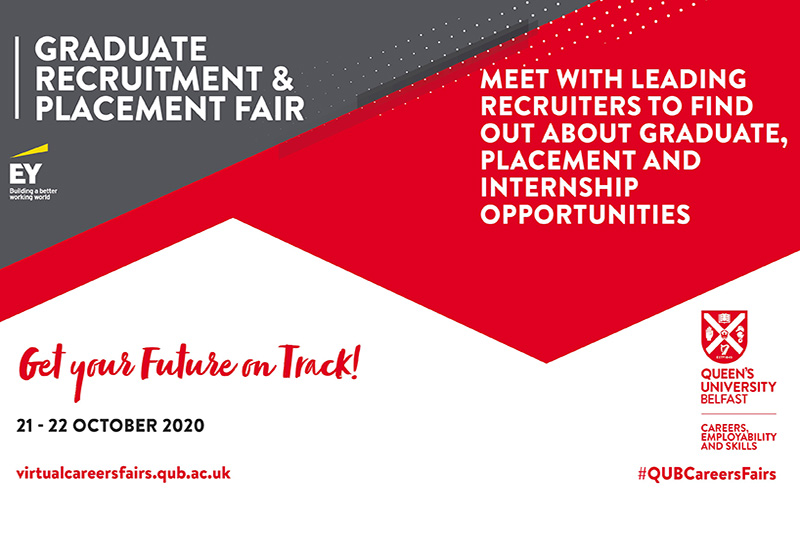 MAKE THE MOST OF THE FAIR
22- 24 Oct 2019
GRADIRELAND GRADUATE CAREERS FAIR
Job hunt in final year
30 September and 01 October 2020
Meet employers, postgrad providers, careers advisers and learn more about the opportunities available to you after graduation. Don't wait to talk to employers – connect now.
---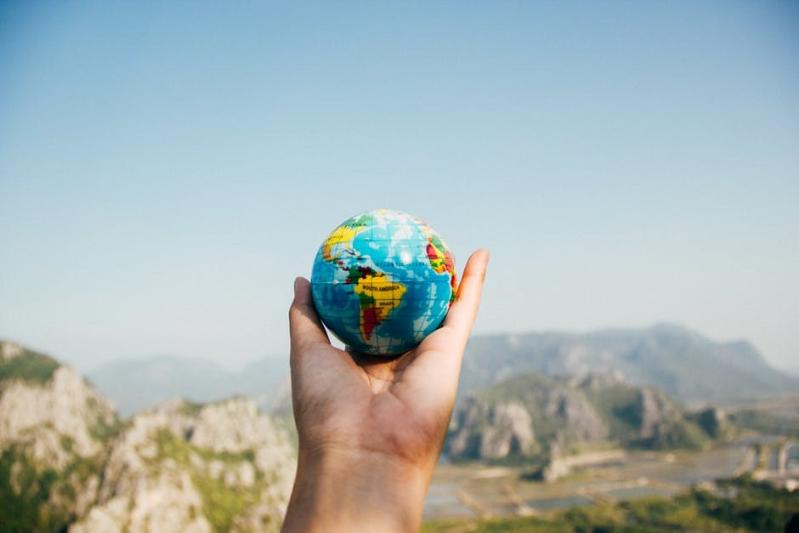 Global Opportunities
Go Global Week and the Global Leadership Programme
Hear from organisations offering International Opportunities at the Virtual International Fair and register for the below webinars to hear from previous participants about their experiences and how to apply.
Monday 12th October Focus on Canada and the USA webinar (12-1pm)
International Opportunities for international students
Tuesday 13 October Focus on Asia Webinar (3-4)
Wednesday Go Global virtual International Fair (12-2)
Thursday 15th October Focus on Europe (12-1pm)
Alumni Networking Evening (5-6pm
---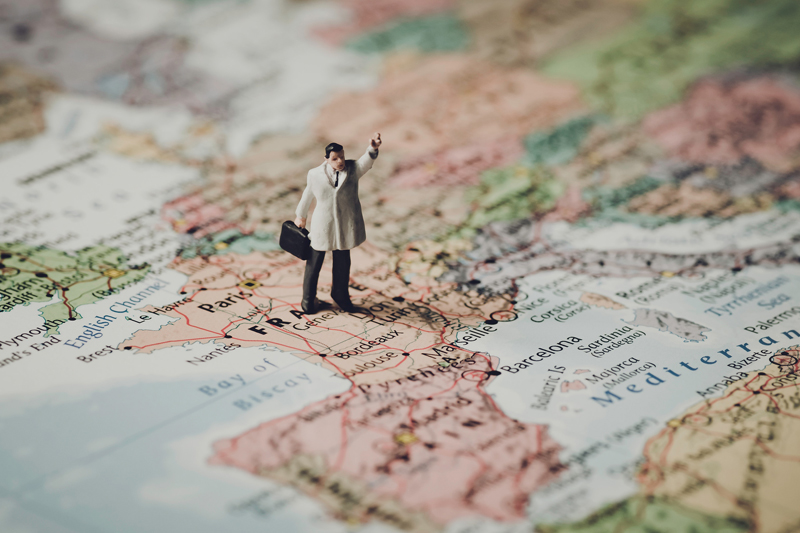 ---