Start your journey to Queen's
Register your interest to meet with one of our representatives: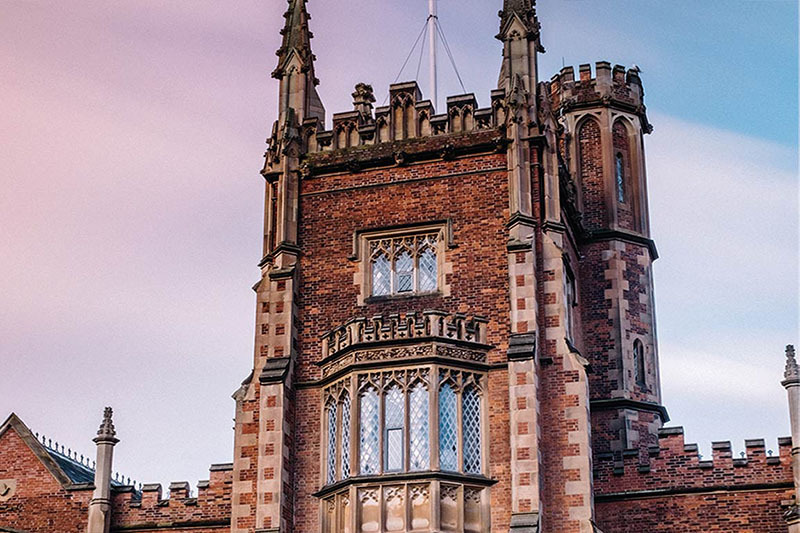 Queen's University Belfast
In the top 180 universities in the world (QS world university rankings)
Part of the elite Russell Group – the UK's Ivy League – we're the 9th oldest university in the UK (Complete University Guide 2018) with a worldwide reputation for excellence.
Over 200 students from the Americas choose to study at Queen's each year, based on its reputation as a top research intensive university, part of the prestigious Russell Group universities in the UK.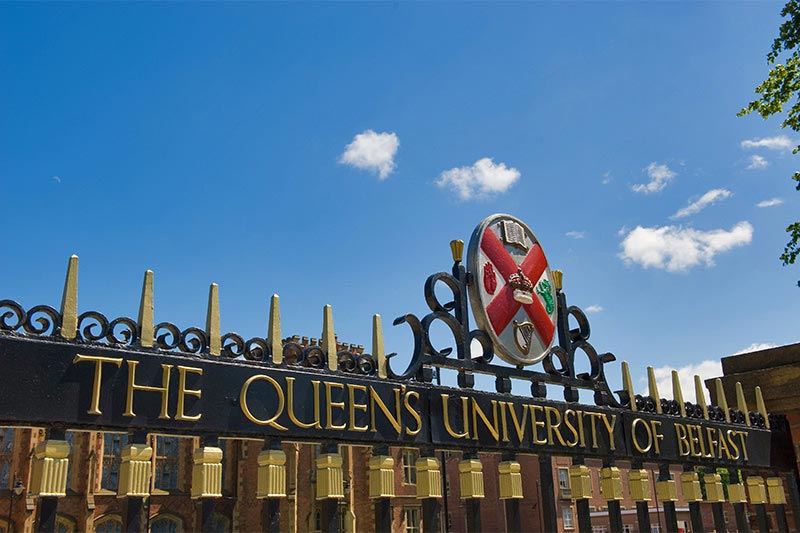 FAST TRACK YOUR STUDIES AT IRELAND'S OXBRIDGE
Graduate sooner than you would in your home country
Graduate sooner with undergraduate degrees typically 3 years and postgraduate degrees 1 year (PhDs 3 years) helping you reduce the cost of study in a UK city with the lowest cost of living.
Experience a culturally immersive and vibrant Belfast city with a unique blend of European architecture, historic Irish pubs, top brand shopping and a buzzing arts and social scene.
Hear from a student
Uri Baqueiro Espinosa, Mexico, MSc Animal Behaviour and Welfare
"This has been an enriching experience thanks to the wonderful stimulating environment. I'm pleasantly surprised about the different extracurricular activities offered like seminars, career fairs and workshops, as well as the facilities such as the libraries, laboratories and special group study rooms."
Chat with a student from the Americas
We can put you in touch with current and recent Mexican Queen's students who will be able to give you a first-hand account of their QUB experience. Simply email americas@qub.ac.uk
Entry
Postgraduate Entry Requirements
Entry to graduate diploma or taught Masters programmes usually requires either a UK upper second-class (2:1) or a lower second-class (2:2) undergraduate degree. For most courses, your major subject or content of your Bachelor degree may also be considered. Please check our Course Finder for detailed entry requirements.
The comparable qualifications from Mexico are as follows:
UK Upper Second-Class Honours (2:1)
A four-year Licenciado or Professional Title with 8.0 (bien).
UK Lower Second-Class Honours (2:2)
A four-year Licenciado or Professional Title with 7.0 (suficiente).
Supporting Documentation
We have expertise on a wide range of qualifications from around the world and will be able to assess the comparability of your qualification/s to the UK entry requirement. When submitting your application, please ensure that you upload copies of official transcripts for completed programmes as well as those currently in progress. Degree award certificates for programmes already complete should also be provided.
Borderline Cases
Sometimes, it may be possible to exercise flexibility in the case of applicants who have completed their degree with slightly lower grades than those outlined in their offer letter. In these cases, the decision will be at the discretion of the Academic Selector.
On completion of your degree, please forward a copy of your official transcript and award certificate to intl.student@qub.ac.uk to confirm the award of your qualification and the overall grade. Unfortunately, we cannot advise you further until we receive this documentation.
INTO Queen's Preparation Courses
If you are interested in Computing, Finance or Management courses, but do not meet the entry requirements, you may wish to consider a a pre-masters Graduate Diploma offered by INTO Queen's.
PhD Study
Students interested in undertaking a PhD at Queen's University need good grades in their Bachelor and Masters degree programmes awarded by a recognised university, in addition to a strong research proposal.
Read More