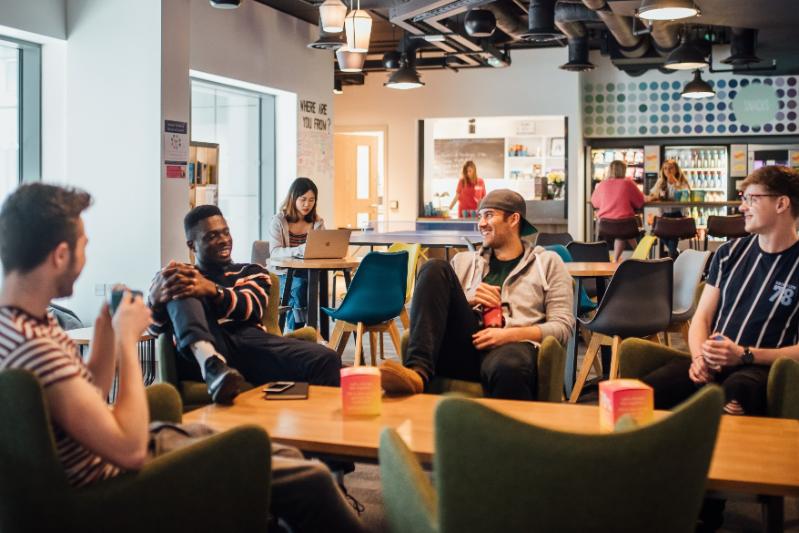 Mature students
Other support
We understand that your time at university is more than just academics. Below you will find information about the various services across the university that can support you.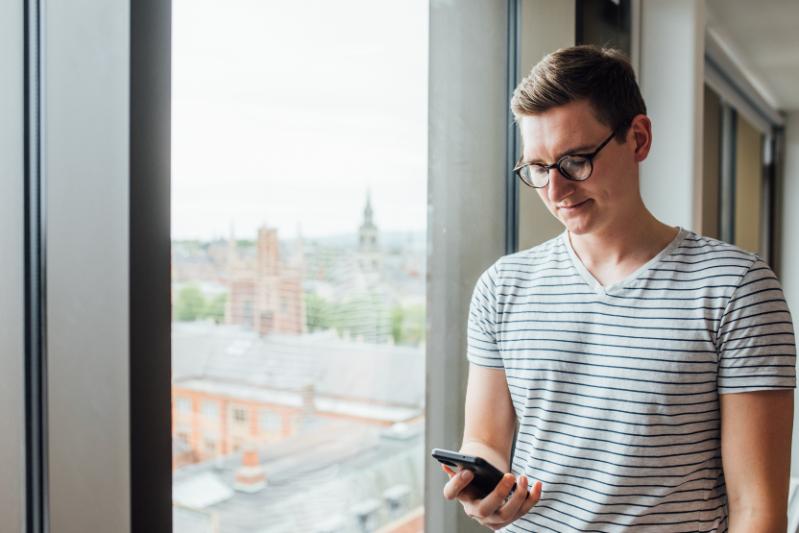 Student Wellbeing
Queen's aspiration is that every student leaves the University confident that they have achieved their academic potential, equipped to cope with the next phase of their life whatever that is, and feeling connected and hopeful about their future.
There is a wide range of support available to you from the Student Wellbeing Service within Queen's, some of which is detailed below. Our services are free and available to registered students at the University.
If you aren't sure what support is best for you, the Student Wellbeing Service is a good starting point, if we feel you need counselling or support from another external service we can discuss that with you.
Drop-in service
Monday to Friday, 11:00am - 3:00pm
Our Drop-In runs both on campus (in person), and via telephone.
Visit us: Level 1, Student Guidance Centre
Call us: 07387 546 123
Alternatively, you can also contact us through our Online Form.
During your Drop-In meeting, the Disability & Wellbeing Adviser may feel that you need a longer appointment to discuss your issues and explore suitable support options. Therefore you may be booked into a 1:1 appointment with an appropriate member of the team, or it may be that you need support from another service, such as Counselling, Advice SU or an external service.
One to One Consultations
Students can request a meeting with a Wellbeing Adviser by completing our online form or emailing studentwellbeing@qub.ac.uk. Students will be allocated a one hour consultation appointment with a Wellbeing Adviser to discuss their issues/concerns and look at appropriate support options.
Events
The Student Wellbeing Service deliver a range of workshops and events throughout the academic year. Events and workshops are based on what we find works well for students, and what students tell us they need. The full schedule is available here, and also will be available on our Instagram and Twitter pages.
Read more
Read less
---
Disability Service
Queen's University Belfast welcomes and encourages applications from students of all backgrounds.
The University is committed to creating an inclusive environment and seeks to ensure that students with a disability or long-term condition have equitable access as far as reasonably possible to all aspects of University life.
We currently provide support to students with a wide range of disabilities, including:
Physical and mobility difficulties
Visual impairments
Hearing impairments
Medical conditions
Specific learning difficulties e.g. dyslexia
Mental health difficulties
Autistic Spectrum Conditions
The nature and type of support available varies and will be tailored to meet your individual requirements, but may include the following:
Arranging in-course support including: lectures notes in advance; flexibility with deadlines; exam support; extended short-term library loans etc.
Assisting with your application for Disabled Students' Allowances (DSA) or other funded support. (Please see more information below).
Liaising with School staff to ensure that they are aware of your specific support requirements.
You can read more about the Disability Service here.
Read more
Read less
---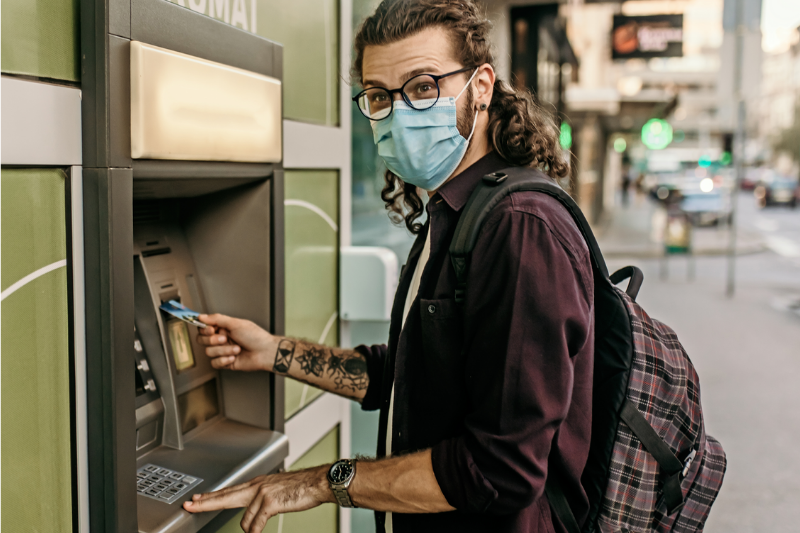 Student Finance
Student Finance oversee the financial enrolment of all students, assessment and collection of tuition fees and related charges, the administration of University Bursary Schemes and administration of the Student Support Fund.
Financial support is available to students experiencing financial difficulties whilst studying and comprises two funds, the Department for the Economy (DfE) Student Support Fund and the University's Hardship Fund. Further support is provided through the Queen's Bursary and the Care Leavers Bursary.
DfE Student Support Fund
The DfE Student Support Fund is a discretionary fund which may provide financial assistance to students from Northern Ireland and Great Britain, who encounter financial difficulty whilst studying
All full-time and part-time (25% of equivalent full-time course) Northern Ireland and Great Britain undergraduates and postgraduate students can apply.
Undergraduate students must have taken out their maximum Tuition Fee and Maintenance Loan entitlement.
All postgraduate students must demonstrate that they have organised sufficient funding for their course.
All eligible students must have completed their registration before an award can be made.
Please note it can take up 4-6 weeks to have your application assessed.
The University fully appreciates this is challenging and anxious time for students and in some cases, this may be exacerbated by financial hardship as a result of the Covid 19 pandemic.
University's Hardship Fund
The University's Hardship Fund is available to support students in financial hardship whilst studying and particularly those experiencing financial hardship as a result of COVID–19.
All students registered for the academic year 2021-22 are eligible to make an application to the Hardship Fund.
You can only apply to the fund using an ONLINE application, available by logging into their Qsis Student Account at https://qsis.qub.ac.uk/
For help completing the online application please click here.
All supporting documentation requested during the online application process should be emailed to supportfund@qub.ac.uk
Care Leaver's Bursary
The Queen's Care Leavers Bursary, is paid directly to an eligible student's bank account on receipt of a successful application, and is paid in two instalments of £500, at the start of each semester. Please visit http://www.qub.ac.uk/directorates/sgc/wpu/CareExperiencedYoungPeople/
Queen's Bursary
Find out about the Queen's Bursary, which can help you fund your study at Queen's.
Read more
Read less
---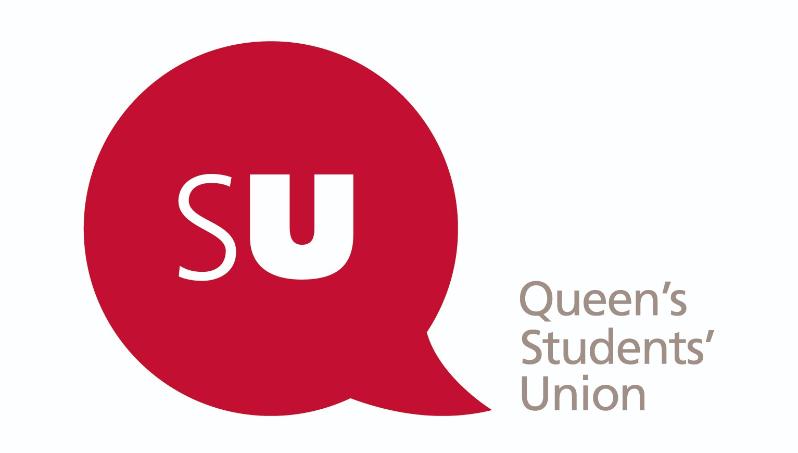 QUB Students' Union
The Students' Union is led by students, for students - here to represent you and your views, and help you get the most out of your time at Queen's.
Representing your interests
The Students' Union continue their efforts to support students and represent concerns regarding university life. Below is a list of the areas that they work on:
Academic
Finance
Welfare
Community
Student Reps
Click here to find out more information on the progress made by QUBSU. To find out more about how QUBSU represents your 'student voice', click here.
Electing Representatives
Within the QUB SU there are a range of Faculty and Student Reps, who are elected to represent your voice. Find out your 2021/22 Faculty and Student Reps here.
Providing Advice
QUBSU has a range of advice services including:
Finance
Housing
Health and wellbeing
Employment
Discipline
Academic
Scams
If you need support email studentadvice@qub.ac.uk between 9am and 5pm Monday-Friday.
Read more
Read less
---
Careers, Employability and Skills
Your Future
At Queen's we want to prepare you for your next steps after you finish your studies - whether that is further study, or finding your dream job.
1. How can Queen's help you to be future ready?
Queen's Careers and Employability Service can support you with all aspects of career planning for your future. The Careers Team is dedicated to offering you:
Access to job and careers events
1:1 career consultations
Advice on CVs, interviews and psychometric tests
Global opportunities
Career development programmes
Information on future study
Click here for more information on each of these opportunities.
2. Student Testimonials
In the video below, student Yi Kang talks about his experience of using the Careers Service to enhance his employability:
Read this blog post to find out how student Tejinder used the Careers Service to develop her CV.
3. Graduate Success Stories
Queen's has many successful alumni. Click here for inspiration.
Read more
Read less
---
Global Opportunities
Each year, Queen's has over 800 students who embark on an opportunity to study or gain work experience. If you do so, you are eligible to apply for the Degree Plus Award which provides official recognition of the non-academic benefits of such experiences.
1. What's on offer?
The short video below from Ruairi outlines the global opportunities available to you:
For more information on studying abroad, follow the links below:
For more information on working abroad, follow the links below:
2. Student Testimonials
a) Past student, Claire, has written a short testimonial about her experience of the Erasmus Programme:
"As part of my History and Spanish degree, I spent one academic year in Madrid. This was without a doubt the most inspiring and exciting year of my degree and probably my life. I worked as a British Council Language Assistant in a secondary school in a small town on the outskirts of Madrid. I lived near the school so I could experience local life rather than living in the main city. I spent my evenings exploring Madrid and the surrounding towns. At the weekend I went travelling across Spain with my friends. It was incredible being able to hop on a train and spend the weekend soaking up the culture and atmosphere of somewhere new. I believe that everyone should do an Erasmus year to meet new people, have new experiences and challenge themselves to get out of their comfort zone"
b) Past student, Emily, has provided a short video outlining the benefits of her Erasmus experience:
Read more
Read less
---