Date(s)
30/05/2019 - 30/05/2019
Location
Graduate School, Social Space
The Graduate School invites Thought Leaders from across a range of disciplines to share their secrets to success. This event will be led by Sir Bob Salisbury.
Sir Bob Salisbury was a professor in the School of Education at the University of Nottingham. In this role, he ran the national leadership course for future head teachers at the National College for School Leadership and encouraged collaborative international initiatives. He moved to Northern Ireland in 2001 where he has worked the Queen's University and the Regional Training Unit.
Before this, Bob Salisbury was the Head teacher of The Garibaldi School in Forest Town, Mansfield, Notts. This 11 - 18 mixed comprehensive was in trouble. It had experienced a chequered history and by 1989 was losing a large number of pupils to neighbouring schools. Expectations were low, vandalism high, results poor, and a very negative image of the institution existed in the community. Things have changed dramatically and Garibaldi is now recognised for its achievements.
Bob Salisbury has a national and international reputation for his thought-provoking ideas on leadership styles and staff motivation. His innovative approach to challenging complacency, creating 'enterprise cultures' and education for the 21st Century, has brought him many invitations to speak to both educational and commercial audiences. He works regularly with schools in challenging circumstances.
He chaired the North East Lincolnshire Education Action Zone, chaired the regional Teaching Awards Panel, and is a Patron of the Drug Abuse Resistance Education group. He has been Chairman of Sherwood Partnership, Chair of Fathers Direct, Chair of the Sherwood Coalfield Development Trust, a member of the Regional Advisory Council of Carlton television and a Governor of the Integrated Education Fund in Northern Ireland. He is a patron of the IEBE was until recently Chair of Governors of two Interim Executive Boards at schools in Bradford and Salford and was Chair of the government Literacy and Numeracy Task Force in Northern Ireland.
He was chair of the review of the Common Funding Formula for schools in NI(2013) and has recently led a review of Further Education Colleges in NI. He chaired the review of the troubled De La Salle School in Belfast in 2016. He is a member of the council at the University of Ulster.
Bob is a keen angler, photographer and gardener. He writes regularly for the Irish Anglers Digest and the Canadian A River Never Sleeps. His books 'Days with Dog and Gun', 'The Monk's Pond' and children's books 'A Wolf's Tale' and 'Bosie' were published recently.
For the past fifteen years , he and his wife Rosemary have been developing a wildlife area in Tyrone which this year won the prestigious Sustainable Ireland Award for the best environmental project. The book describing this work(Field of Dreams) was published in May and has received much acclaim.
He was knighted in 1998.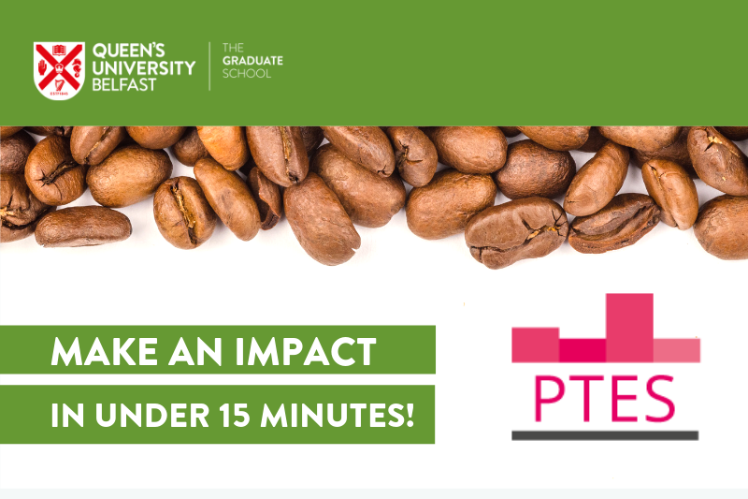 Guidance Support
Date(s): 19/03/2019 - 14/06/2019
Time: 9:00PM - 5:00PM
Location: A unique survey link will be sent to your QUB email account.
Academic Writing
Date(s): 8/05/2019 - 28/08/2019
Time: 4:00PM - 6:00PM
Location: Graduate School, Training Room 2