2019 TEDxQueensUniversityBelfast - 'OUTSIDE | IN'
Queens University Belfast hosted its first independently organised TED event on Thursday 23 May 2019.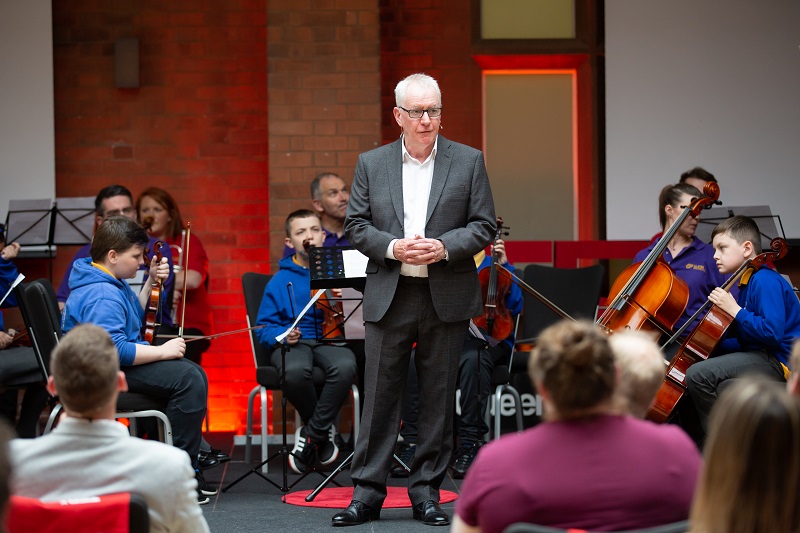 Dr Jackie Redpath
TEDx Talk: 5968 - Transforming a Generation
The Shankill area of Belfast has declared itself a 'Children and Young People Zone' and is on a 20 year journey of change to transform the lives of this generation of its children and young people. Numbering 5968, this is now the third generation, over a 50 year period, impacted by the collapse of Belfast's industrial base, compounded by large scale Shankill redevelopment and overlaid by the N.Ireland conflict and its legacy, leaving an entrenched educational deficit, high levels of ill-health and economic inactivity in a population of 23,000.
The Zone is a framework, designed and designated by the community, bringing together a 'coalition of the willing' committed to releasing and realising the potential of this generation in the Shankill. The central spine of the Zone is built on individual conversations with children and young people around the 'story' they want their life to be, jointly designing the pathway to that outcome and then providing sustained support for each child on their journey, one at a time for as long as it takes. This process will lead to a collective outcomes framework effecting the journey of transformation in this generation of children and young people.
Read More