Professor Brian G. Falzon
Now Director of RMIT's Space Industry Hub in Melbourne.
Academic Staff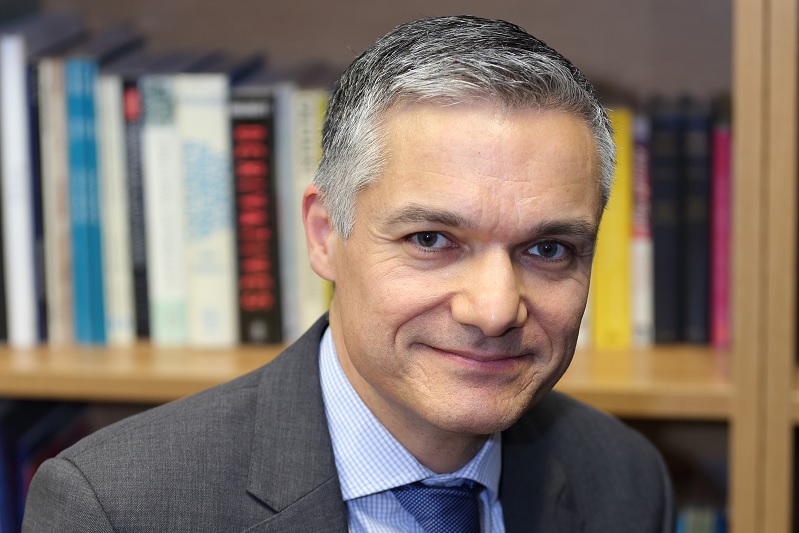 Distinguished Professor Brian G. Falzon is the Director of RMIT University's Space Industry Hub and SmartSat CRC Victorian Node, and Chair of Advanced Composite Materials and Aerospace Structures. He was Head of School of Mechanical and Aerospace Engineering at Queen's University Belfast, from 2015 to 2021, and was appointed to the prestigious Royal Academy of Engineering – Bombardier Chair in Aerospace Composites in 2013. Between 2008 and 2012 Prof Falzon held the Foundation Chair in Aerospace Engineering at Monash University in Melbourne, Australia, where he was also Director of Research, Head of Aerospace Engineering and Deputy Head of the Department of Mechanical and Aerospace Engineering. Between 1996 and 2008, Prof Falzon was at Imperial College London where he joined as a postdoctoral research fellow before becoming an academic staff member. He holds Visiting Professorships at Queen's University Belfast, Monash University and the University of New South Wales and was a Visiting Researcher at the Japanese Aerospace Exploration Agency (JAXA). Prof Falzon graduated with a PhD in Aeronautical Engineering from the University of Sydney in 1996 and was the recipient of the Golden Jubilee graduate prize. He also gained a Bachelor of Engineering in Aeronautical Engineering with first class honours and a Bachelor of Science with a double major in Physics and Pure Mathematics from the same University.
Prof Falzon is internationally renowned for his work on the computational analysis, design, manufacture and testing of advanced composite aerospace structures. He has published over 200 peer reviewed journal/conference papers and book chapters, one book, and edited three others. He made seminal contributions to the analysis of structural stability of thin-skinned composite aerostructures which had a significant influence on the innovative designs subsequently implemented by Boeing Aerostructures Australia on the Boeing 787 and FA-18E/F programs. Prof Falzon was also key in helping define new modelling methodologies for the UK government-backed research program, 'Next Generation Composite Wing'. His work on composite failure mechanisms, impact damage modelling and fracture toughness characterization have helped NASA projects, such as the NASA Advanced Composites Project, which focused on developing reliable methods to predict structural failure. He has fostered extensive industry and academic collaborations with partners from Europe, Australia, India and China and recently coordinated and delivered a H2020 research programme with fourteen institutional and industry partners across six EU member states which focussed on improving the crashworthiness of composite transportation structures.
In 2008 Prof Falzon was awarded the George Taylor Prize and Silver Award, by the Royal Aeronautical Society, for a paper published on aircraft structures and in 2019, was the recipient of a Bronze Award for a paper on material characterization. In 2009 he was honoured with an Australian Leadership Award, from the Australian Davos connection (ADC), in recognition of his contribution to issues of national importance and demonstrated leadership in his field. He is a Chartered Engineer, a Fellow of the Royal Aeronautical Society, member of a number of professional organisations, scientific and thought leadership committees, and sits on the Editorial Board of three journals. In 2010 and 2012 he was selected to serve on the Research Evaluation Committee panel for the Australian Research Council's Excellence in Research for Australia (ERA) exercise. Prof Falzon was also co-founder of Veryan Medical Limited, a company spin-off from Imperial College London, established in 2003, which developed a new vascular biomimetic stent (for which he holds two patents). Veryan was acquired by Otsuka Medical Devices UK Ltd in December 2018. In 2018 Prof Falzon was awarded the 'Belfast Ambassador of the Year' award by Visit Belfast for securing a major conference for the city, the 23rd International Conference on Composite Materials, now scheduled for 2023.