Flexible and Non-linear Careers
Range of Graduate opportunities
You are not limited to working in jobs directly related to your degree subject
There are graduate opportunities in a range of industries, and many are open to students of any degree.
Remember, your first job after graduation doesn't have to be your career for life, so don't hold off on making applications because you haven't figured out exactly where your future lies.
Many graduate opportunities are open to graduates from any degree
Meet our panel of key players from the tech industry and hear about their unusual routes into the sector and the variety of roles on offer for graduates from any discipline.
Did you know?
The IT/Technology industry spans many sectors and is a growing industry in NI which requires new staff from varied backgrounds to fill roles.
Having an open mind and trying different roles can help you develop your transferable skills for any industry. Business and Professional services look for people with a growth mindset and varied academic backgrounds to fill roles.
The beginning of your career allows you to explore and build your foundation for later in your career. Be open to new opportunities and build your transferable skills to take you to the next role.
There are many different types of careers in the law field both for students with a law background as well as students from non-law degrees. Follow your interests to build areas of specialization and be open to new opportunities.
There are a wide variety of roles across the Public Service and Not-for-Profit sector which are open to students from any background. It can be a valuable sector for building your skills and following your passions. Look out for graduate programmes like those in the Civil Service or For Purpose Ireland as pathways to getting into the sector.
Have courage to carve out your career
Having courage in your career can be as simple as applying for a job without meeting all the criteria.
Having a can-do attitude and willingness to learn is important and valued by employers.
You might not meet all the criteria of a role, but you can show your willingness to learn.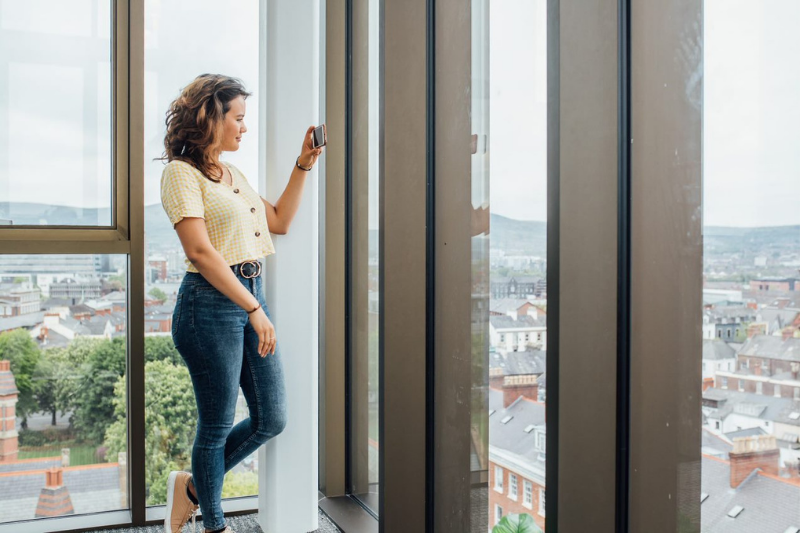 How to make an impact
Make an impact by engaging with your passions and finding a company that aligns with your beliefs.
Get involved and build your confidence.
Not sure about where to get started in the commercial industry?
Commercial organisations look for students from varied degree backgrounds to fulfil their different business needs.
Many of the organisations allow you to move around and find your best fit as well as train you up in the role of your interest.