Using the Career Development Services at Queen's
Tejinder shares her step by step guide to getting C.V advice; just one of the many career development services available to Queen's Students.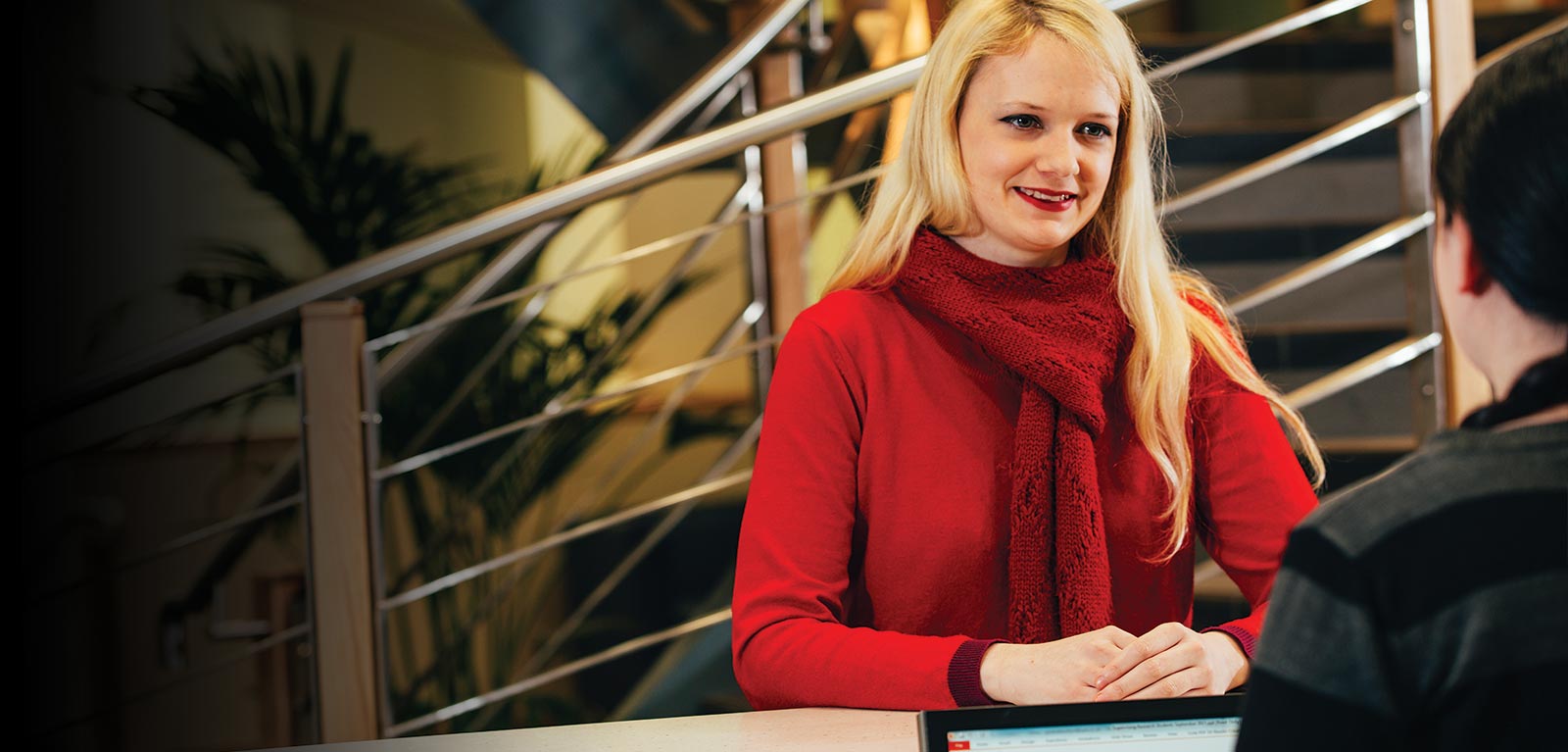 As students, we are always told to enhance our skills outside of academics, get part-time jobs, volunteer, etc. For certain opportunities in life, the skills are required may not necessarily be taught in our actual degrees. However, Queen's has other resources you can use to hone in on skills development for careers, employability, etc. I utilized some of these resources last year so I can showcase some of the options here. One thing I always had difficulties with was creating and enhancing my resume and C.V. So, I asked the Student Centre if they had any help available. They told me to go online to their website:
http://www.qub.ac.uk/directorates/sgc/careers/
The website has many sections which cover finding career fairs and opportunities, DegreePlus, making your degree global, assessing employability, etc. When on this website I found one section which looked like the following image:

When I looked into this section I found that some of the options available were just what I was looking for. From covering C.V.s, interviews and even how to research employers, there were a lot of tips and tricks on the website which helped me. I specifically found that the "Format your C.V. to make it look more professional" section helped me a lot; many times, it can be difficult to assess whether or not your idea of professional is correct.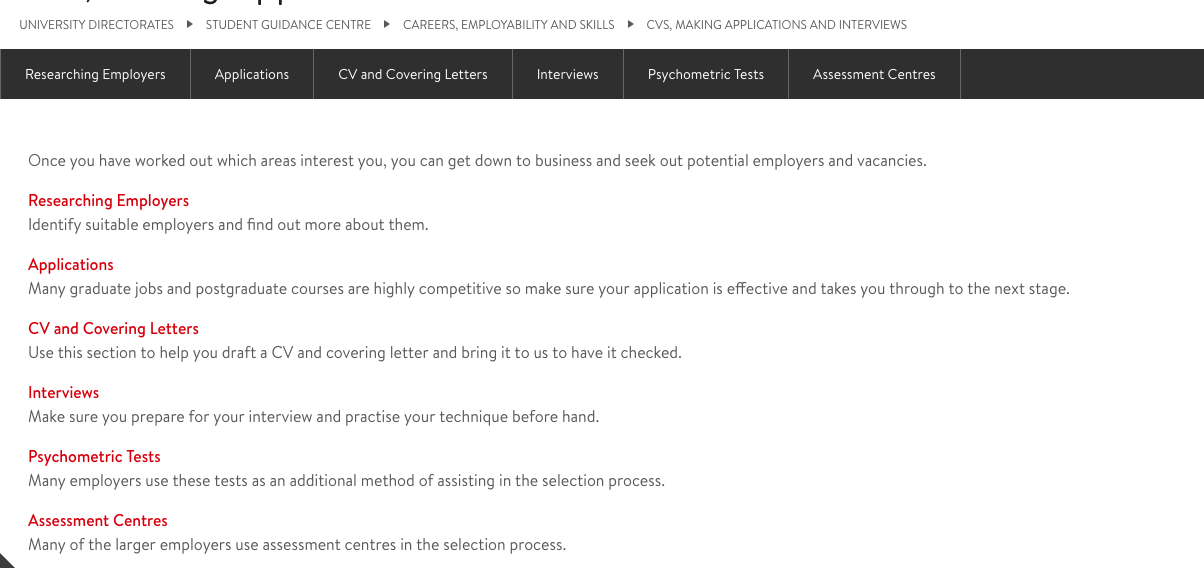 The website also gave me the option to make an appointment on MyFuture. I actually did make an appointment with a consultant after I had gone through all the sections on C.V. writing that the website provided. I logged into MyFuture with my Queen's email and booked an appointment with someone to look over my C.V. This appointment was about 20 minutes long.
The next image shows what the "request an appointment" section of MyFuture looks like. It is set up so that it is super user-friendly and uncomplicated.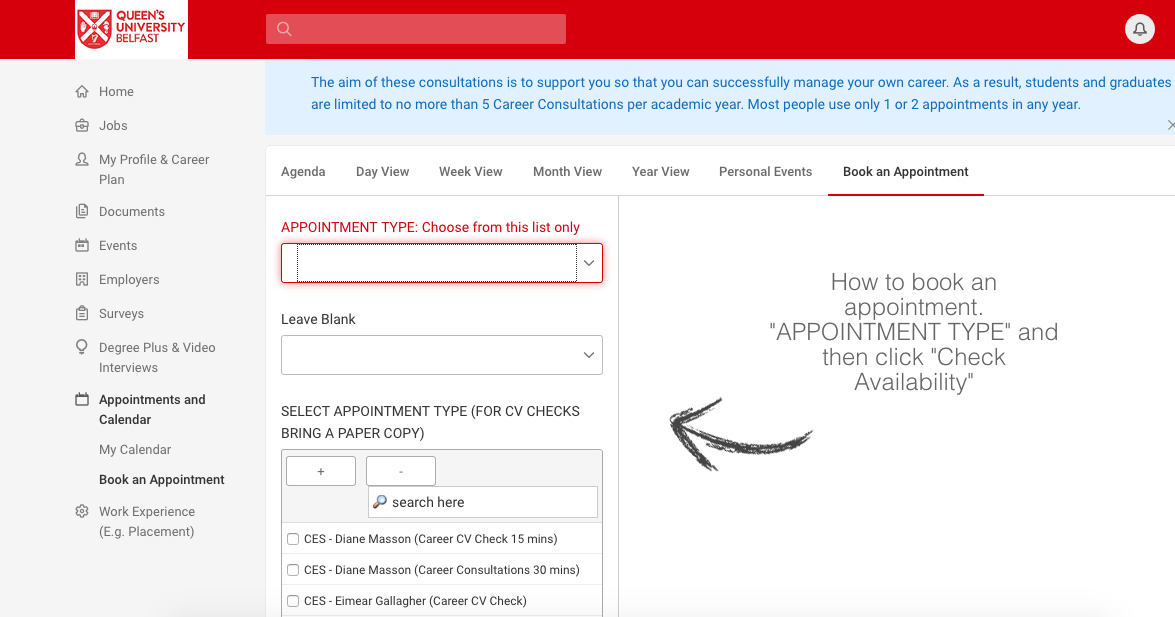 Obviously, I was interested in getting help with my C.V. However, the other options available are many, such as help with interview skills, employers research skills, how to write applications and many more! If you utilize the website resources which are provided and then make an appointment for further help, you are definitely set up for success. Everyone who takes part in helping with these skills is very nice, compassionate and good at their job. I hope this step by step analysis of the website is helpful to someone who may not have known about these services or was not aware of the website!
For more information about the different Skills Development Services on offer at Queen's visit their website here.
Tejinder Gill

Dentistry| 2nd year | Canada

I am a 24-year-old Canadian girl through and through! I came to Belfast in Sept 2017 to start my degree in Dentistry. While I do have a degree from Canada (in Biochemistry), coming to Belfast has been an entirely new experience. I am part of the Canadian American Student Association and I am also a Residential Assistant, so if you see me around, say hi! I love reading, sports, singing but above all, I am a coffee fanatic, so I am always up for a chat over a delicious cup of coffee!

‌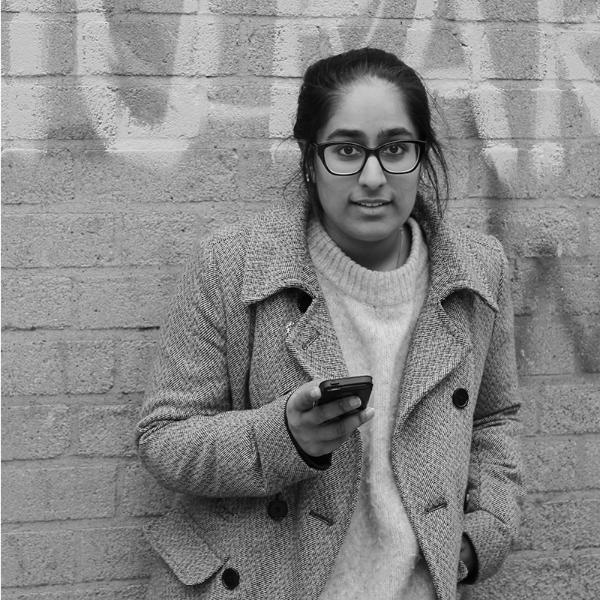 Tejinder Gil
Student blogger, BDS Dentistry