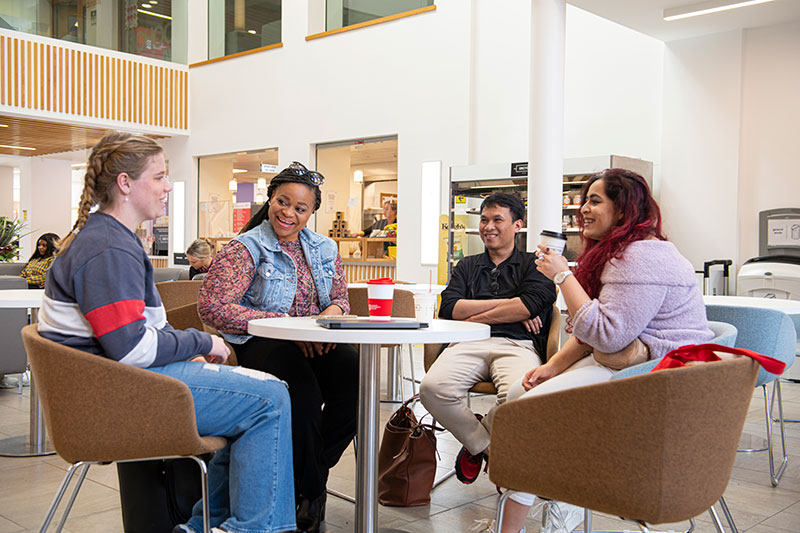 Campus Catering Outlets
Every café across campus has a range of daily offers! 
Whether you're a student looking for a tasty bite to eat or a staff member catching up with colleagues over coffee, Campus Food and Drink has some incredible options, all local and independent.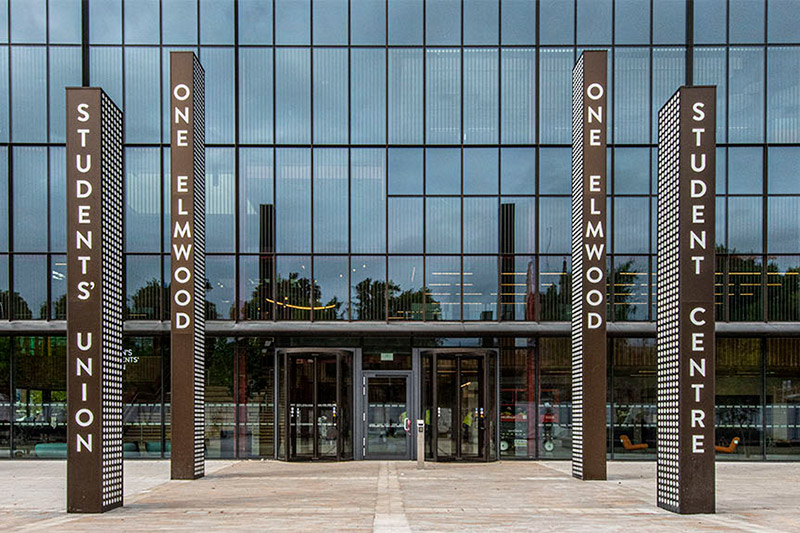 The Union Shop
The Union shop have several initiatives including daily meal deals of a sandwich/wrap and cold drink for £3.25 or a hot drink and sausage roll for £2.50. 
Barista coffee offers a loyalty scheme which can be used across all Spar stores. Check out the Gander App to see the availability of reduced fresh food in store- fresh food, dated for that day, is reduced by 50% first thing each morning with a further reduction to 30pence per item at 4pm. They've also frozen the cost of clothing and stationery at 2021 prices.
If you'd like to earn some extra money, casual positions are also available within the Union Shop via QWork.
Free Tea, Coffee & Hot Water Facilities On-Campus
Fancy a Cuppa?
Stay warm and caffeinated with plenty of tea, coffee and hot water facilities on-campus.
Some locations include:
Free Tea, Coffee & Hot Water
Students' Union, One Elmwood - Student Lounge, 3rd Floor
Coffee Bar at Elms BT1, BT2 and BT9 - open most evenings!
The Graduate School kitchenette, behind Reception, Ground Floor (Monday-Friday)
Events
A lot of on-campus events also have tea, coffee, and other refreshments included.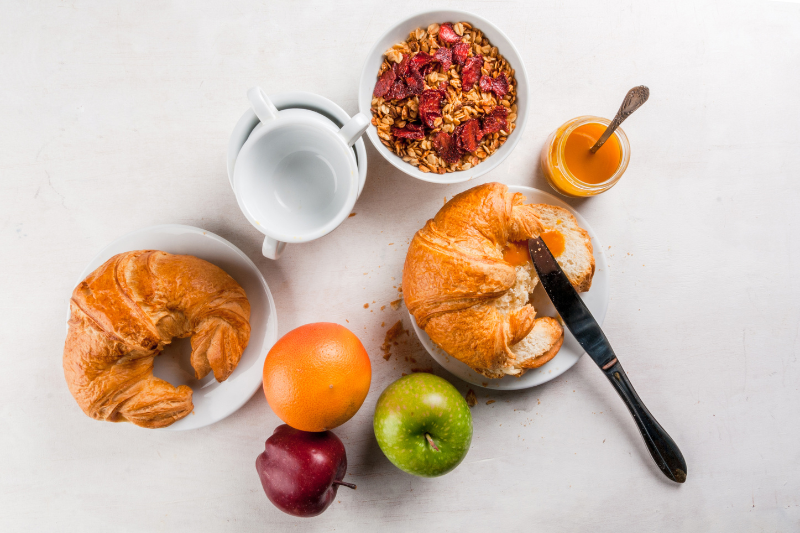 GRAB 'N' GO BREAKFASTS
These breakfasts happen once a month in all accommodation sites and are a great opportunity to meet classmates and have breakfast before walking to campus.
They are a free event which encourages you to look after your health and set yourself up with fuel for the day. A variety of healthy snacks, juice, tea and coffee is on offer and the breakfasts are one of the most popular events in accommodation.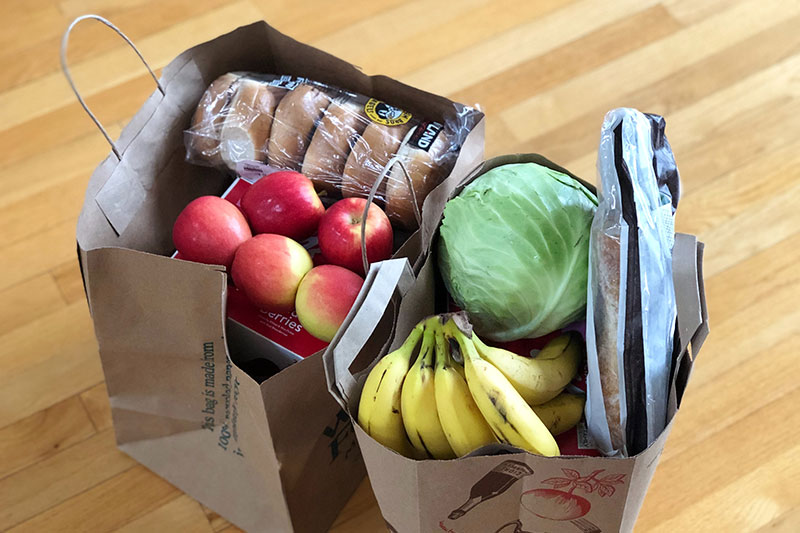 SU Advice Referrals to Food Banks
SU Advice operates as a referral agency for South Belfast Foodbank.
If you are in a financial position where you can't afford to buy food then email us on su.advice@qub.ac.uk and we'll discuss with you the possibility of a referral to the food bank.
A referral to a food bank may be a short-term fix in a financial crisis but is not a long-term solution to financial difficulties.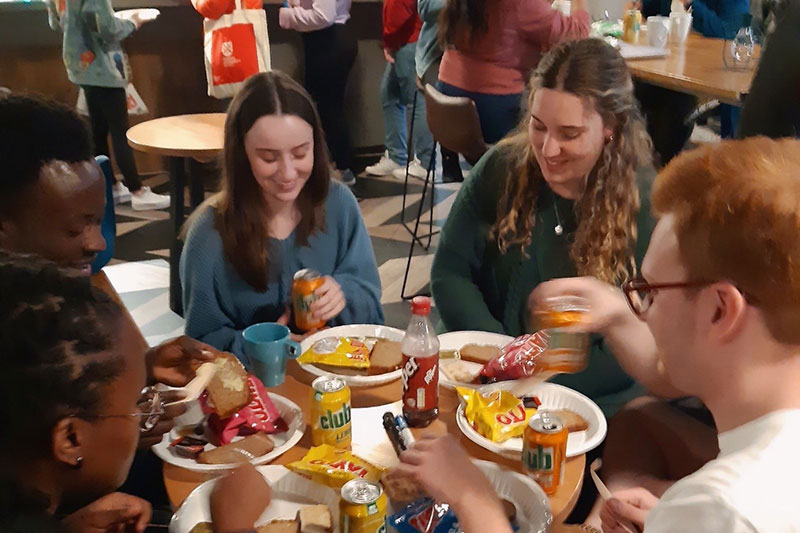 Accommodation Residential Life Events
Would you like to get to know your fellow residents while enjoying some free food?
The Residential Life Team host free events every Sunday – Thursday in their coffee bar spaces. These events encourage students to engage with our campaigns: Health & Wellbeing, Culture and Diversity and Sustainability.
These are often food events such as: Nacho Night, Accidentally Vegan Night, Tapas Night, Hot Chocolate, Sweet Treats, Noodle Night. The coffee bar offers free tea, coffee and juice every night. All events are advertised on our social media channels and in our weekly newsletter.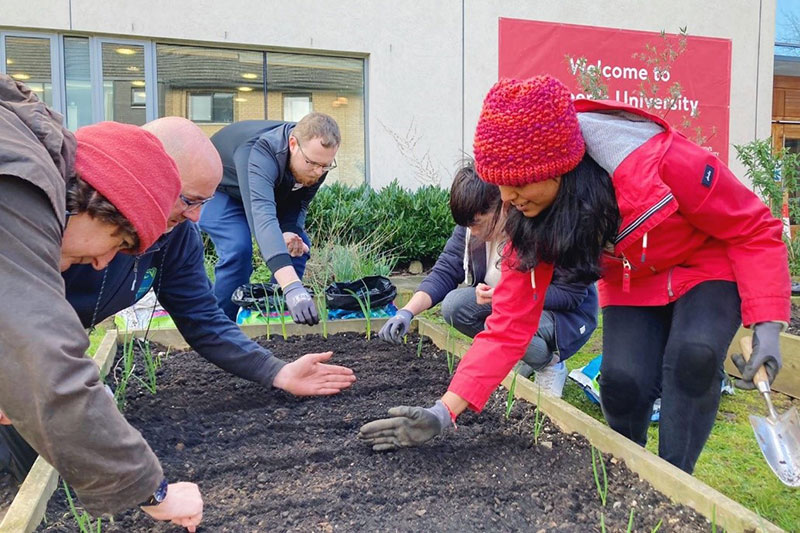 Student Allotments at Elms BT9
Learn new skills and grow your own fruit and veg at the Student Allotments.
Working with external organisation The Conservation Volunteers and internal department Green at Queen's we empower students to learn about how to grow their own food with our student allotment project.
The allotment current consists of 7 raised beds for vegetables and herbs, an orchard of 13 apple trees, and 14 berry bushes. The orchard contains 3-4 different varieties of apples, and the berry bushes grow redcurrants, gooseberries, and blackcurrants.
Students have grown peas, carrots, beetroot, chard, potatoes, kale, broccoli, tomatoes, onions, spring onion, garlic and chillies – all of which is harvested for them to eat and enjoy and share with other students. There are plans to extend the allotment with more trees and raised beds to increase growing capacity and biodiversity.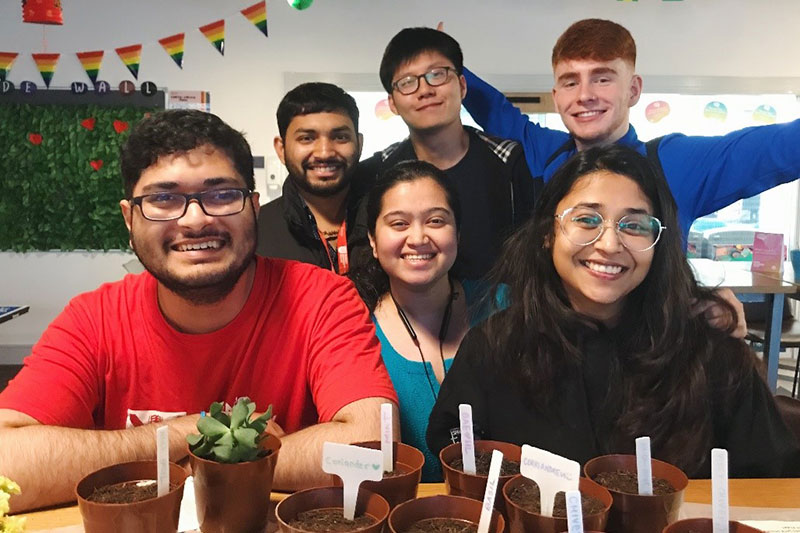 GROW YOUR OWN HERBS
Funded by QUB Annual Fund
Queen's Accommodation runs a series of workshops teaching you how to grow and maintain your own herbs and bring the world of gardening indoors. Learn how to grow your own food even if you've limited space. Learn how to grow mint, dill, rosemary, cress, lemon balm, chives and coriander. Twelve more workshops are planned. Keep an eye out on the accommodation newsletter and social feeds.