Things to do in Belfast for £10 (or less!)
The student loan has run dry, and you're sitting bored in your student accommodation whilst everyone else heads out...don't despair, Claire's here with her list of cheap things to do in Belfast!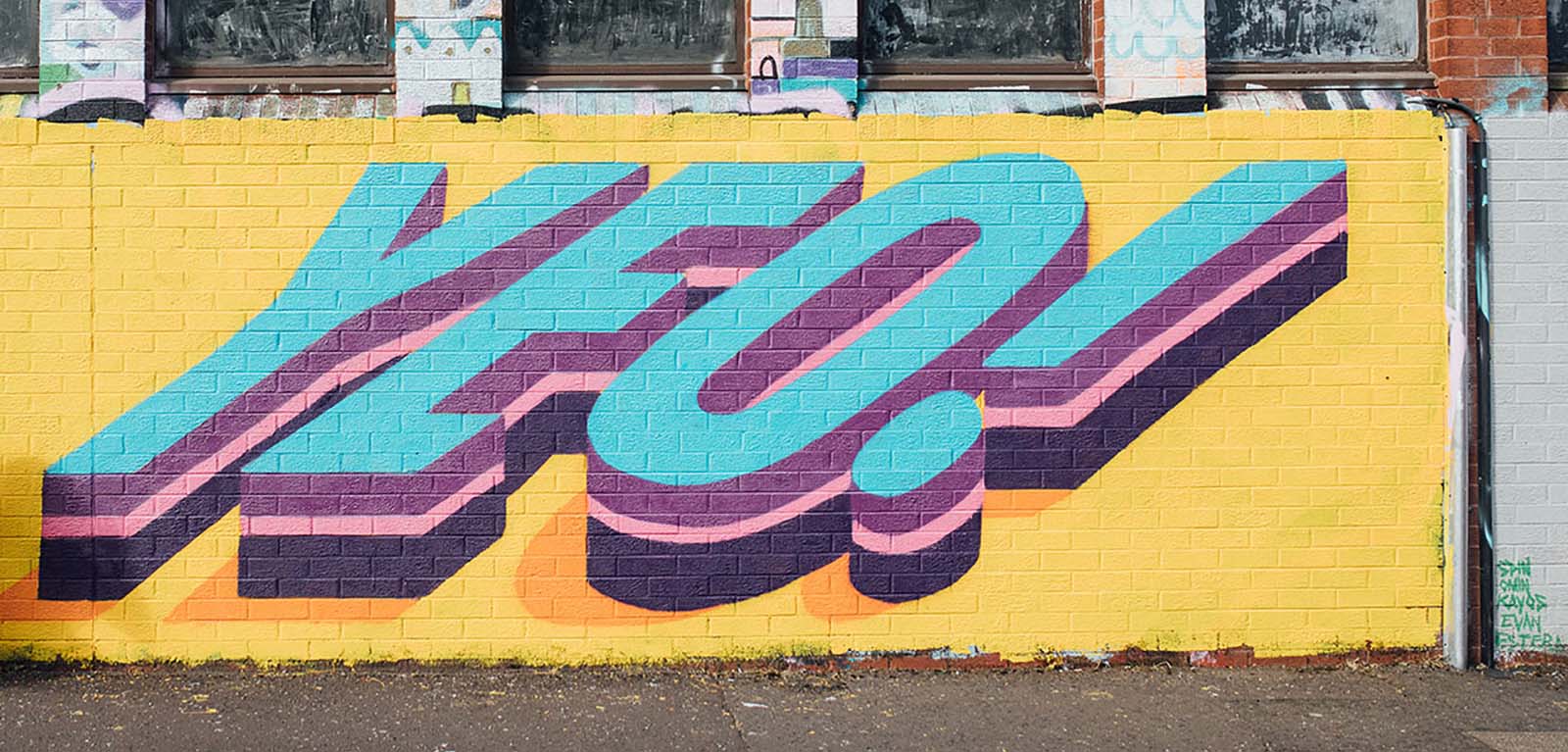 Activities with your friends (or even by yourself) don't always have to be expensive. In fact, you can make £10 go a long way when it comes to heading out in Belfast. Here are some of my recommendations of things to do in and around Belfast for £10 or under.
Get on yer bike!
Since 2015, The Just Eat Belfast Bikes have provided a low cost and fun way to travel in and around Belfast. There are 47 docking stations and over 300 bikes located across Belfast, costing only £1/30 minutes.
From Botanic, to the city centre to the Titanic Quarter; these bikes make for a great summer evenings adventure with friends or a solo trip. You can go for a simple bike ride or stop along the way to sightsee and grab a bite to eat at a local café.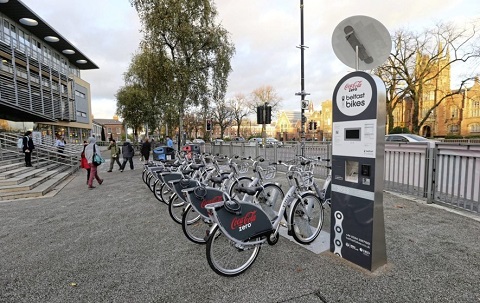 If this is something of interest to you, download the 'nextbike' app and register for free. You can then scan a QR code at a bike and it will unlock. There are docking stations at Botanic Avenue and Queen's University road.
Hit the Speakeasy (Union Bar)
With a host of free events and great drink promos, the student union bar is the place to go if you want to head out on the cheap. Speakeasy has free events on every night of the week and is always great craic.
Monday – Trash Bingo (bingo with a twist + prizes up for grabs)
Tuesday – The Big Quiz (tough questions + giveaways)
Wednesday – The Midweek Music Quiz (test your music knowledge and win some prizes)
Thursday – Acoustic Sessions
Friday – Good Friday (club night with 3 for £5 drinks)
Saturday – Pool, live sports and 2 for £5 bottles
Sunday – Acoustic Sessions
On top of events and great drink promos, Speakeasy also does great (and affordable) food. Head on down, grab some pizza and play some bingo!
Take Advantage of Freebies
You'll find that Belfast always has a host of interesting (and free) events each month. Often these can take some internet searching to discover; personally, I find these through local social media pages, the Visit Belfast website, the 'whatsonni' website and the Belfast City website. The Cathedral Quarter Arts Festival runs in May and has a range of free events such as Skull drawings (A night of recorded music and live drawings at Royal Avenue) and a bazaar in Common Market. The Belfast Fairtrade Fair is also taking place this May. You can visit stalls showcasing the best in Fairtrade products that Belfast has to offer.
Alternatively, you could spend a day checking out some of Belfast's free attractions. The Ulster Museum is a must if you have an interest in history. Alongside exhibitions that track the rise and fall of Belfast's craft trades, there are tens of thousands of fossils, as well as the only dinosaur bones ever found on the island of Ireland. You could even book a tour of Belfast City Hall followed by a picnic in the gardens.
If you're interested in art you can check out The Naughton Gallery right here at Queen's, or visit the free exhibitions at the MAC, Catalyst Arts, Belfast Exposed, or The Golden Thread Gallery. You can even make a night with it with Late night art which takes place on the first Thursday of every month with over a dozen galleries opening their doors for an evening celebration of the vibrant visual arts scene in Belfast.
If the weather's good you could also take yourself for a walk around Belfast and see how much of the epic street art you can spot.
Grab a Bite
Eating out for £10 or under is no problem with the vast amount of great food Belfast has to offer with many student focussed restaurants even offering discounts. Some of my favourite student mate date spots include…
Boojum (Botanic). A solid choice for a student date with delicious Mexican food and massive portions.
Bao Bun (Botanic). Great Taiwanese street food.
Little Wing. They do 20% student discount or 24" slice of pizza and drink for £3.50.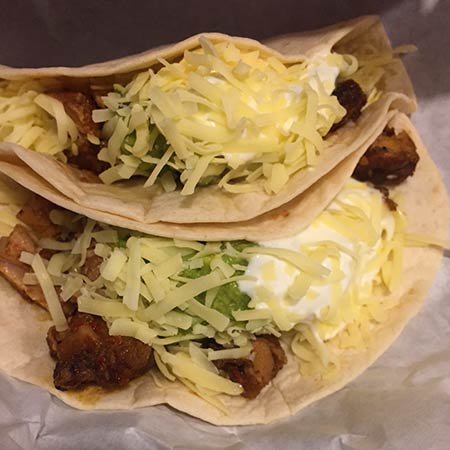 Tour St George's Market
Open Friday, Saturday and Sunday, St George's Market is great for a bite to eat and catch up along with some local shopping. The market has won local and national titles and awards for its fresh, local produce and great atmosphere. It was named the UK's Best Large Indoor Market 2019 by the NABMA Great British Market Awards.
On Friday there is a variety market with around 200 market stalls selling fruit, vegetables, antiques, books, clothes, hot food, cakes and buns, crafts, and a large selection of fresh fish. The Saturday market has local, continental and specialty foods and the Sunday market is a mix of the Friday and Saturday markets with emphasis on local arts and crafts. You can also enjoy live music and local and continental specialty foods such as spices, chutneys, and chocolates.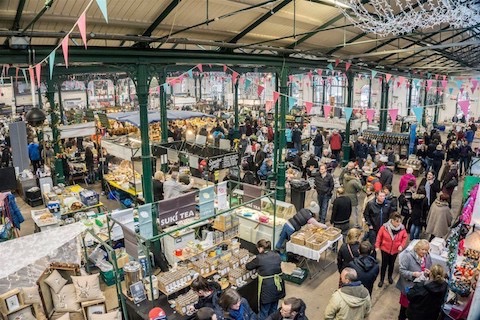 Botanic Gardens
This beautiful area right next door to Queen's University is a student hotspot during the summer months. The free open space is great for revision dates or even a picnic with sometimes over a hundred students lying on the grass area. Why not head up to the Tesco beside the University, grab a meal deal and enjoy a day in the sun with mates for £3!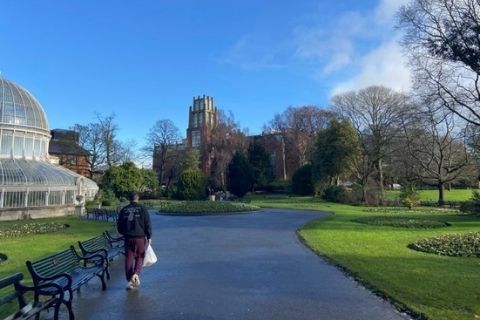 Bowling and Cinema
These may sound like some pretty basic suggestions… but hear me out. The new Hollywood Bowl at The Odyssey Pavilion has a lot to offer with bowling, a diner, bar, and amusements. Adults can eat, drink and bowl from £11 per person so it may be an idea to gather up your friends and trade a night on the town for an evening at the bowling alley. Alternatively, you can play three games from £10 per person.
Belfast has a host of great cinemas; however, my favourite has to be the Odeon at Victoria Square. Join 'myOdeon saver' and get cinema tickets from £6 or get 25% student discount through Student Beans.
If times are really tight though you can just cross the road from the Lanyon and go to our very own Queen's Film Theatre for just £4.50. It's a great cinema for indie, art-house and international films.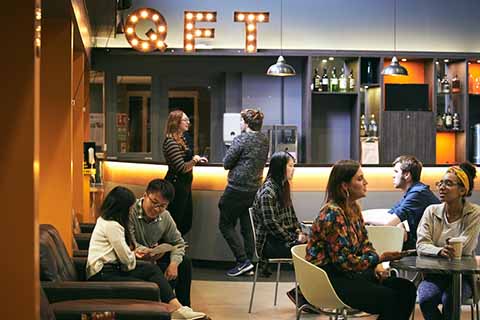 Spend your time without spending your cash
'Broke' student life doesn't have to mean staying in. Save this list for next time your student loan disappears and check out some of the great activities that Belfast has to offer.
Find out more
Claire Ford

Business Management with Placement Year | Undergraduate Student | Belfast, UK

I'm a 21-year-old based in Belfast. I have always had a passion for business and entrepreneurship which led me to business management at Queen's University. Alongside my studies I am an entrepreneur, content creator and blogger.