The Best of Vintage and Retro Shopping in Belfast
Do you love to find unique pieces to style out your OOTD*? Join Patrick on a shopping trip around Belfast's best vintage and retro stores.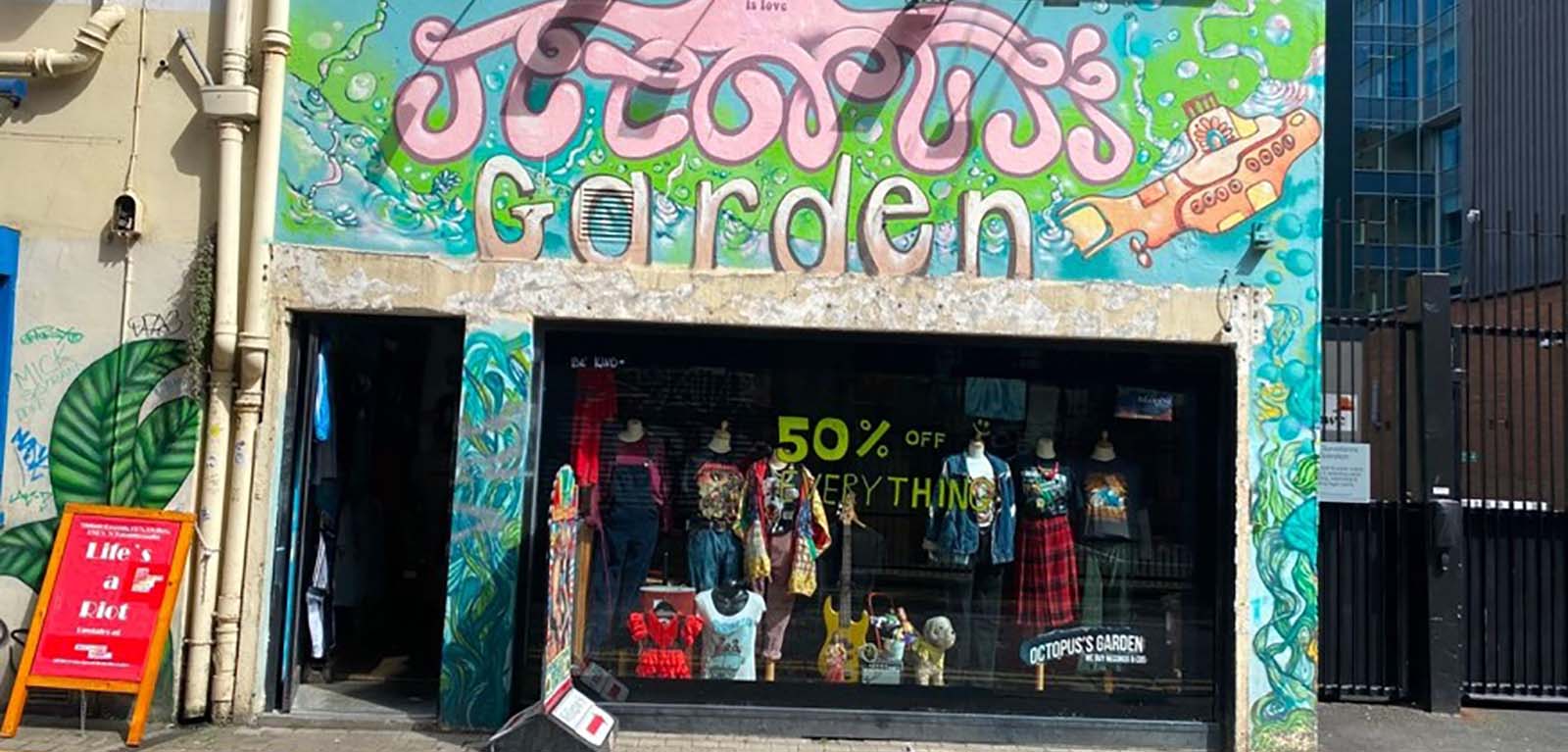 If you've ever watched an Emma Chamberlain YouTube video, you'll know that vintage shopping can be a fun way to spend a day. The good news is though, that you don't need to fly to LA to find some great vintage pieces - you can do it right here in Belfast.
These are my favourites of the Belfast vintage stores in no particular order; come on a tour with me and see what I pick out!
Rithvik's Rags
Of the many vintage stores in Belfast, Rithvik's Rags is undoubtedly one of the best! They stock well curated vintage pieces, and you can find a real gem when you shop here. A great thing about Rithvik's Rags is that it was started by a QUB Medical Student, Rithvik Gidwani. They are based on Depop, their website and run Pop-Up Shops throughout the year across Belfast and the Country. Also, excitingly they will be moving into the new Student's Union building due to open in August, making it a handy way to buy some great vintage clothing when you start University.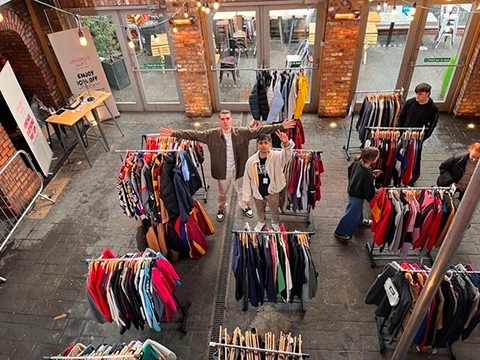 I recently bought one of my favourite jackets from Rithvik; an authentic leather Ferrari racing jacket. They only stock great quality items so if you are new to vintage shopping, Rithvik's Rags is a great place to start!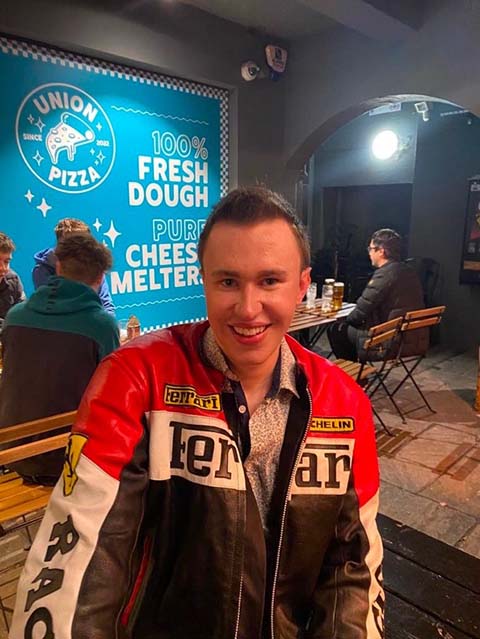 Young Savage - Vintage Clothing, Records and Books
Located on Church Street, right in the heart of City Centre, you can find Young Savage, another excellent place to find unique, quality and vintage clothes. Also, if you want to find vintage books or records, you're in luck - Young Savage holds an expressive stock of these too.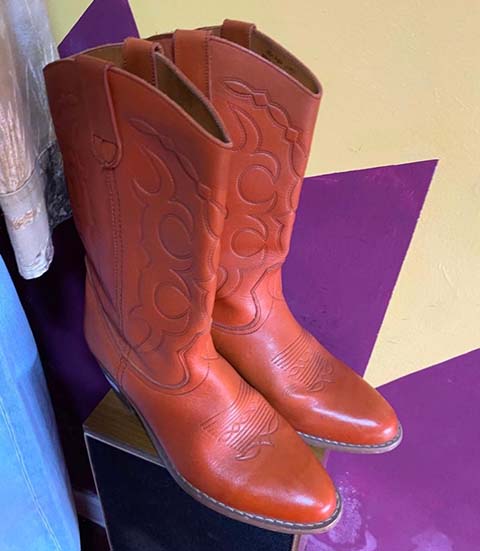 One of the great things about Young Savage is the variety of the pieces you can find, from these quirky cowboy boots (I'm not sure I could pull of that look though) to fun over-shirts like the one I found on my day out vintage shopping.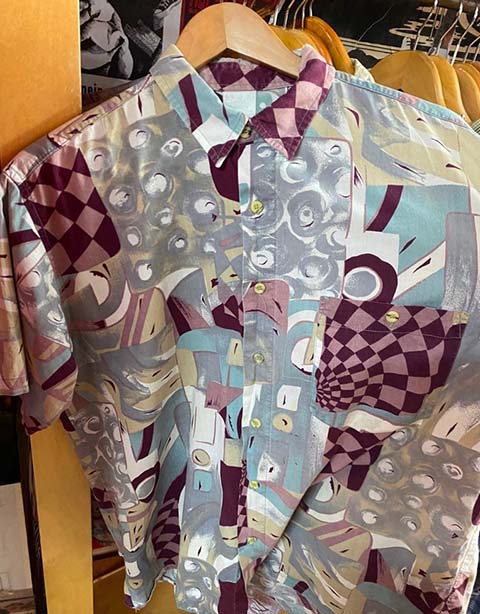 Octopus's Garden
Right opposite City Hall, on Wellington Street, is Octopus Garden. Of the vintage shops in Belfast, if you are interested in music merchandise, Octopus Garden is unrivalled. They boast a huge collection of tees and sweatshirts from concerts and musicians going back decades - from Michael Jackson's "Bad" Tour to Nirvana. They also have a huge collection of jeans and denim with quality brands such as Levi's being well represented.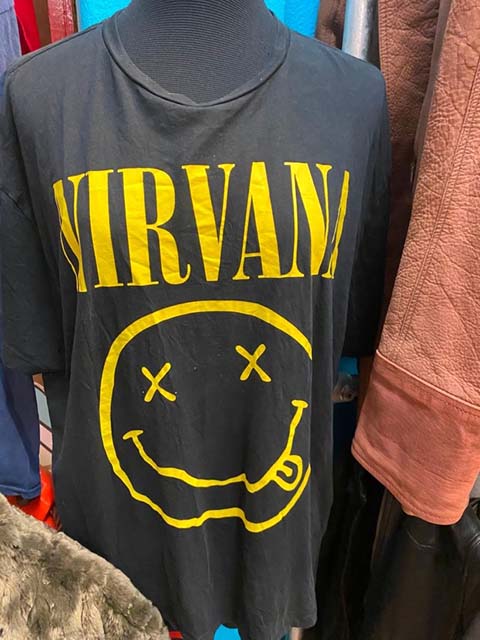 When I visited Octopus Gardens, they were having a 50% off sale, making it one of the most affordable vintage stores in Belfast. The staff were fun, bubbly and happy to help, and the shop is decorated with energetic displays like this broken chair which I found very funny!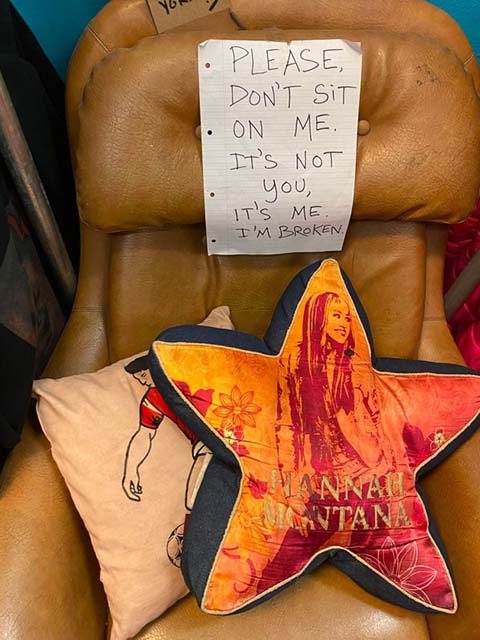 Red Cross - Retro and Vintage
At the bottom of Botanic Avenue, only a few minutes walk from the QUB McClay Library and right in the heart of the Queen's Quarter, is Red Cross Vintage and Retro. Unlike your average charity shop, Vintage and Retro is carefully curated, with most of their vintage donations being put on display here. My favourite thing about Red Cross Vintage and Retro is that it is feel-good shopping; you can find really excellent pieces here whilst supporting the vital work the Red Cross do.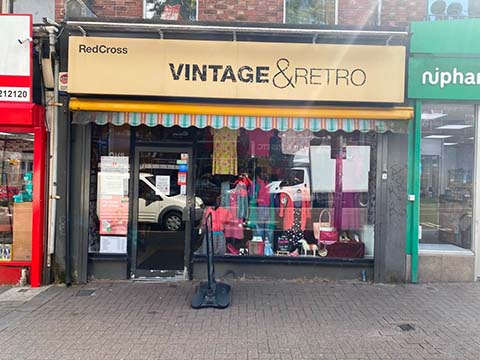 Over two floors they have a great array of men's and women's clothing. I found a Calvin Klein tee I really loved here and will definitely be back soon to look through their jackets for the winter!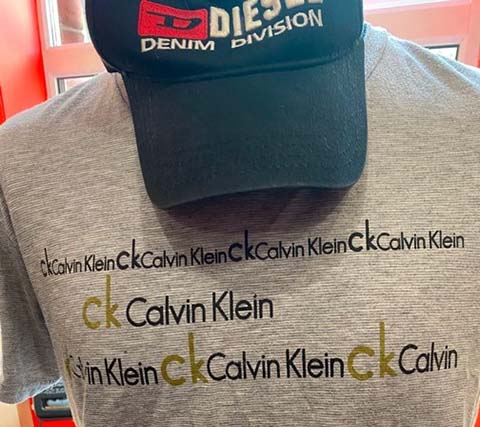 Timeslip Records
Almost beside Red Cross Vintage and Retro, also on Botanic Avenue is Timeslip Records.
I, unfortunately, don't have turntable to be able to play vinyl but on my day vintage shopping I took a quick browse in Timeslip Records.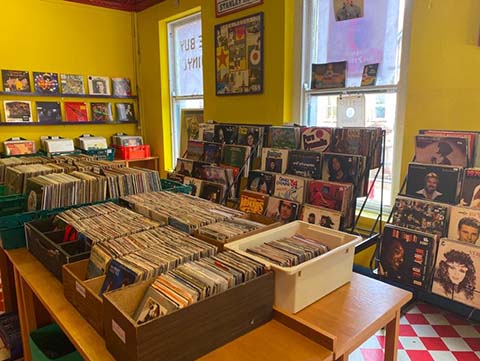 They boast a vast collection of records going back decades, in every genre imaginable. From Rock to Reggae, Pop to Punk, you will be sure to find something for you here if you are a music fan! Definitely worth a look around to see what peaks your interest!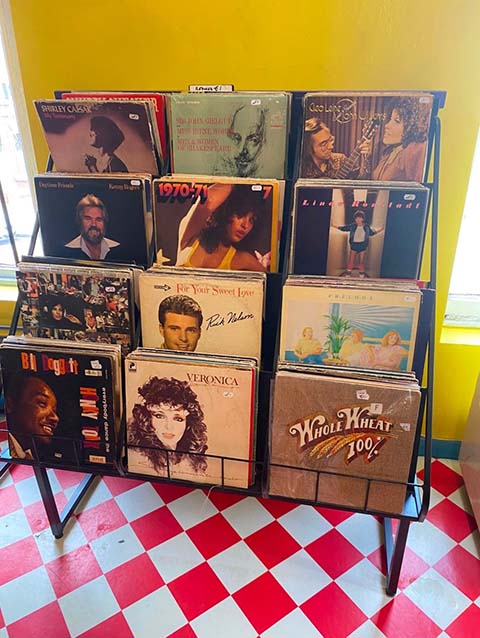 Fuzz Vintage
If you are in City Centre and looking for some quality and affordable vintage pieces, you'd be mad not to stop by Fuzz Vintage. Of all of the shops I visited, Fuzz Vintage is one of the most affordable and friendliest. They're based on Rosemary Street, so are very accessible from the main shopping streets in Belfast.
I saw a wool-denim jacket I absolutely loved! It was super comfortable and much more affordable than similar pieces in other Belfast Vintage Stores. Because they hold so much stock, and it is quite varied, it is worth taking your time browsing through the rails to find one of the many hidden gems in Fuzz Vintage.
Petty Kingdom
A recent addition to the Belfast vintage scene is Petty Kingdom, which you can find on Lombard Street - again, right in the heart of City Centre. It may be new, but it is by no means behind the mark; quite the contrary. You would struggle to find a better curated collection of quality vintage clothing than at Petty Kingdom.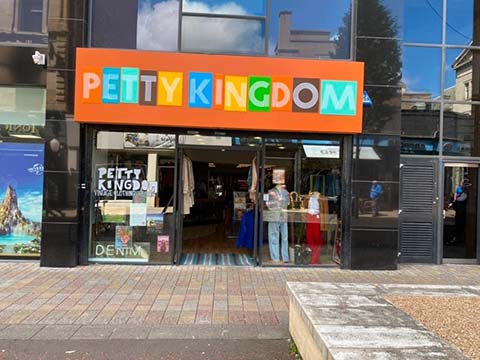 I found some really great retro tees, wrangler denim and a huge cache of Levi's jeans too! More so than most, Petty Kingdom seems to focus on drawing together designer and reputable brands so is less eclectic and easier to browse than some of its competitors.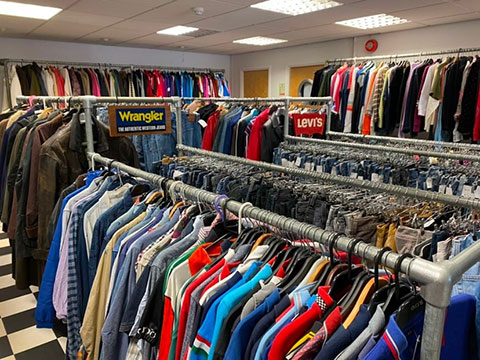 It truly is a great store, and I can't recommend it highly enough - my brother came along with me and found another great denim jacket here.
Of course, there are other vintage stores in Belfast, many of which may suit your style better, but these are my favourite. It's a great way to spend a day shopping and more importantly its a sustainable way of shopping. Instead of online fast fashion, why not spend a day hunting through Belfast's vintage stores? You won't be disappointed!
*We know we don't need to tell you this but just in case...OOTD= Outfit of the day
Find out more
Patrick Doherty (He/Him)

2nd Year Undergraduate Medical Student | NI

I'm a 21 year old currently in my second year of studying Medicine here at Queen's University Belfast. I was a school-leaver when I came to university, having went to school in Ballymena beforehand. I'm not sure what I'd like to do when I graduate although the idea of writing or medical education appeals to me.