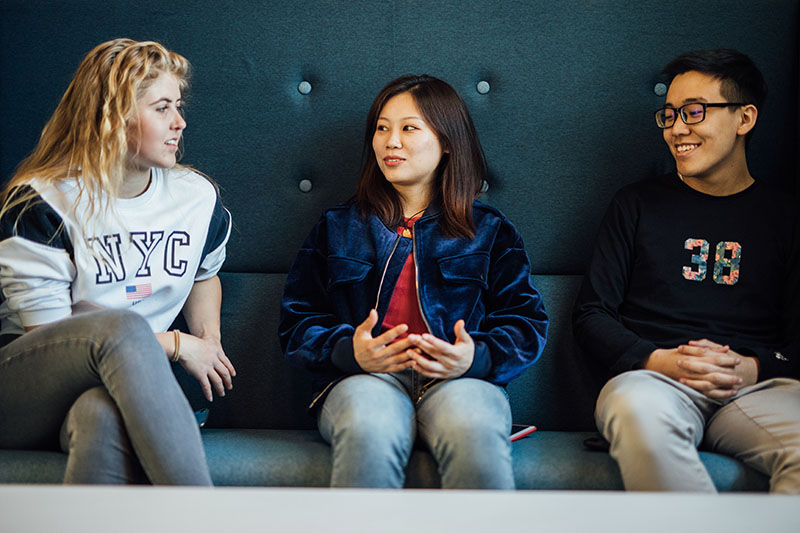 WHEN YOU ARRIVE
INTERNATIONAL STUDENT ORIENTATION PROGRAMME
Orientation activities are normally held prior to the start of both semesters and assist new students to adjust to studying at Queen's. The activities give students the opportunity to meet the staff of the International Student Support team, other academic and administrative staff, Students' Union representatives and other students.
2020-21 ORIENTATION PROGRAMMES:
September 2020 - most induction activity will be delivered onlin
January 2021 - details to be confirmed
Information on the pre-semester programme, arriving and living in Belfast is available on the International Student Support website.
---
Expand the sections below for some helpful information about arriving in Belfast and settling in.
AIRPORT WELCOME SERVICE

Prior to the orientation programmes, a welcome service is provided at Belfast International Airport, George Best Belfast City Airport and at the Elms Village halls of residence. Further details are available on the International Student Support website.

FREQUENTLY ASKED QUESTIONS
STUDENTS' UNION - HERE TO HELP YOU

Once you have arrived we know it might take some time for you to adjust to life in a new country. Should you need a helping hand, Advice SU is available to offer just that. Situated on the second floor of the Students' Union, Advice SU has four advisers who are all dedicated to providing students with free, independent, confidential, accurate advice.

The Students' Union is also the home to more than 200+ clubs and societies which you can join to socialise and make new friends. It houses bars, shops and places for you to relax outside of university.

It's also a place for you to enhance your skills with Enterprise SU's programme of workshops and business one-to-ones.

Student blog: Lily West, South Carolina USA, 10 Ways to Deal With Culture Shock as an International Student in Belfast

Student blog: Tuba Aisha Sharif, Pakistan, International students: Ways to cure culture shock and homesickness

Student blog: Carmen Chen Chinq Lih, Malaysia, How to Cure Homesickness at University