Career 1-2-1 Appointments
Date(s)
31/12/2018 - 28/06/2019
Career Consultations at the Graduate School
Partake in a thirty minute confidentails consultation with a qualified Employability and Careers Officer.

Do you require career guidance? One topic will be discussed per appointment. Areas for discussion include: career choice, job hunting, LinkedIn profile, further study or CV guidance.
Appointments can be booked via MyFuture. Once logged in go to:
Appointments > Book an Appointment

Postgraduate Research Consultant
The Graduate School's Postgraduate Research Consultant, with an interdisciplinary background in Psychology, Education and Gesture Studies, offers career support and guidance to PhD students and early career researchers at QUB.
Now available: new and innovative learning programmes aimed at developing future-ready and resilient researchers, who perform confidently in a currently challenging employment market.


Researcher Development Consultant
Appointments with the Researcher Development Consultant at the Graduate School offer PhD students career support and guidance. Topics that can be discussed at these appointments include:
Careers after the PhD
How to transfer academic skills to non-academic work environments
Review of job application documents
Interview Preparation

Graduate School Entrepreneurship and Innovation
Entrepreneurship and innovation consultations give you the opportunity to discuss the following:
Ideas you have to start a business or social enterprise.
Support with setting up a business.
Advice on where to get started as an entrepreneur.
Guidance on specific support you need.
Signposting to opportunities for finance and investment.
Information on the Tier 1 Graduate Entrepreneur visa.

CV Clinic at the Graduate School
A fifteen minute confidential CV assessment with a qualified Employability and Careers Officer.
Would you like feedback on your current CV? This CV Clinic will assess your CV's layout and content. If you are applying for an immediate job, please bring the relevant information with you to this appointment. A job description and person specification will enable staff to provide criteria-specific guidance.
Please note, your CV can be presented on paper or on your own laptop. Documents on mobile/smart phones or USBs will not be reviewed.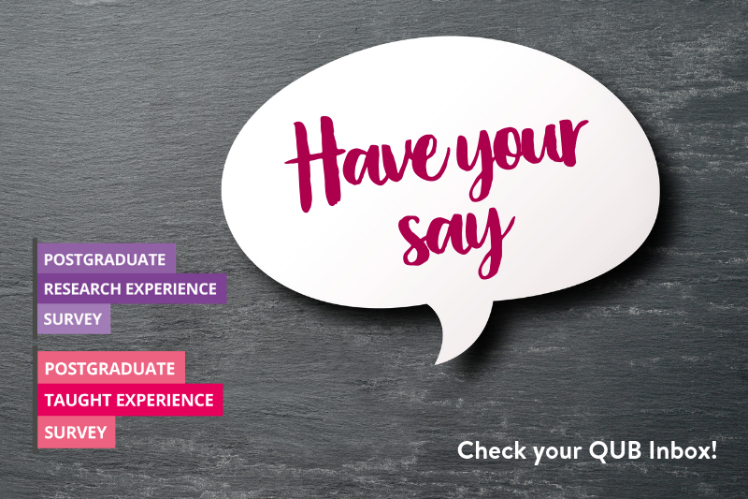 Guidance Support
Date(s): 4/03/2019 - 14/06/2019
Time: 9:00PM - 5:00PM
Location: A unique survey link will be sent to your QUB email account.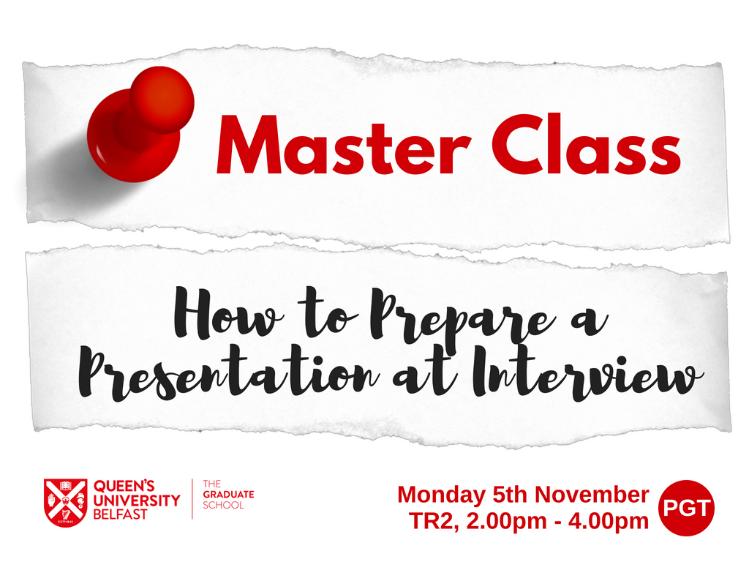 Workshop
Date(s): 30/04/2019 - 30/04/2019
Time: 2:00PM - 4:00PM
Location: The Graduate School, TR7