Date(s)
31/01/2019 - 27/06/2019
Location
Graduate School, Social Space
Thought Leaders Global Challenges Debates
Last Thursday of Every Month
Graduate School, Social Space
The Thought Leaders series aims to support you in understanding how your research can help shape the world around you. Be a part of a vibrant postgraduate community and network with a range of experts, peers and academics. Join us to be inspired by individuals and organisations as they share their experiences of influencing others and how they have successfully become experts in their field. The Graduate School invites Thought Leaders from across a range of backgrounds and disciplines to share the secrets to success.
Schedued Sessions:
Thursday 31st Jan: Roger Woods
Thursday 28th Feb: Mark, MakeMatic
Thursday 28th Mar: TBC
Thursday 30th May: TBC
Thursday 27th June: Student Thought Leaders Session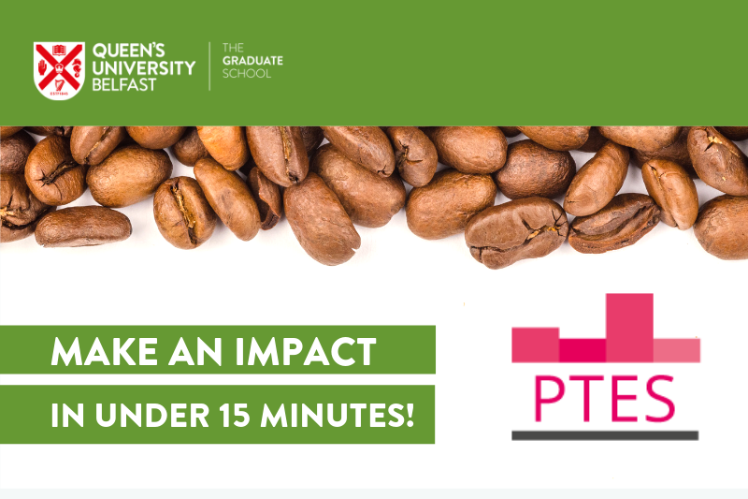 Guidance Support
Date(s): 19/03/2019 - 14/06/2019
Time: 9:00PM - 5:00PM
Location: A unique survey link will be sent to your QUB email account.
Academic Writing
Date(s): 8/05/2019 - 28/08/2019
Time: 4:00PM - 6:00PM
Location: Graduate School, Training Room 2