Everything you need to know about Employability at Queen's
Your questions answered by Queen's First-Class Law Graduate, Yi Kang Choo from Malaysia.
Can you get a job on campus?
There are plenty of opportunities to work on campus.
I am a Student Assistant at the Careers Service. The job is student-facing, often I'll point students in the right direction or answer any queries that they have. But there is also a creative side to the role and I've really enjoyed helping to manage and design artwork for Queen's careers social media.
What are the best things about working on campus?
That's easy - the people. Queen's is full of supportive and friendly people, so there's a really nice work environment here. It also helps that they are aware that you have exam and essay deadlines – they will always accommodate your schedule when assigning work. I also enjoy working with other students and it's a great way to get to know people.
What events and activities have you got involved with in the Careers Service at Queen's?
I attend a lot of career support events.. I've been to sessions that advice you on how to write a CV and how to submit graduate job applications. I enrolled in the free Institute of Directors for students and went along to its welcome night. There are lots of career fairs as well, where I met potential employers. And, during the pandemic the Careers service hosted virtual events that were very helpful.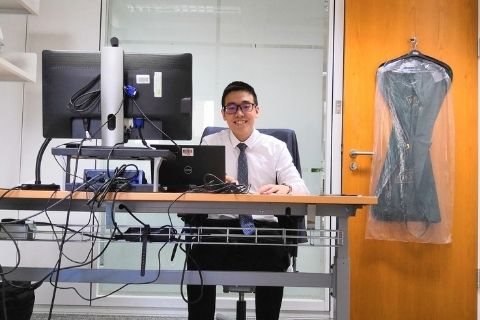 How has the Queen's Career Service helped you?
The Career Service has lots of helpful resources. I found the free careers consultation particularly useful. In my first and second year, I scheduled an appointment with a career consultant who helped me plan my job applications alongside my studies. They gave me really helpful advice on my CV and applications. There may also be specific help available to you relevant to your degree, as a law student I got a career fair guide and help on tailoring my CV for law firms.
How has Queen's influenced your career plan?
I have a set route to try and qualify as a solicitor or barrister, but I do want to keep my options open too. I have joined entrepreneur groups at Queen's because I would also like to consider other career options or start up my own company. Career plans can be a good motivation but remember it's always helpful to keep your mindset open to alternative opportunities.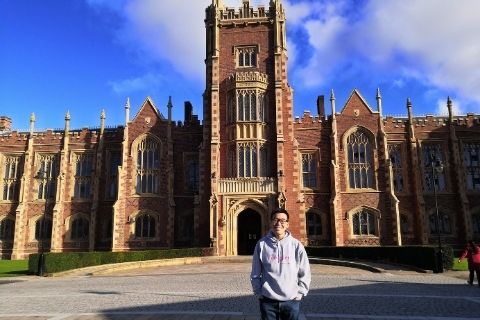 What does employability mean to you?
For me, employability means upskilling yourself and making sure you're up to the game. The job market is very competitive, so it's important to have all the important skills like teamwork, problem solving and good IT skills – but you also need your own specific skills to stand out too. I think employability also means being able to adapt to the needs of your chosen career sector, you need to be flexible and keep up to date with your preferred industry.
What's the secret to networking as a student?
I'm not an extrovert so I can find networking daunting at times. My approach to networking it to be genuine and don't try to be someone you're not. People can't really get to know you and help you if you aren't being yourself. I think kindness also goes a long way, don't just seek out people to see how they can help you, get to know them. You can build your network organically by being on campus and attending different events, but there are also vritual ways to network including LinkedIn and other social media channels.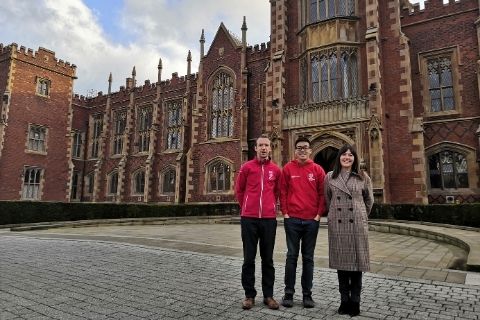 Are you in any clubs or societies? How have they helped your employability?
I'm in the Lawyers Without Borders society and was even President of the Malaysian Society. There's a big community of Malaysian students at Queen's, so we get together and help each other adapt to our new environment.
There are so many societies at Queen's – have fun and take part. You can even take leadership roles which will boost your CV. I learned leadership skills from my time as President of the Malaysian Society but I built teamwork skills by just participating in society events. You can talk about all these skills in job interviews.
Find out more
Careers, Employability and Skills
Yi Kang Choo

LLB Law Graduate | Malaysia

Yi Kang (Choo) is a first-class law graduate at Queen's University Belfast, and (currently) a Masters in Corporate Law (MCL) candidate at the University of Cambridge.

While studying in QUB, he was both the Best Speaker for the 2019 QUB Open Moot Tournament and the winner of the 2020 All Ireland Philpott Curran Intervarsity Moot Court Tournament while representing QUB abroad.