Who are the IoD?
Connecting leaders across the UK
The Institute of Directors in Northern Ireland, (IoD NI), supports directors from across Northern Ireland's private, public and third sectors, providing these groups with access to relevant information and advice, networks and learning opportunities.
You can become a member of the IoD and connect with other professionals, share knowledge and develop your career.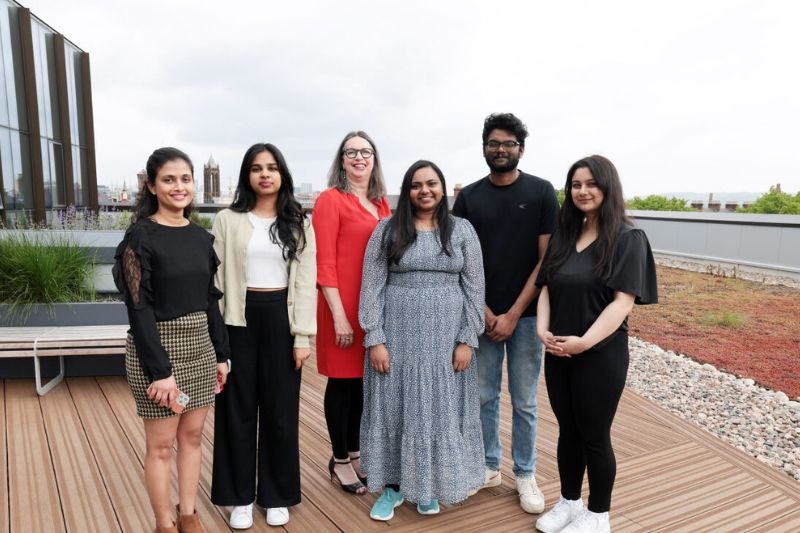 Why become an IoD member?
Members of the IoD NI can benefit from:
Training

Advice

Events

Influence

Insight



Students can also avail of a specific IoD NI annual student membership and it's benefits, which can be of use as you progress into your professional life and take the next step in your career.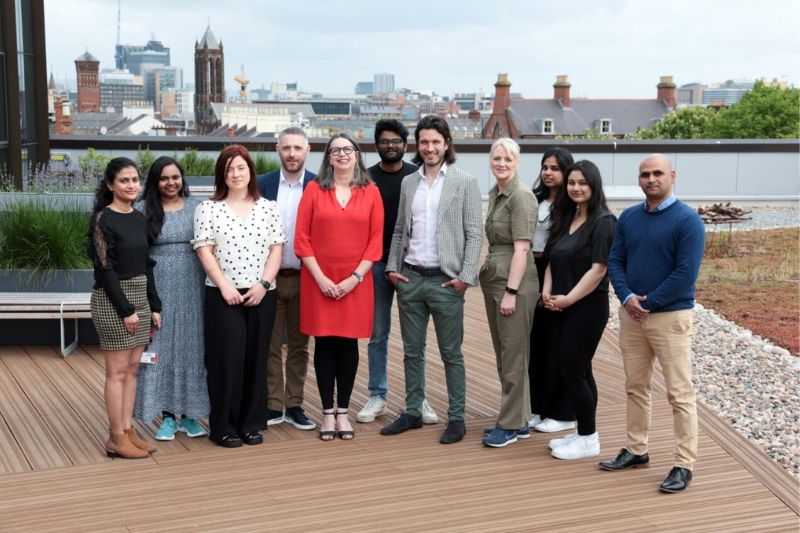 Register an interest for a Free IoD Student Membership
Available to both current undergraduate and postgraduate Queen's University students
We in Careers, Employability & Skills have a limited number of free student memberships of the IoD NI to give to our Queen's students, which last for the period of one year.
On a first come first served basis, current Queen's undergraduate or postgraduate students can express an interest to apply to avail of these limited number of free student memberships.
By utilizing this experience, you may get access to:
A significant business and enterprise networking opportunity for further employment or work placements
Access to IoD online work placement and internship noticeboard
An opportunity to improve your commercial awareness and knowledge of business issues
The prestige of association with IoD as a CV enhancement.
Attendance at an IoD Queen's student event
Opportunity to have a role on the Queen's IoD Student Committee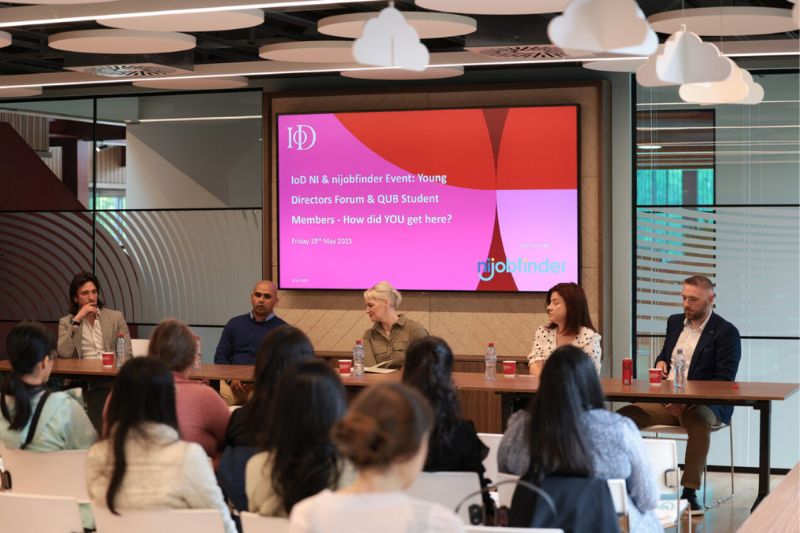 How can I register an interest?
Register your interest in a FREE IoD Student Membership
Registrations for your free IoD QUB student membership are online through the IoD website but before you do this, you need to register your interest in a free membership by logging onto MyFuture and completing a Microsoft Form.
Please note you can only fill out this form using your Queen's student email and account details.
We will then be in touch with those who registered interest via the MyFuture Microsoft form with further details on how to progress through the registration process.
Get your registrations of interest in early in semester 1 2023/24 academic year as the number of free memberships we have available are limited and are allocated on a first come first served basis.
IoD Young Directors Forum with nijobfinder
Queen's University IoD Student members from 2022-23 hosted the Institute of Directors Young Directors Forum with nijobfinder.
The event featured a panel of speakers from various industries sharing their career experiences and insights.
Check out the key takeaways from the event in the video.
Our new 2023-24 Queen's IoD Student members will also be invited to an event in December 2023 and also in semester 2, once all memberships have been allocated.
Check out our blog on a recent IoD event