Meet the Employers Events
Careers, Employability & Skills team connects students with employers in-person at our employer events that we hold at our new premises at One Elmwood in The Cube.
Students can come along and find out what employers are looking for in a graduate at our range of events with employers across various industries.
We also offer opportunities for students and employers to connect at our Pop-up Employer events.
Students can also discover how they can apply their interests to a fulfilling career in one of Northern Ireland's leading sectors at our Spotlight On event series.
Students: Check out all our Careers events & Programmes
Employers who want to find out how to connect with our top student talent at Queen's, or to host an Employer event can contact our Employer Engagement Team.
Employers: Contact us about hosting an event on campus
Employer Networking Nights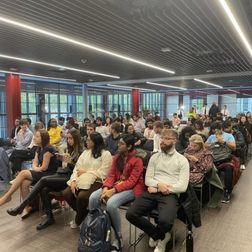 Image Gallery (1536965)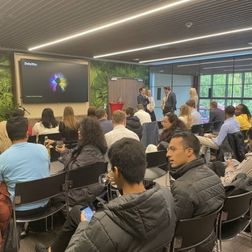 Image Gallery (1536964)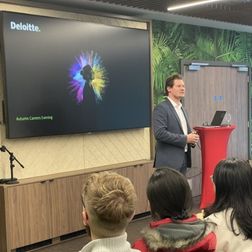 Image Gallery (1536963)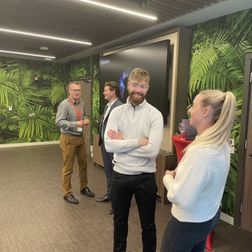 Image Gallery (1536966)