Make the most of Student Discounts!
Looking for ways to make your money stretch? Patrick's here with some top tips on how to take advantage of your student status and benefit from great student discounts.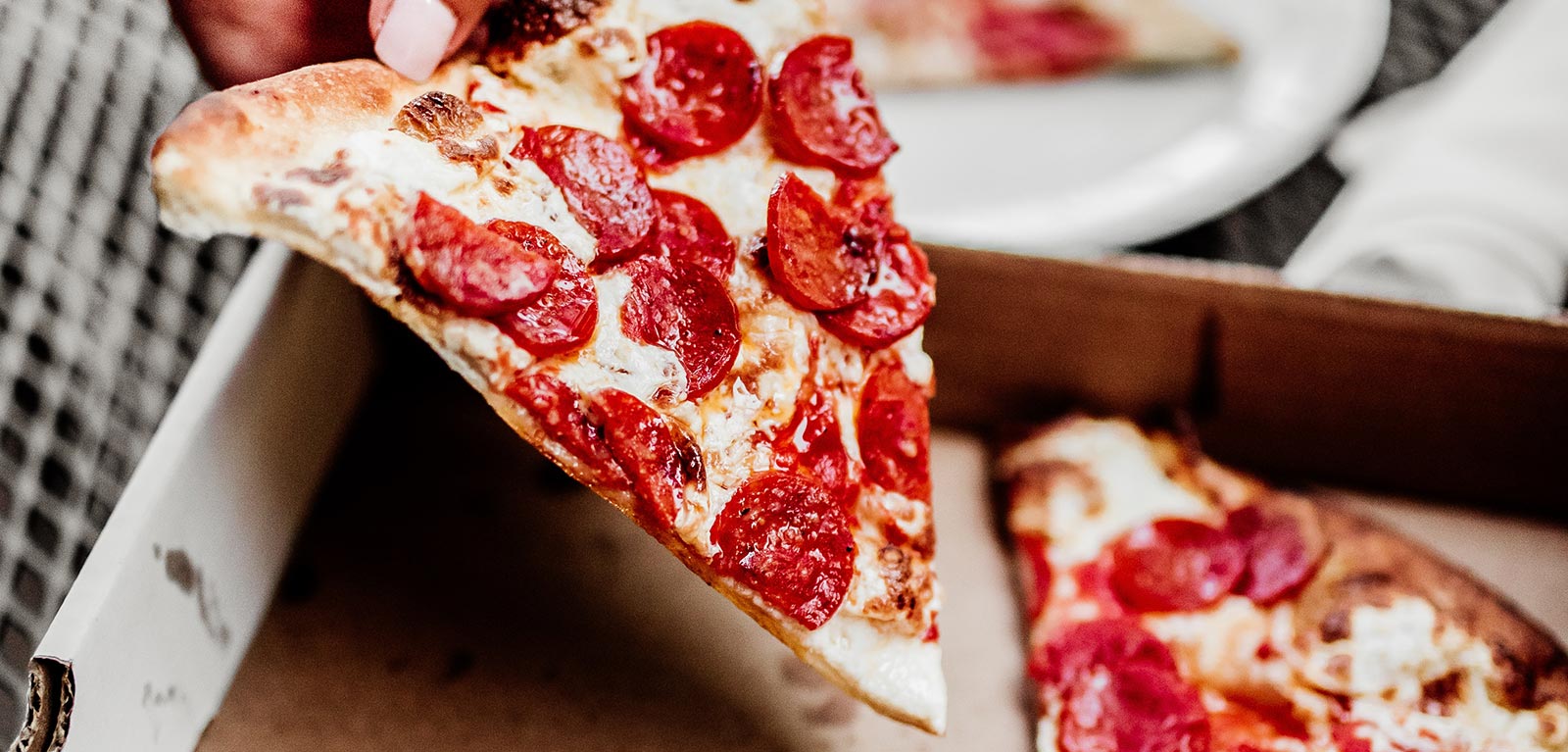 When you start studying at Queen's, one of your most valuable possessions will be your student card. Not only will you use it for accessing university services; but with it you can access a world of discounts and offers only available to students.
Let's talk about how you can make the most of your student discount!
Set up a UniDays
UniDays is a staple of any student's phone. When you are in full-time education you can set up a UniDays account simply by logging in with your verified Queen's email. With this account you can access discount codes and offers across loads of different companies and brands.
Before I make any online purchase, I generally check UniDays - you'll be surprised just how many companies offer a discount through this. Also, you can use your UniDays ID in-store as a substitute for a student card if you forget your Queen's Student card too.

Take the guilt away from your coffee habit with a discount!
On UniDays, I make most use out of the ASOS and Dominos but have also used it for NIKE, Waterstones, and even M&S meal deals (which are 25% off with a UniDays ID)! Some outlets have a limit to how many times you can use their codes but generally there are new discounts frequently enough that you should never be caught short unless you are a real shopaholic!
Other similar apps to UniDays are Student Beans and Totum. I'm not as personally familiar with these but they are virtually the same in terms of which companies are represented so I tend to use UniDays as my go-to.
Looking for Tech?
When you start university, you might be looking for a new laptop or tablet to use for studying. Tech is very pricey so it's good to know that you can use your student card to get a big discount on tech.
When I started university, I bought an iPad to take notes on through Apple. You can either use a student card in store or go online and access education pricing with a UniDays account. Apple do a 10% discount for students, and it can sometimes come with a free set of earphones depending on what deal is running at the time. I love the Air Pods I got for free with my iPad and use them every single day!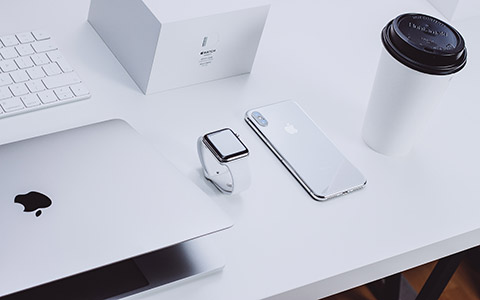 Apple offer a student discount
If you're not an Apple person and prefer HP, Dell, Microsoft, or Acer you're in luck - you can find discounts for all of these through UniDays too! Curry's PC World also do student discounts too on selected lines so it's worth shopping around if you want some tech to give you a head start when you start university.
Eating out
A lot of great restaurants and cafes offer discounts to students. With Belfast also having the lowest cost of living in UK university cities, this means you can enjoy a meal out without breaking the bank. It's worth doing your homework and shopping around as sometimes the places offering discounts can change from time to time.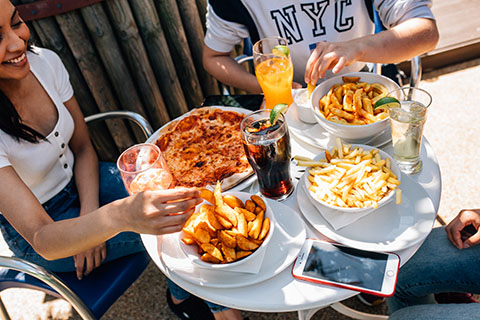 Save on meals out with your student discount
Coffee shops across do a student discount, including Bark and Bite. Bark and Bite is a great little coffee van in the Botanic Gardens (just around the corner from Queen's) and they do a 20% student discount. It helps when I get my daily iced skinny latte to know that it's a bit cheaper!
If you take a wander up the Lisburn Road or Stranmillis road, you'll find that many, if not most, of the coffee shops and cafes will offer a student discount as it is an area with a huge student population.
New fit?
Asides for ASOS, which I've already mentioned, you can find some great clothes at a discounted rate if you use your student discount. Whether it's some sportswear you are looking for, or something smart, there will be somewhere you can use your student discount.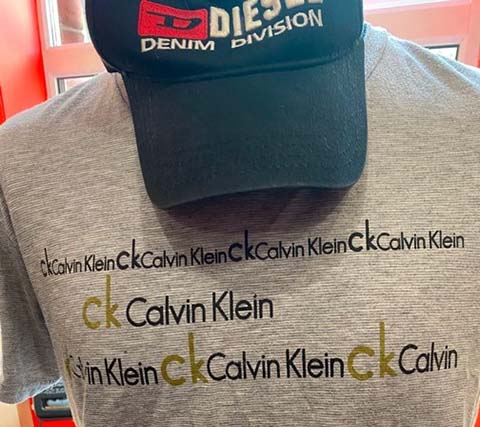 Charity shopping can be a cheap alternative
In Castlecourt Shopping Centre, Jack & Jones offer a 10% student discount, as do O'Neills, Blue Inc, Quiz and DV8. Another way of getting really discounted clothes is by charity shopping. Although this is a student discount per-se, I personally think it's a great way to find quirky pieces to liven up your wardrobe whilst being a bit more student-budget friendly. There are loads of charity and vintage stores around Belfast, and it's definitely worth a browse, especially if you want to avoid fast-fashion and be more sustainable!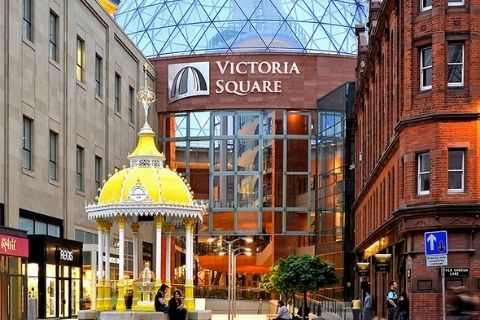 Lots of shops in Victoria Square offer a student discount
I hope that helped to give an insight into how student discounts work and how you can make the most of them when you start studying at Queen's University Belfast. The best piece of advice is just to always carry your student card - you never know where you'll find your next discount. If you are unsure if somewhere does a student discount, just ask. The worst they can say is no!
Find out more
Patrick Doherty (He/Him)

2nd Year Undergraduate Medical Student | NI

I'm a 21 year old currently in my second year of studying Medicine here at Queen's University Belfast. I was a school-leaver when I came to university, having went to school in Ballymena beforehand. I'm not sure what I'd like to do when I graduate although the idea of writing or medical education appeals to me.