What is Section Filtering?
With Section Filtering, you can quickly find sections in the main Site Structure by filtering by name. You can also use Section Filtering in the Edit Section screen and when adding any Section or Content link.
Filter in the main Site Structure screen
In the section filtering input, add the name of the Section you are looking for and all matching Sections will be displayed and highlighted. Because you might have Sections named similarly (or even the same), you can see the parent Sections of a search result to help differentiate them.
The Actions menu and all Sections statistics are displayed for Sections matching your search term.
The arrows in the search input can be used to move up and down the search results.
You can also use the up and down arrows on the keyboard to move between the results – just hit Enter to navigate to the Section edit screen on a selected Section.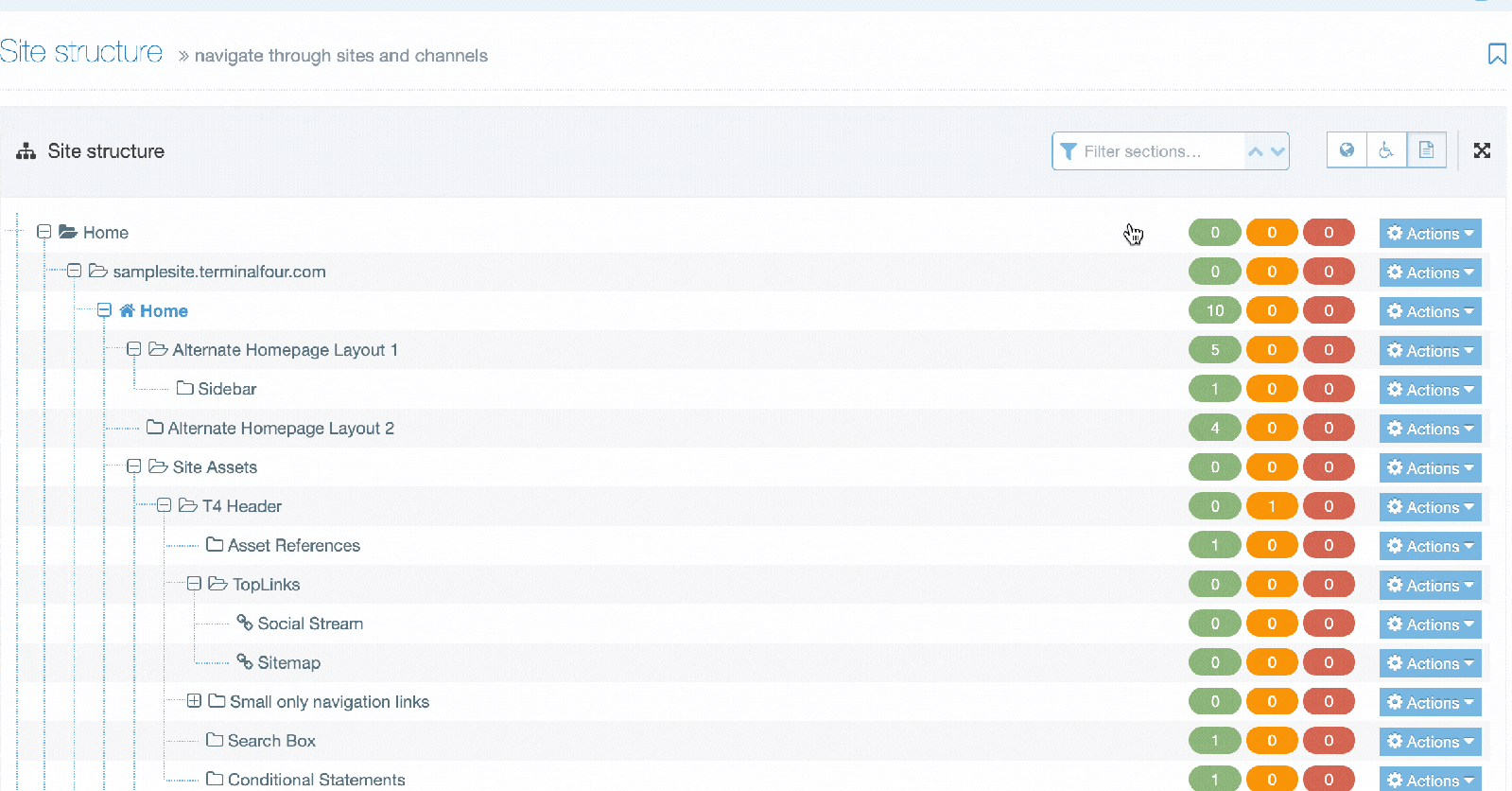 Filter in the Edit Section screen
You can use Section Filtering anywhere you can select Sections, like the Edit Section screen: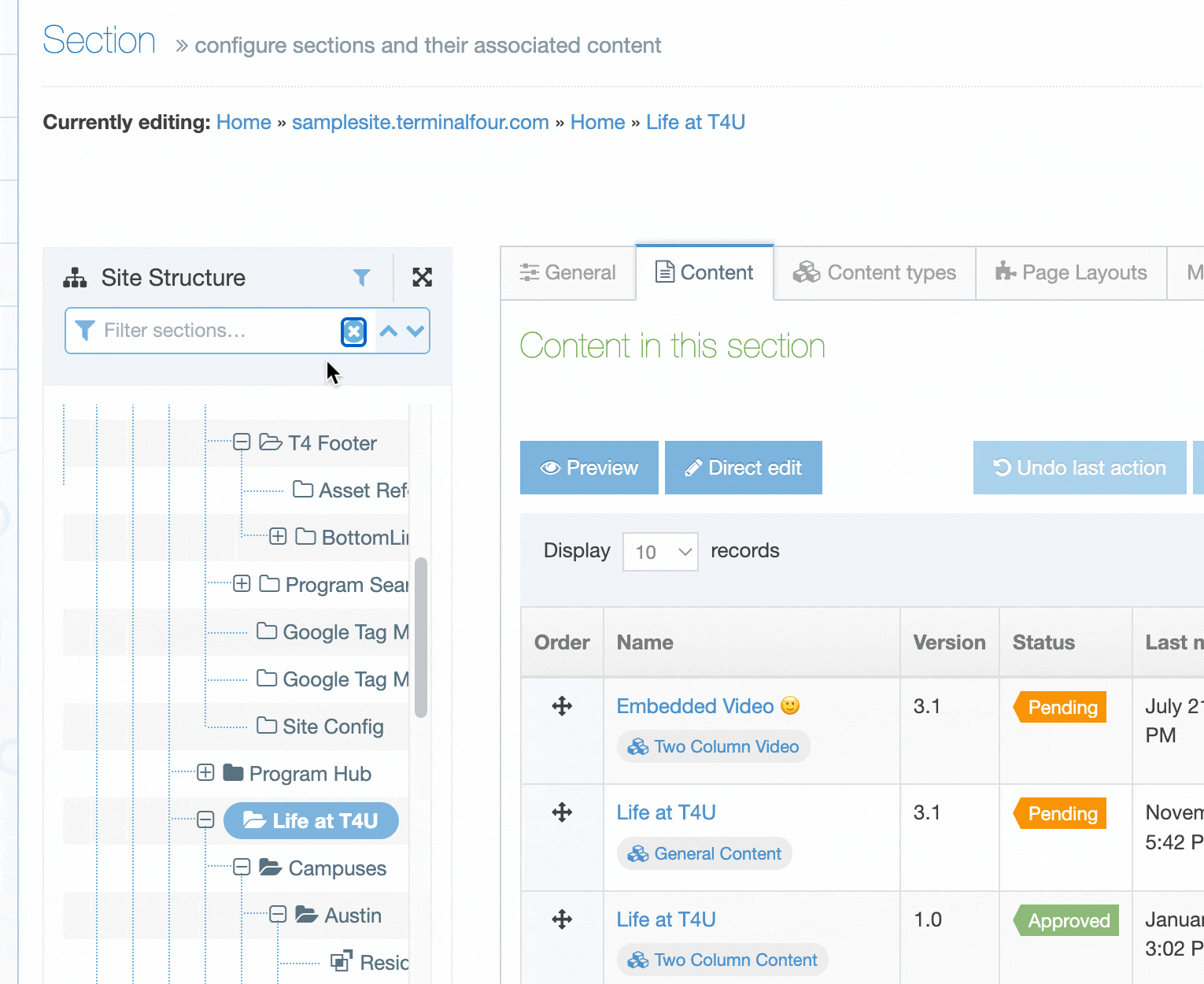 Filter when adding Section or Content links
When you click on Insert Section Link or Insert Content Link, instead of having to expand the whole Site Structure to locate the section you need to link to, you can simply enter its name into the Section Filtering feature and the location will be displayed for you to click on: