Editing Content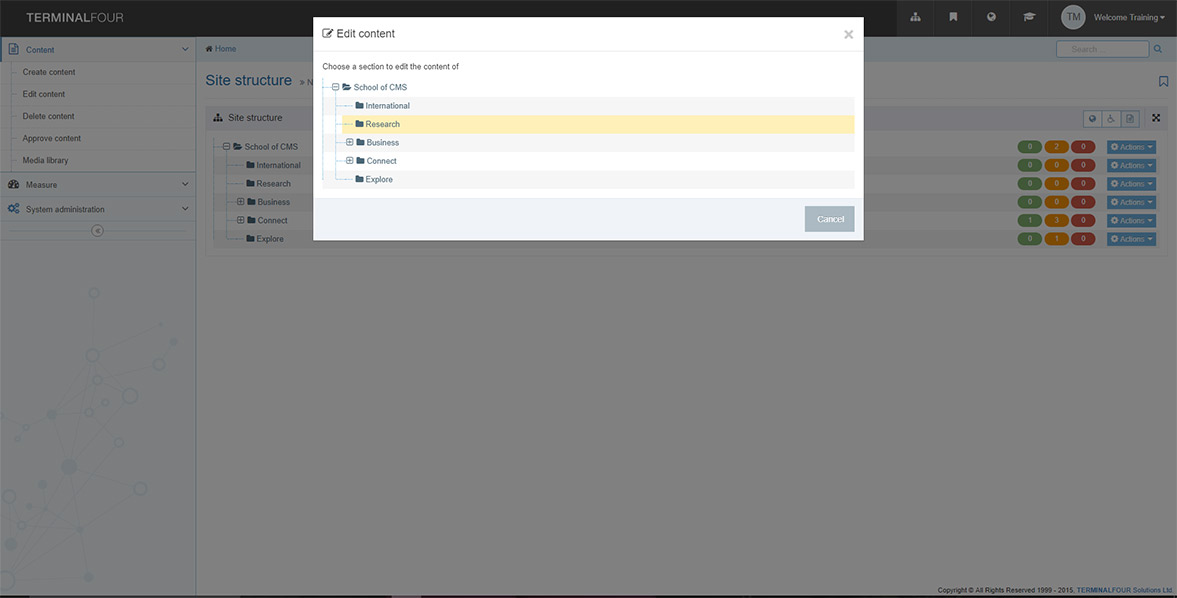 The following video demonstrates how to edit content:
Content is added to each webpage (section) using layouts called Content Types.

Any piece of content on a webpage can be edited, after it has been created and published live.

When a piece of content has been edited and updated, a Moderator must preview and approve it, so that the update will be published to the live site.