Overview
There are two key steps to carry out when creating a file download:
Uploading the file itself into the CMS
Linking to that file from a page within your website, so that it opens for the user to view
You will need the file on your computer, ready to upload and saved as a PDF.
You can save any MS document such as Word or Powerpoint as a PDF. Make sure your file meets the required Accessibility guidelines.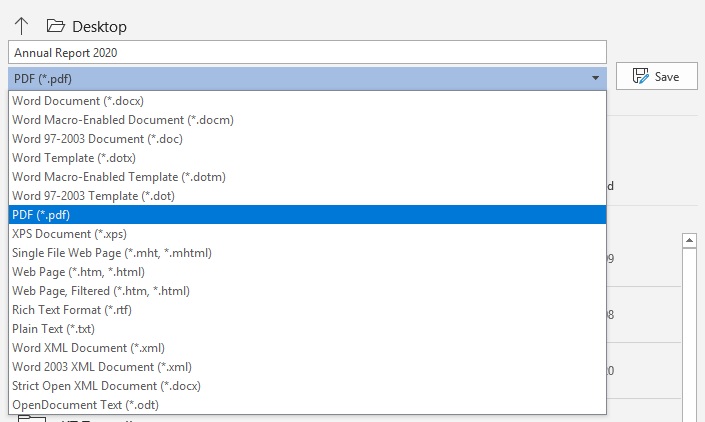 Uploading a file is exactly the same as creating a new piece of content on a web page.
Once the file is uploaded, you then create a Content Link to this piece of content, from the required location within your site.
How to Upload a File to the Filestore
1. From the Content menu, click Create Content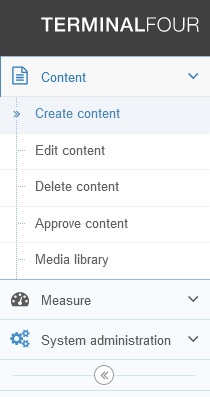 2. Click on the section Filestore in your Site Structure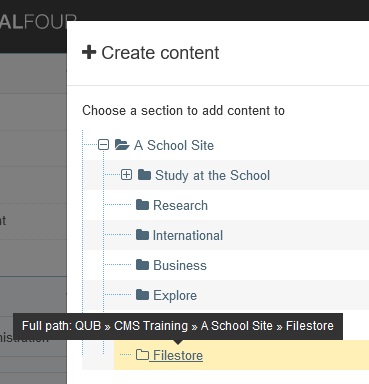 3. Click on the DTP-File Upload content type from the available list (you can use the Filter field to help you locate the content type)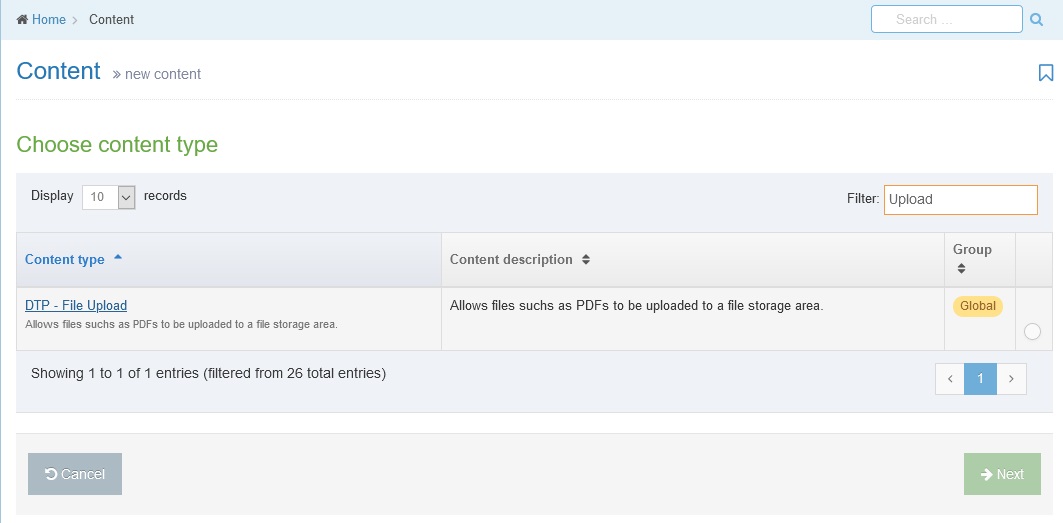 4. In the Name field, type a descriptive name for the piece of content:

5. In the File to Upload field, click to browse your computer for the required file:

6. Click Save Changes
7. Approve the piece of content