Future-Ready Skills for Leaders
Future-Ready Skills for Leaders (formerly Insight into Management)
will take place on 27-29 March 2023
Future-Ready Skills for Leaders 2023
Please note applications for this programme for 2023 are now closed.
Future-Ready Skills for Leaders is an opportunity for any student of any discipline or level to build commercial awareness and develop teamwork, management, leadership and presentation/negotiation skills. Participants will work in teams, through a series fast moving but fun business games and challenges to win prizes. Each team will be mentored by a recent graduate who is now working in graduate management role.
Places are limited and students must complete a short application on MyFuture to apply.
The fee for this programme has been waived for this year.
Students must be available to complete the three days.
Future-Ready Skills for Leaders
After a two-year hiatus due to Covid, our hugely popular leadership programme Future-Ready Skills for Leaders, (formerly Insight into Management), was back in 2022!
This fast-paced three-day event of business games and challenges is designed to develop your teamwork, management, leadership and presentation skills. Students worked in teams to:
• Tackle global challenges
• Increase your commercial awareness
• Present to employers
• Compete for prizes
What can you expect?
During three days of fast-moving, team-based challenges designed to develop your commercial awareness and management skills, we will introduce you to your team.
You'll bond quickly as you work your way through our programme of time-limited business games and real world problems, competing against rival teams.
In a lively, safe and friendly atmosphere, you'll get the chance to learn through experience – embracing the rollercoaster that a role in management can be.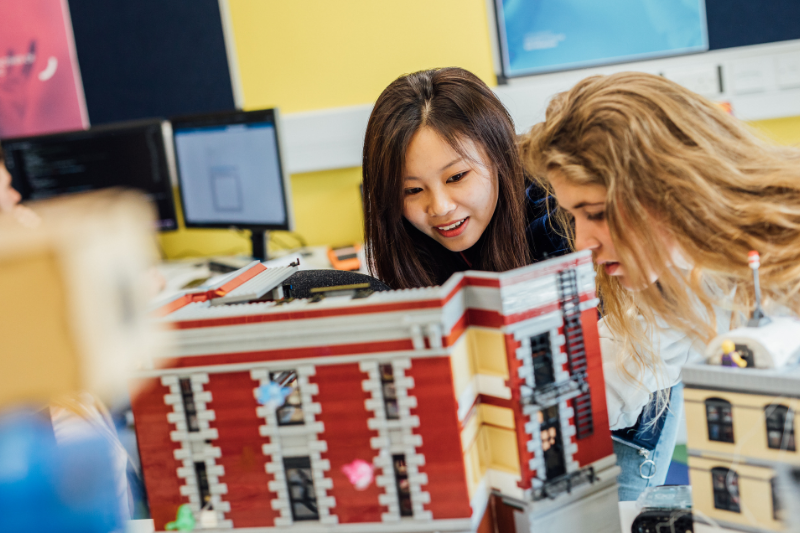 Who will be there?
We will introduce you to a team mentor who will be a recent graduate who is now working in a professional role.
The challenges and workshops will be facilitated by impartial Career Consultants, employers and other guest presenters who will offer you tips along the way as we throw global business and environmental challenges at you.
It's an opportunity to learn and network – the bonds made during the three days endure long after the programme is over!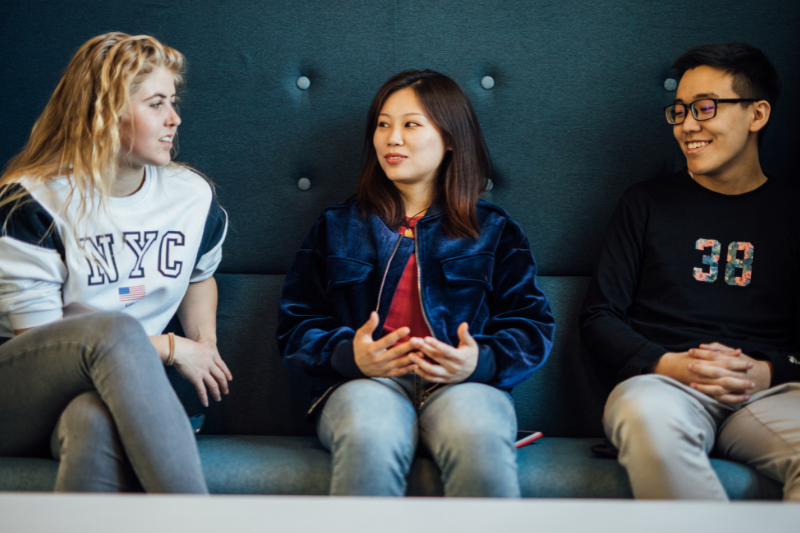 How should I prepare?
There is no revision or prep work involved, but come ready to think outside the box to come up with innovative ideas, negotiate deals and make split-second business decisions.
All we ask is that you are prepared for long hours, good fun and are prepared to get involved in all of the course tasks and activities.
"The team facilitators were fantastic. I've never had a workshop so comprehensively informative and enjoyable that challenged me"
"Improved my confidence in a fun and interactive way. Brilliant information given on interview skills and met so many new people"
"Developed my team working skills and skills in managing a project as part of a team"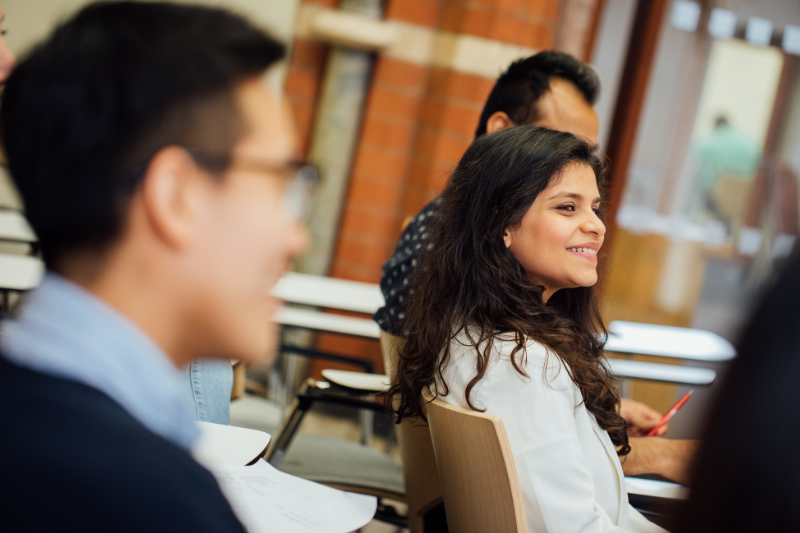 Future-Ready Skills DegreePlus accreditation
Future-Ready Skills for Leaders, (formerly Insight into Management), is valued by graduate recruiters, and is accredited by Queen's University Belfast via Future-Ready Award, formerly DegreePlus.
Candidates for the Future-Ready Award will be required to keep a learning log and complete a reflective account addressing the impact of Insight on career and skill development.
Information on how to gain a Future-Ready Skills Award for successful completion of Future-Ready Skills for Leaders will be provided to participating students during this programme.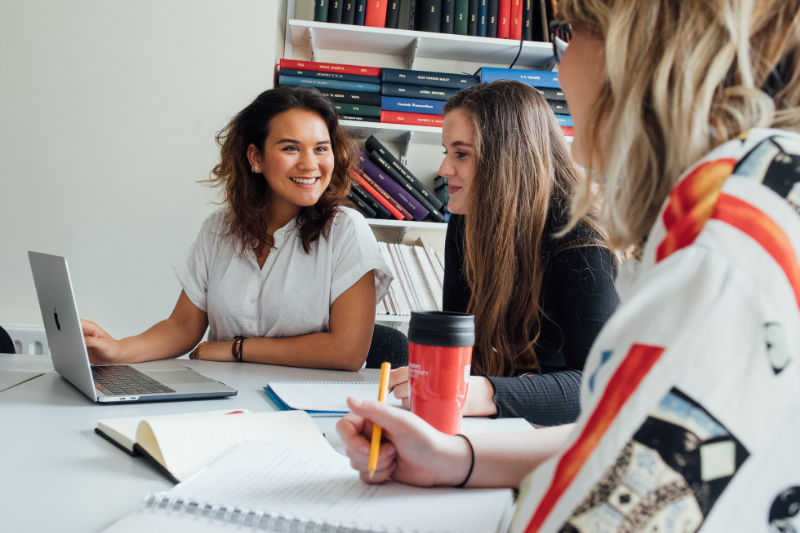 Programme structure
You will spend almost 30 contact hours engaged in interactive business games and case studies.
You will work in small groups and each group will be facilitated by a recent graduate working in industry or commerce.
The course structure is roughly:
Day 1 8.30am - 5:30pm
Day 2 8:45am - 5:00pm
Day3 8:45am -6:00pm
#FutureReadyLeaders23
What will I gain?
Future-Ready Skills for Leaders is a fun way of learning about management practices, activities and developing management and business skills.
You will typically work in small groups with each team facilitated by a recent graduate working in business, helping you with a range of business tasks.
The programme consists of a central business game around which we run spin-out case studies led by visitors to Queen's.
By completing Future-Ready Skills for Leaders, you will learn about core business functions, develop your business-related skills, network with potential recruiters and have fun into the bargain. You will develop:
Cognitive/intellectual skills
The programme is designed to develop your problem-solving skills through idea generation, innovation and team work.
Professional attributes/attitudes
These include team work, leadership, initiative, motivating others and inter-personal skills.
Self-awareness and development, adaptability, flexibility, coping under pressure and negotiation are all integral to the programme.
Organisational Skills
Time management is critical as is the ability to organise and synthesise large amounts of detailed text and statistical data. Groups have to prepare short presentations at short notice.