How to find internships and volunteering opportunities at Queen's
Tessa gives her advice on how to find internships and get involved with volunteering in Belfast.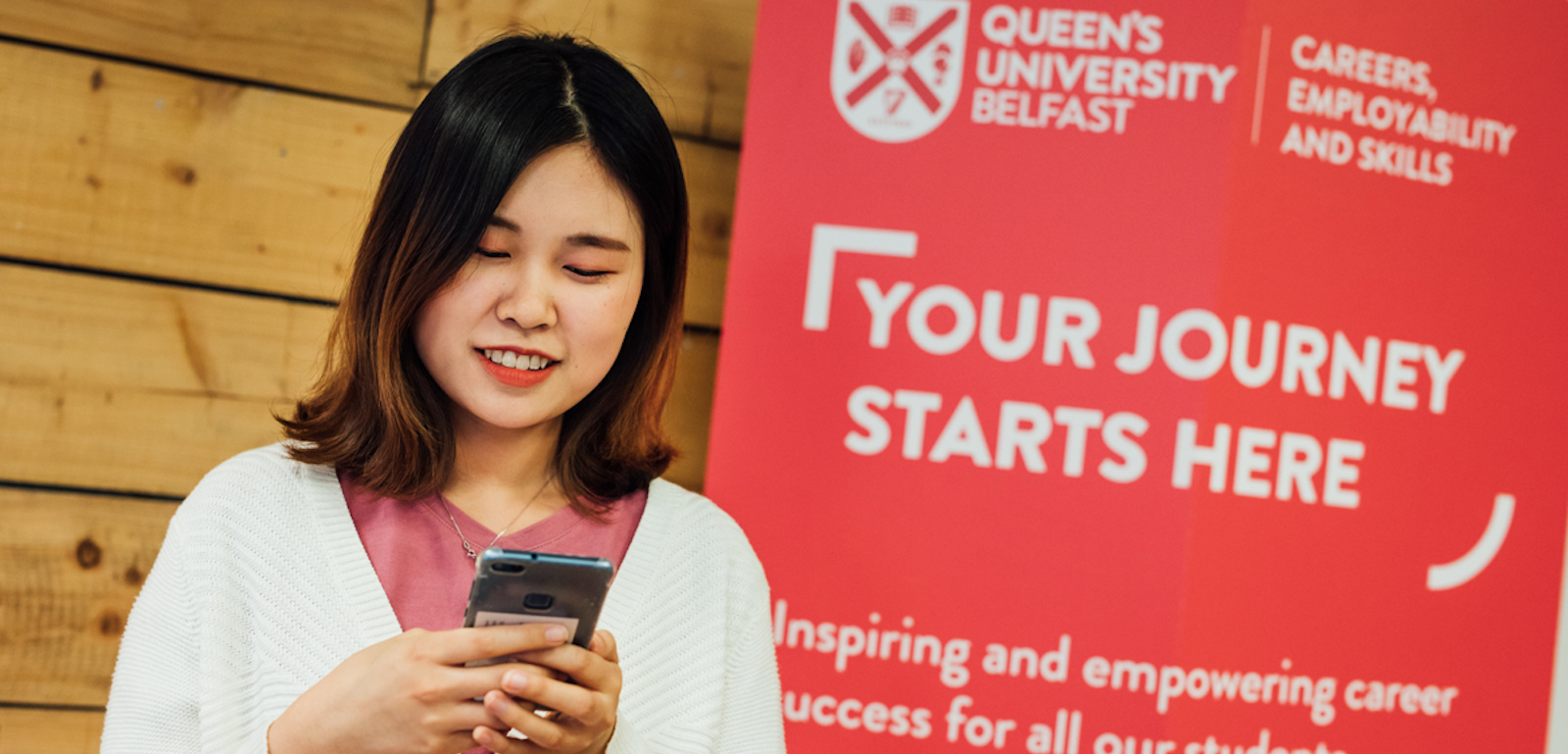 Are you looking for real work experiences during your degree at Queen's? Are you also looking to give back to the Belfast Community? If you are, here is my advice for how I found my internship and volunteer opportunities while completing my full-time master's degree!
What can you get from internships and volunteering?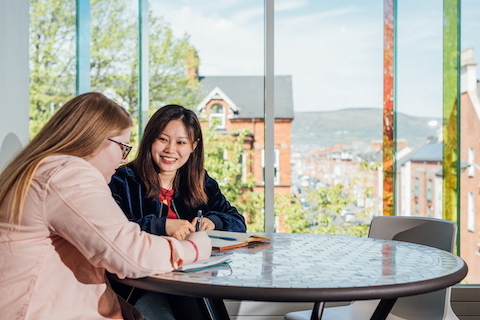 There is so much more to a university experience than just completing your degree. You get the opportunity to live in a new city, meeting new people or finding new passions and hobbies. For me, I found that volunteering and internships really added to my university experience.
As well as giving back to the community, you can gain new skills, meet new people and have great experiences from volunteering. And completing an internship is a great way to boost your CV and get work experience.
How I found my internship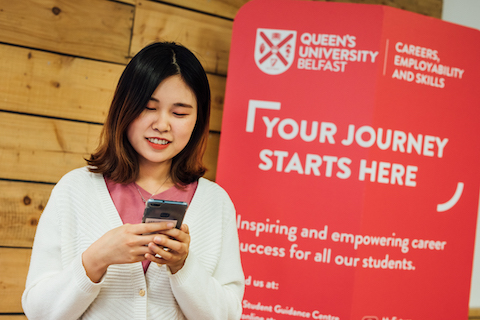 You might find it useful to chat to one of your lecturers or teachers. Early in my first term, one of my professors provided me with a list of organisations with missions relating to my degree. I'm a Conflict Transformation & Social Justice MA student so I knew I wanted to intern for a social impact minded company. You can also find great opportunities on MyFuture.
Speak to friends who have applied for internships, they'll have loads of great experience. In Belfast, I found that it is common to reach out even if there is not a job posting – so don't be afraid to get in touch. One of my friends, who is on her second year of the programme, suggested this and provided recommendations for companies I might like.
I drafted a message to the CEO of the Centre for Democracy and Peace Building who then redirected me to the new supervisor of their internship programme. Taking the initiative and reaching out to hiring managers is a great way to find a position right for you!
Queen's has resources that can help during the application process
In preparation for the application, I updated my CV and drafted a cover letter. Queen's offer some great tips on CVs and cover letters. You can find some great tips on CVs and cover letters. You can also schedule an appointment with the Careers Consultant Team for personalised support, interview prep and ideas for where to start your search. Additionally, I practiced some common interview questions over the phone with a friend to become comfortable with an online interview format.
After I interviewed with my organisation of choice, I was excited to hear I got the internship! Now, I collaborate with three other interns on projects and events to engage the Belfast community and beyond in discussions surrounding peace.
How to find volunteer opportunities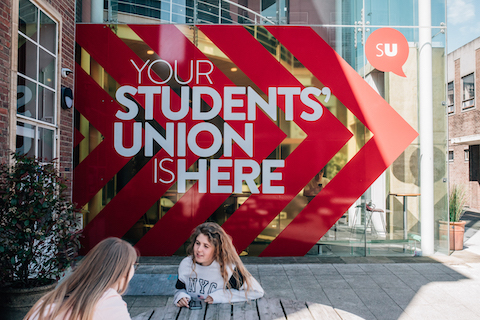 There are so many volunteer positions to choose from at Queen's! In the past, I volunteered with Rotary International and Enactus which both have offices located in Belfast. Most of my volunteer experience involves leading workshops on life skills for adolescents.
You'll also find many clubs and societies at Queen's that offer volunteer opportunities such as Student Action for Refugees.
Why I set up my own initiative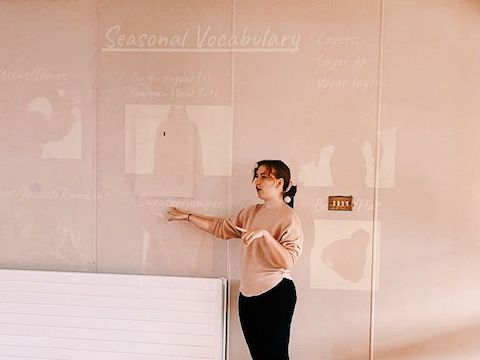 I decided to combine my degree interests and teaching skills and joined the Language and Solidarity Initiative. This is a volunteer group that partners with the Horn of African People's Aid and the QUB Catholic Chaplaincy to deliver English lessons to asylum seekers and refugees living in Belfast.
Volunteering outside Queen's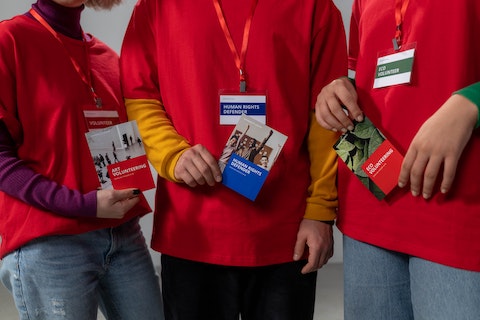 Even outside the university, you'll find plenty of organisations that might be looking for interns or volunteers. I suggest speaking with your professors, peers, and career consultants to hear about opportunities that align with your values. You can get in touch with Volunteer SU at Queen's to hear more about volunteering opportunities.
And don't be afraid to reach out to different charities, explaining your desire to volunteer while highlighting what you bring to the table.
Tessa Rendina

Conflict Transformation & Social Justice | Master's Student | USA

I am a 22-year-old Conflict Transformation & Social Justice MA student at Queen's. I moved to Belfast from the Mid-Atlantic region in the US in September 2021. Outside of class, I play Gaelic football, volunteer for the Horn of Africa People's Aid NI by teaching English to migrants living in Belfast, and intern for the Centre for Democracy and Peace Building. Additionally, I love to hike, surf, and boulder (even though I am not the best at them). I look forward to sharing my experiences with you all!
Find out more
Careers, employability and skills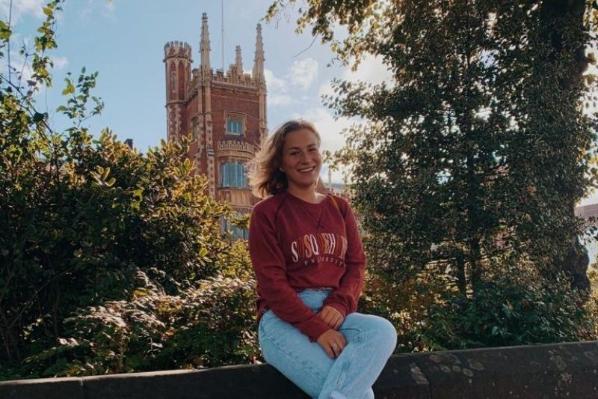 Tessa Rendina, USA
MA, Conflict Transformation & Social Justice